Food
A luxurious dairy free ice confection for 100% pleasure.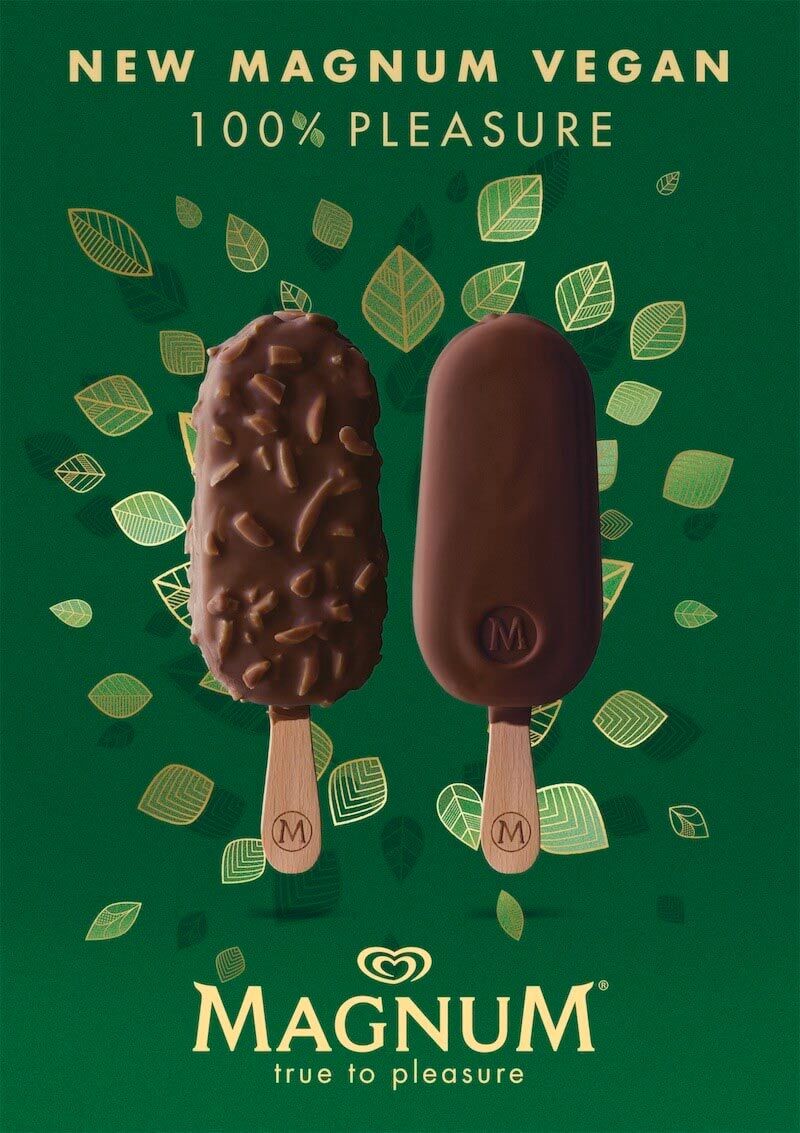 Pleasure seekers take note... there's a brand new Magnum ice confection for those precious moments of indulgence. Our latest creation is a velvety, plant-based vegan ice confection covered in delicious cracking vegan chocolate couverture crafted in Belgium by expert chocolatiers.
At Magnum we use high quality, responsibly sourced cocoa beans from Rainforest Alliance Certified™ farms. And for those choosing to follow a vegan diet, our delicious new ice confection stick is no different. We have even made sure this treat is certified as Vegan by the European Vegetarian Union. After all, why should you miss out if you choose to follow a Vegan lifestyle?
Let's start from the outside working towards the centre. Dipped in the vegan version of our signature Magnum cracking chocolate couverture, you will find a delicious ice confection made with pea protein, with a creamy balanced flavour. And the pleasure doesn't stop there... You can also try Magnum Dairy Free Almond with crunchy almond pieces for an even nuttier, rich indulgence.
Recognise the unmistakable Magnum "crack" as you bite into the unrivalled rich flavour of vegan chocolate and uncover the delicious, creamy vegan ice confection beneath the surface. From the moment you unwrap a Magnum Dairy Free, to the last heavenly bite indulge in a moment of pure pleasure.
So whether you've had a long day out with friends or you're simply seeking a moment of pleasure, a Magnum Dairy Free ice confection can be a perfect addition to a well-balanced lifestyle.
After all, we want to make sure you can experience all the pleasure of Magnum, because a day without pleasure is a day lost.
slide 1
slide 2
slide 3
slide 4
slide 1
slide 2
slide 3
slide 4
slide 5
slide 6