FOOD

Magnum Duet: Two Chocolates, Twice Dipped, Twice the Indulgence

Discover the first-ever ice cream bars dipped in two different chocolates for the perfect bite, available in four flavour combinations.

Magnum Duet offers a new take on ice cream indulgence with four exciting flavors, Magnum Cookies Duet, Magnum Almond Duet, Magnum Chocolate Duet and Magnum Caramel Duet. The exciting quartet features swirls of ganache with velvety ice cream and twice-dipped in two chocolates, for extra indulgence. Expertly crafted with Belgian chocolate and made with cocoa beans sourced sustainably from Rainforest Alliance Certified™ farms.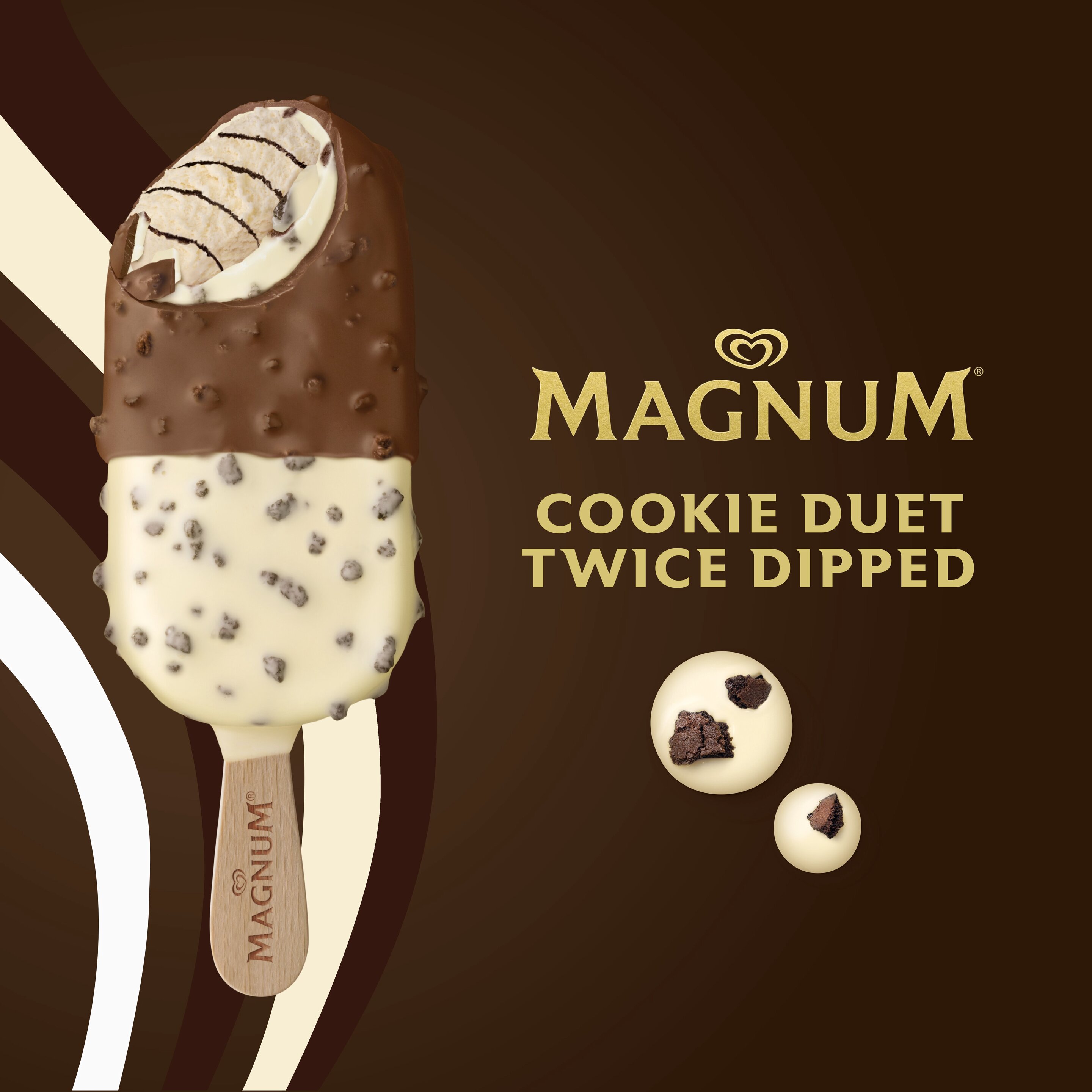 Magnum Cookie Duet
Uncover a multi-sensorial chocolate experience with the Magnum Cookie Duet. Vanilla ice cream with chocolate ganache swirl, fully dipped in white chocolate with dark chocolate cookie pieces and half-dipped in milk chocolate. The result is the perfect combination of delicious ice cream flavours and textures in every bite.
Magnum Almond Duet
Discover a new indulgence with Magnum Almond Duet ice cream bars. Almond ice cream with brown sugar almond butter swirl, fully dipped in milk chocolate with almond and half-dipped in dark chocolate. Amplify your almond experience with a perfect bite of almond flavours and distinct layers of chocolate and textures.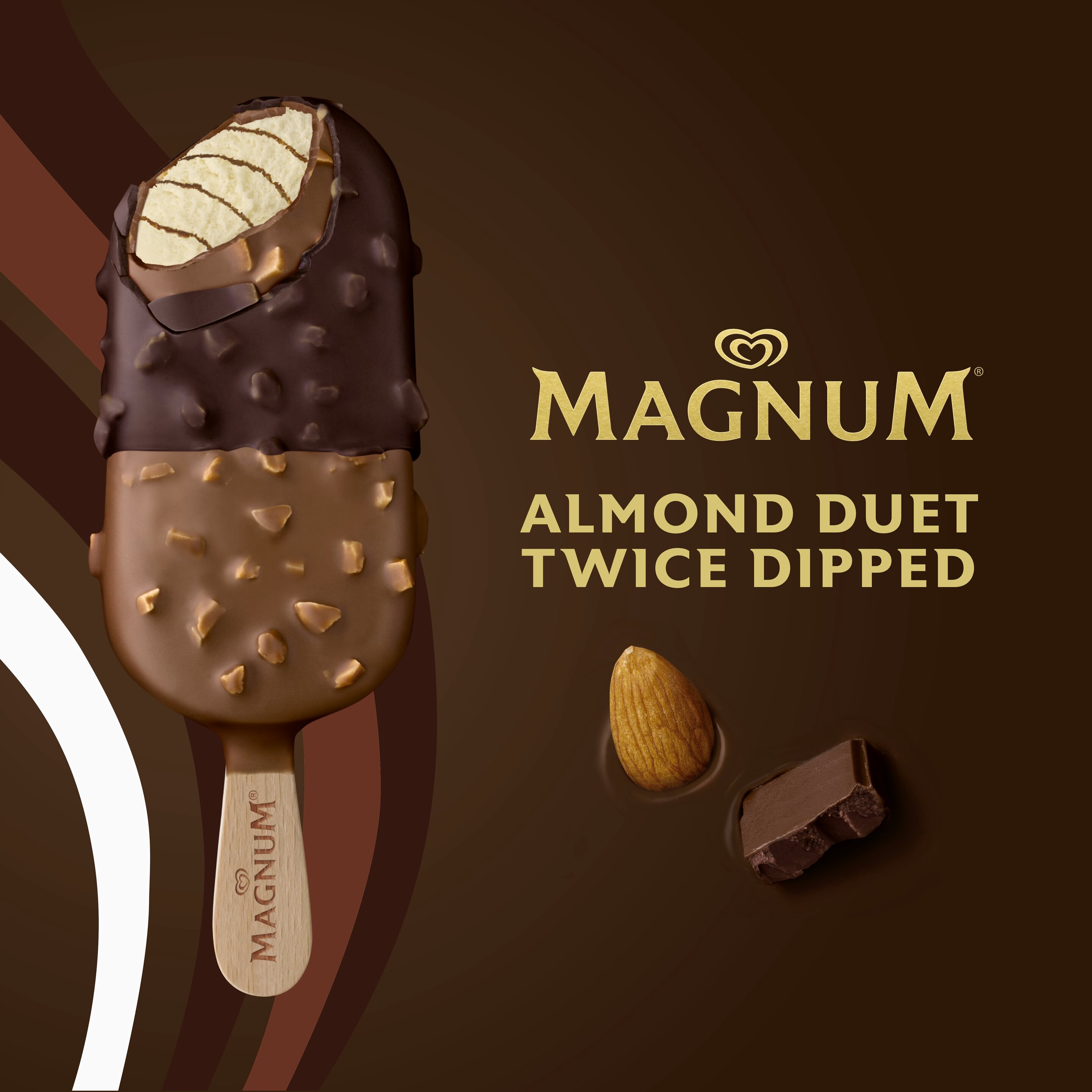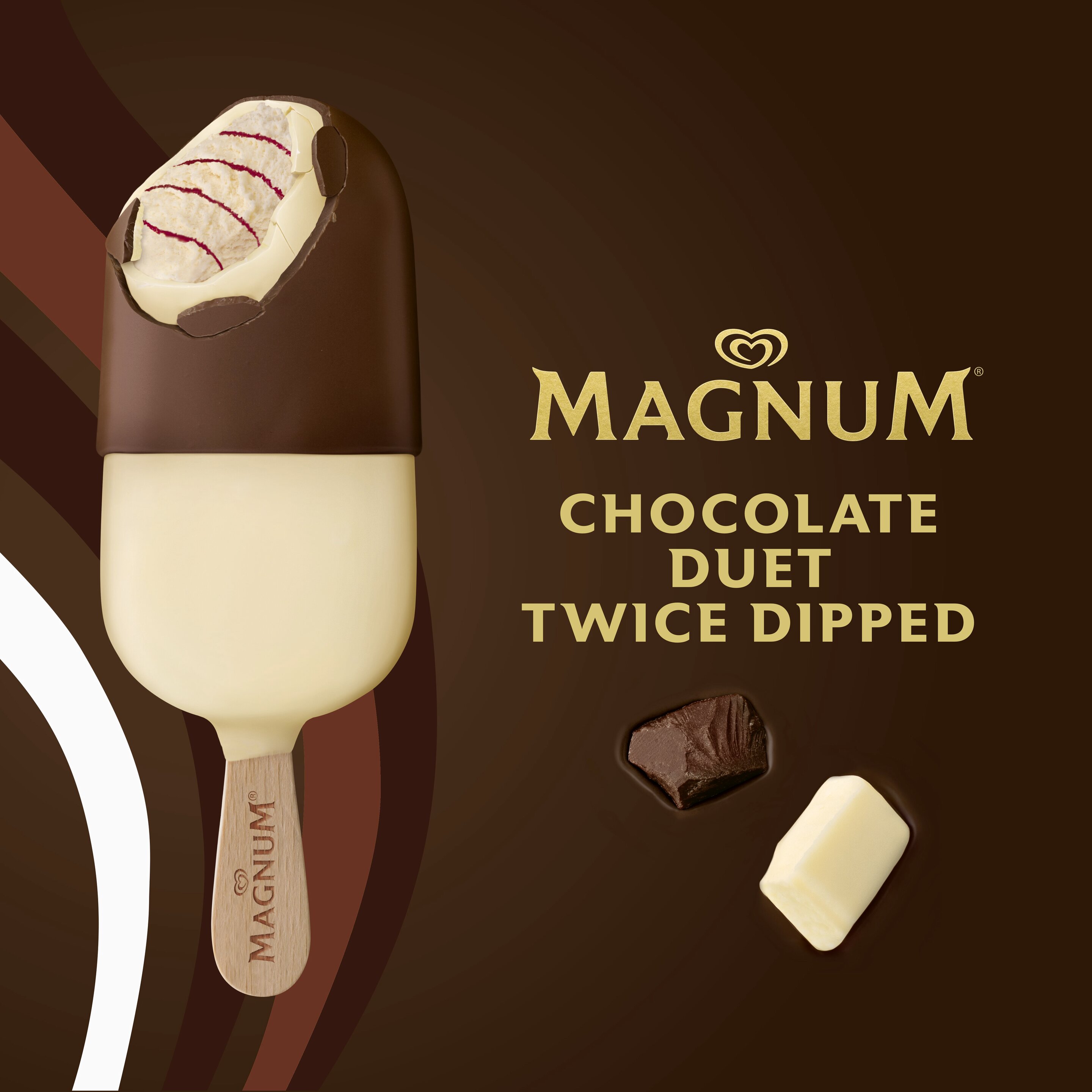 Magnum Chocolate Duet
Bite into the delightful combination of Magnum Chocolate Duet. Vanilla ice cream with raspberry swirl, fully dipped in white chocolate and half-dipped in milk chocolate. A delight for the senses!
Magnum Caramel Duet
Experience a new caramel experience with Magnum Caramel Duet. Caramel ice cream with sea salt caramel swirl, fully dipped in dark chocolate and half-dipped in milk chocolate. An extra-experience with a delicious combination of flavours in every bite.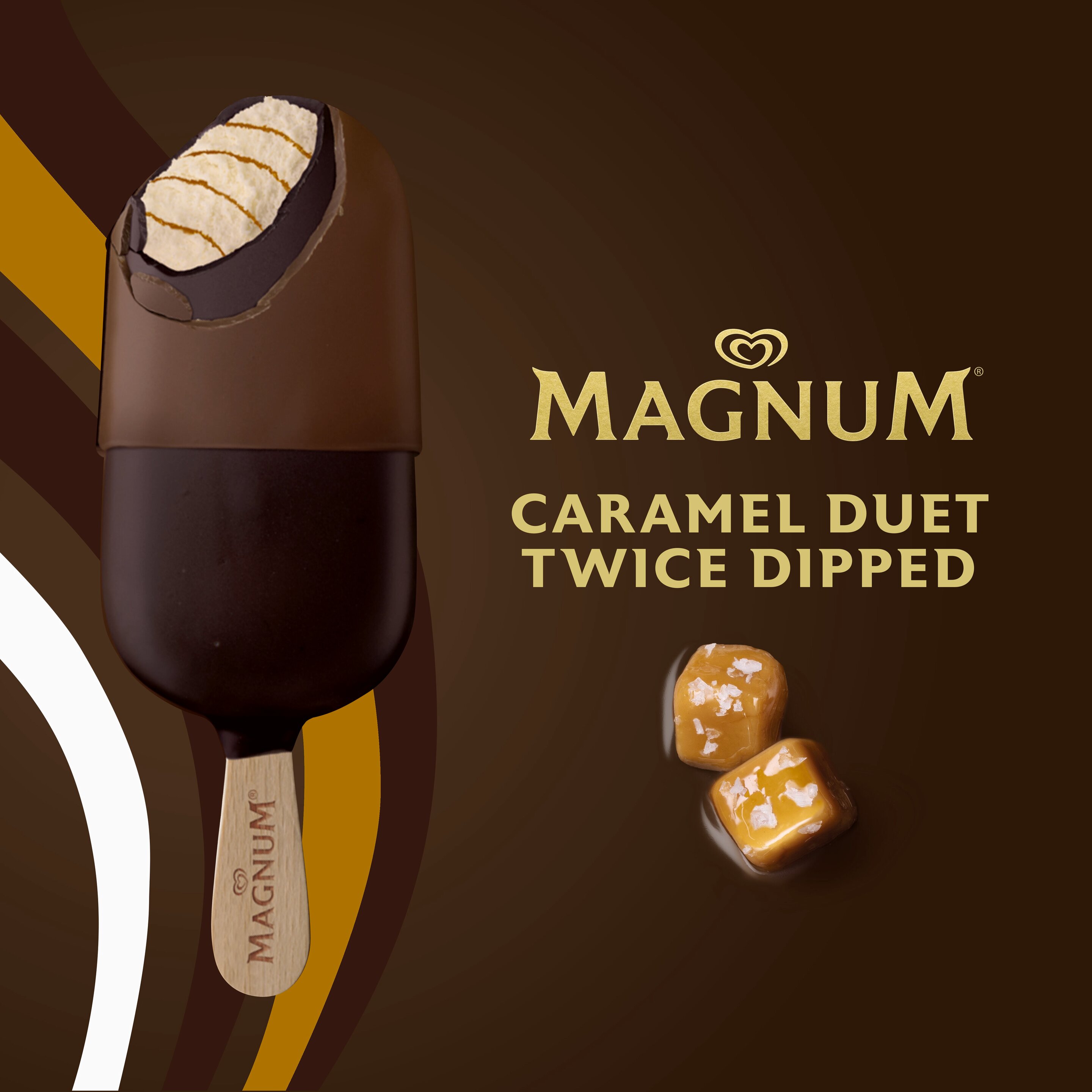 Select your indulgence

Magnum believes a day without pleasure is a day lost, and that everyone should be able to pursue what brings them pleasure, whatever this may be. Magnum Remix invites you to stimulate your senses and indulge in a new classic experience, guaranteed to never go out of fashion.

slide 1
slide 2
slide 3
slide 4
slide 5
slide 6
Sustainably sourced West African cocoa
Expertly crafted over 28 years from a fine selection of indulgent, premium quality ingredients, we have created a duo layered, signature cracking chocolate using carefully selected and sustainably sourced cocoa beans, certified by the Rainforest Alliance.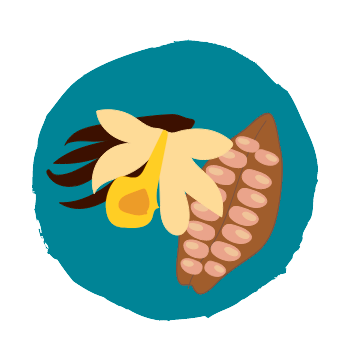 slide 1
slide 2
slide 3
slide 4
slide 5
slide 6