The Making Of A Classic Remixed

Kylie Minogue X Peggy Gou

Some people ask me what is your guilty pleasure? And I'm like, Pleasure should just be pleasure. You shouldn't feel guilty.
Peggy Gou
Step behind the scenes with Peggy Gou
Partnering with one of my musical icons to remix what is an undisputed club classic is a dream come true. From personal experience, 'Can't Get You Out Of My Head' is one of those songs that transports, moves and uplifts people all over the world. Classics like this never go out of style but I've loved being able to put my own personal stamp on such a legendary track.
Few artists in recent memory have made the impact of Peggy Gou. Already an icon of club culture and fashion, the DJ and producer has distilled each of her passions into a celebration of electronic music and alternative culture. Her genre-defining sets and releases are energised by a diverse range of influences to create a singular sound that moves seamlessly between pumping techno, playful house and more abstract compositions.
Pleasure can come from many places, but I think in the end it's all one feeling. There's no secret and there's no guilt for feeling pleasure.
I think if somebody is present it's their gift, especially in the world that we're living in right now. So take your time, be yourself, love yourself. Whatever you do, make sure you enjoy it.
Kylie, she's my icon. I think she's a lot of peoples' icon.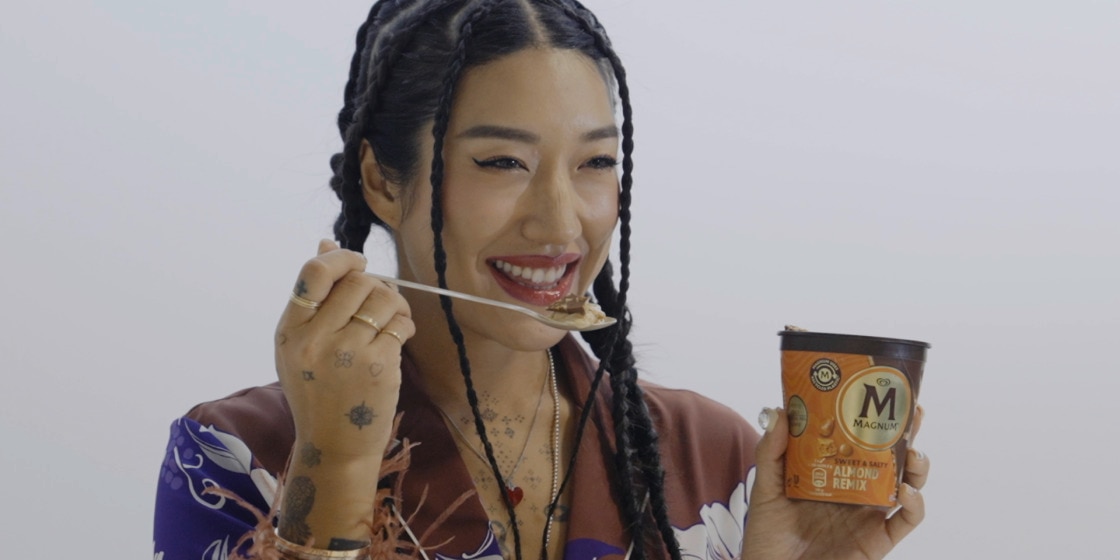 I love ice cream so much! There is not even one day there isn't a tub of Magnum in my house. I'm not joking!
slide 1
slide 2
slide 3
slide 4