Food
Magnum Vegan Chocolate & Berry Dessert
Suggested recipe for 4 people
Give your guests the pinnacle of pleasure with this sumptuous vegan dessert. Velvety dairy free ice confection, encased in chocolate and enriched by a subtle strawberry mousse. This will leave your guests wanting for more!
Ingredients
4 Magnum Dairy Free Classic

20 blueberries

8 strawberries

4 blackberries

8 tablespoons of strawberry sauce

Vegan cookie crumble

Purple flower petals (optional)
For the white-chocolate flavour strawberry mousse
40 g Vegan white chocolate alternative

30 g Strawberry jam
Preparation
Heat the strawberry jam in a pan and stir occasionally.

For the mousse, place the vegan white chocolate alternative in a heat-proof bowl, cover and set over boiling water until melted. Once melted, mix in the strawberry sauce well.

Whisk vegan cream alternative into soft peaks then gently add the white chocolate strawberry sauce, mixing it together with a tablespoon until a soft mousse forms.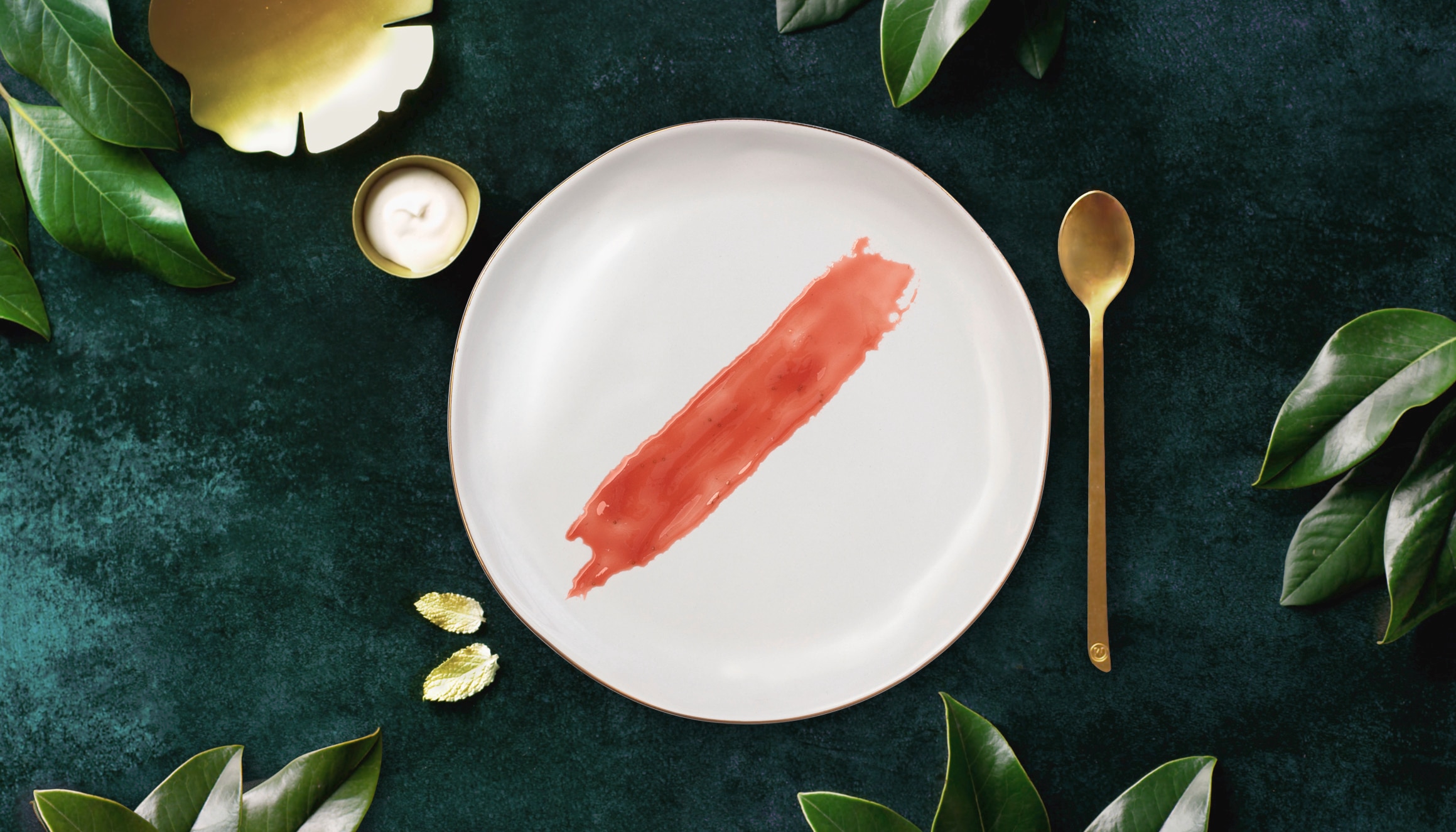 Plating - To be served immediately
Place a tablespoon of strawberry sauce a couple of inches from the edge of each plate. With a spoon or a palette knife, spread the sauce across the centre in a straight line.
2. Take Magnum Dairy Free Classic from the freezer and place at the centre of each plate.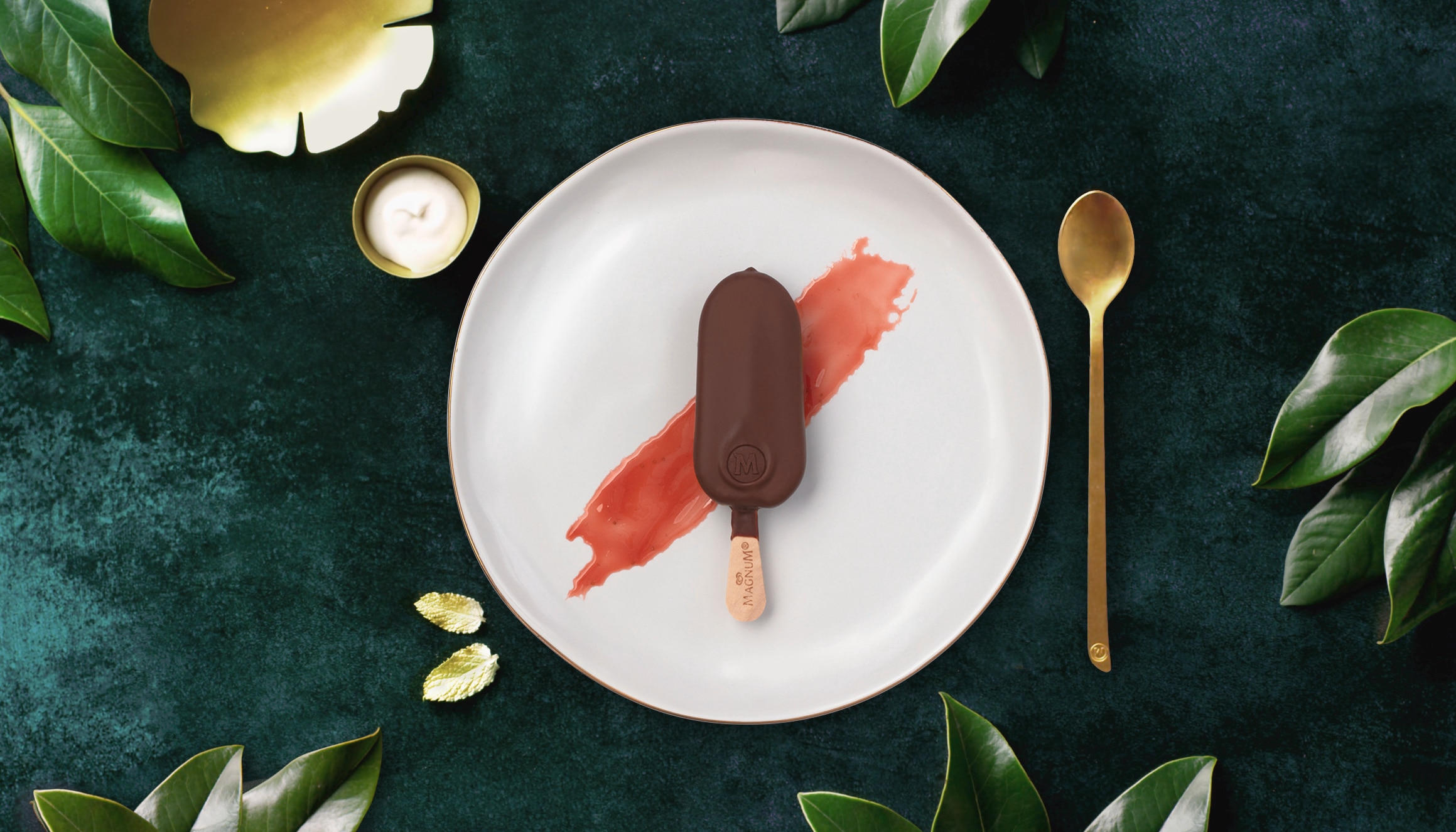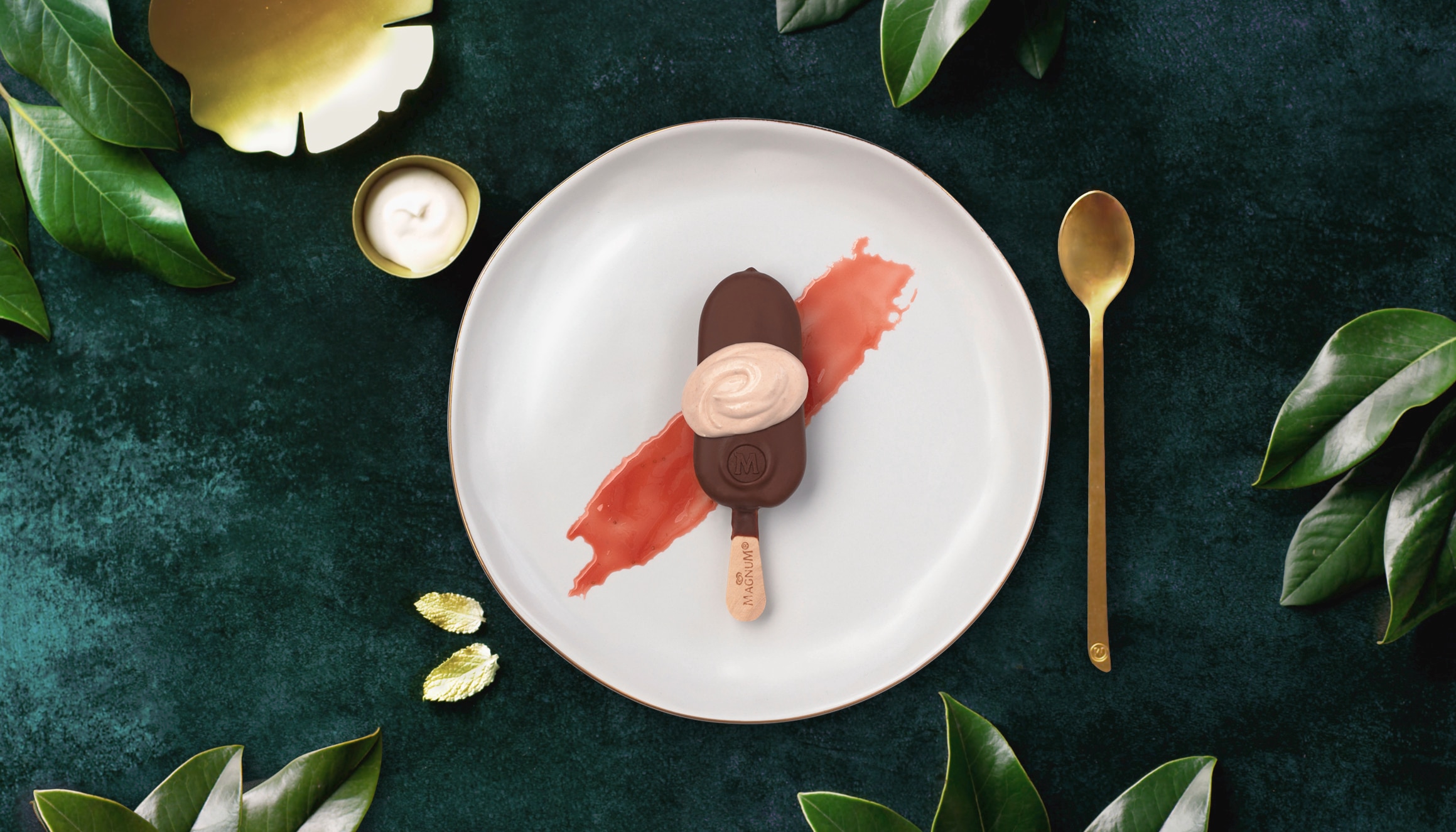 3. Generously spoon the mousse on top of the Magnum.
4. Decorate with the fruits, vegan cookie crumble and flower petals of your choice. For a final touch dust with gold sprinkles.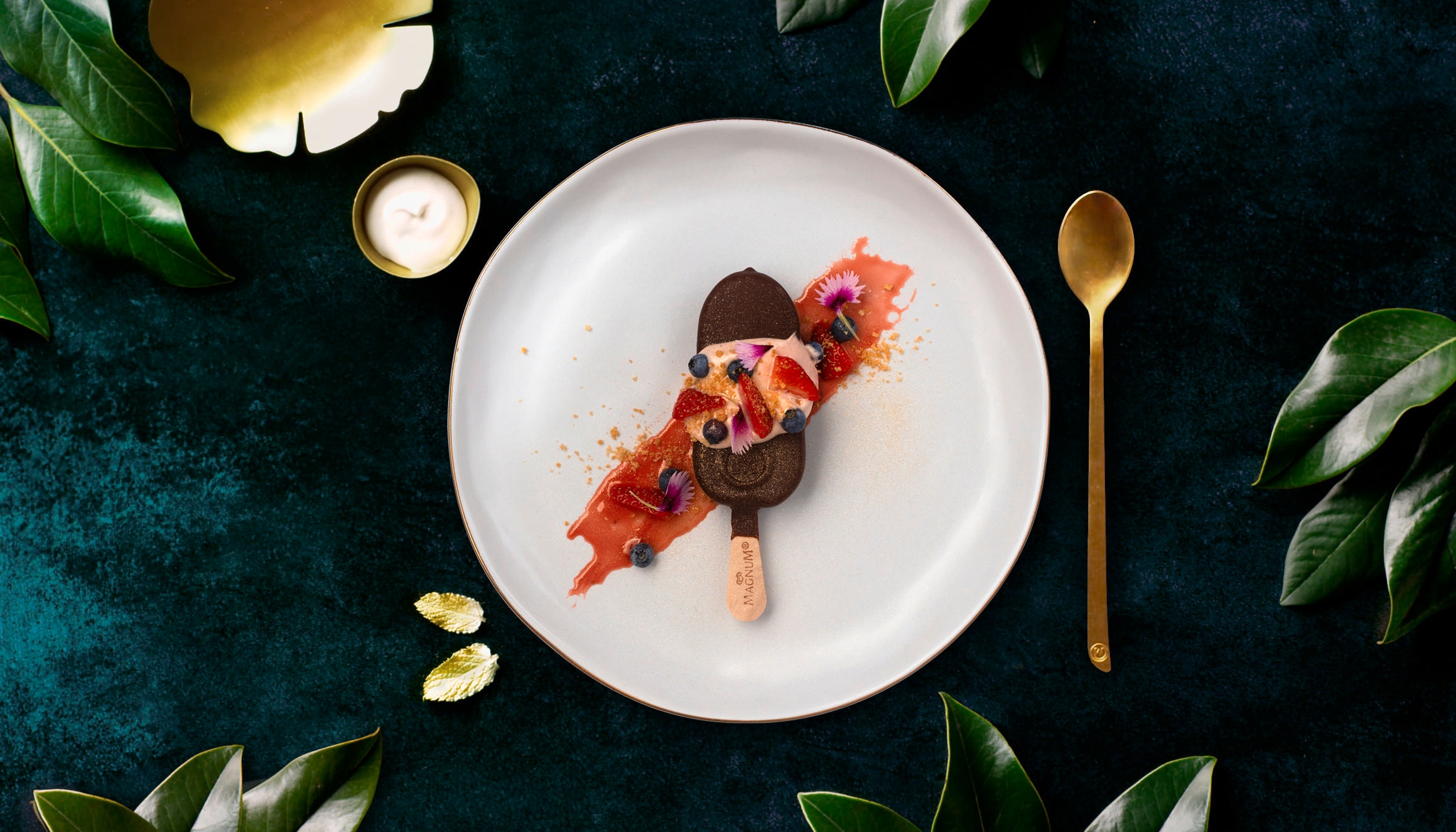 slide 1
slide 2
slide 3
slide 4
slide 1
slide 2
slide 3
slide 4
slide 5
slide 6