Food
Love Sundays
How to make the perfect Sunday brunch and get creative with ice cream treats.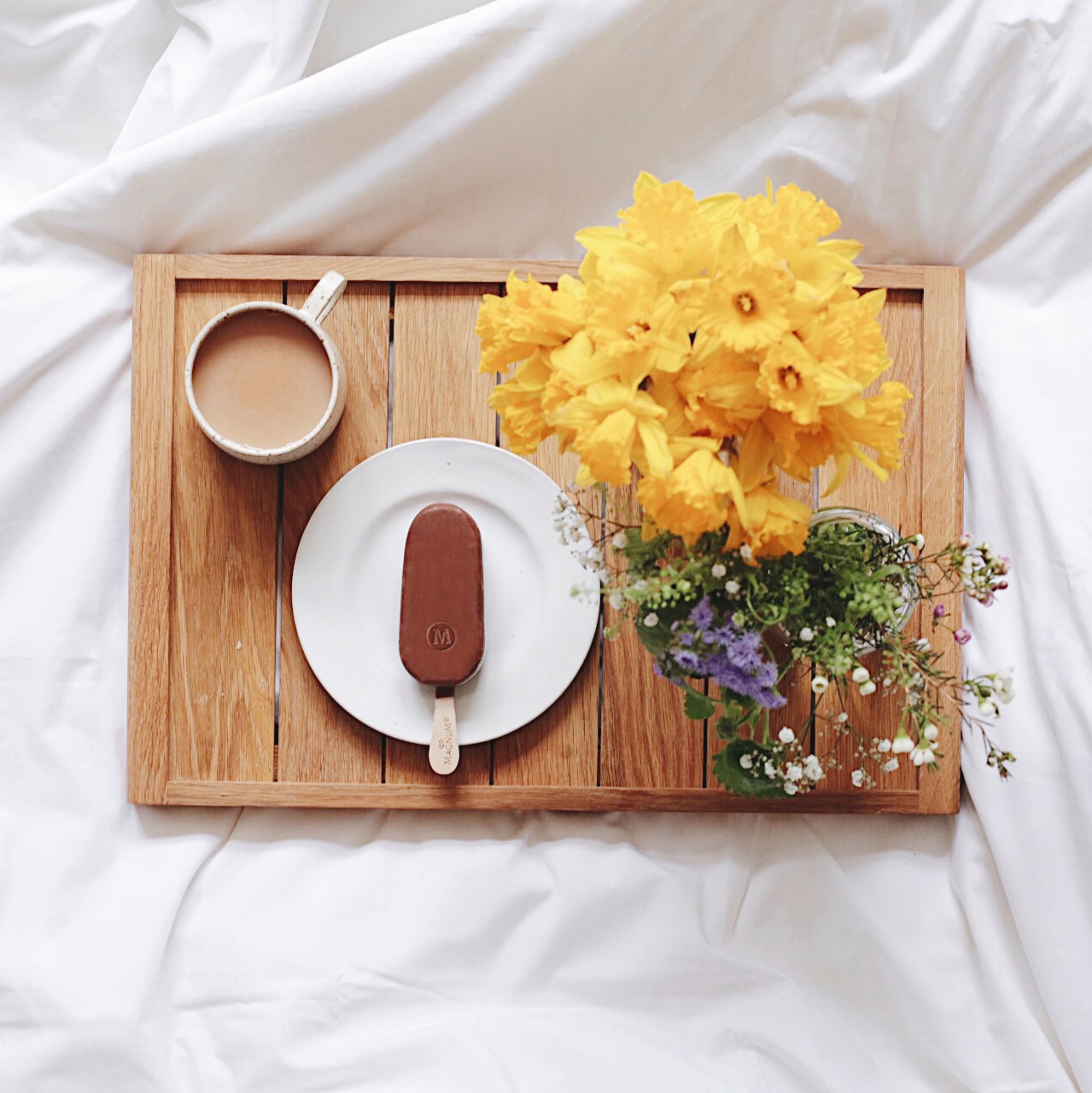 Monday to Friday might belong to the office, but the weekends are all yours. And though Saturdays have always been about the big blow out, it's Sunday that's perfect for flipping the switch from 'stress' to 'rest'. Whether that means a meandering walk in the park, a long lazy brunch, or an afternoon curled up on the sofa with a good book and something sweet to eat, Sunday is the time to slow down, stretch out and let those little moments of pleasure last a bit longer.

Someone who can certainly appreciate the respite that a lazy Sunday offers is Edd Kimber. The baker, food stylist, blogger, and podcaster has been constantly busy since winning the first series of The Great British Bake Off. We caught up with the boy who bakes to chat the perfect Sunday brunch, the fine art of lounging and getting creative with some indulgent ice cream treats.
Describe your perfect Sunday morning

After a busy week I revel in a lie in, it's therapeutic and revitalising. I'd probably stay tucked up all day if it wasn't for my itchy feet—I often go out and explore the city on the weekends. After the lie in I'll happily make a big mug of tea and read the paper or mess around online for a while.
Once I've finally dragged myself out of bed I might get on with some cooking for that evening, something easy, something chucked in a pot and stirred slowly over a few hours—the type of cooking I find relaxing and meditative.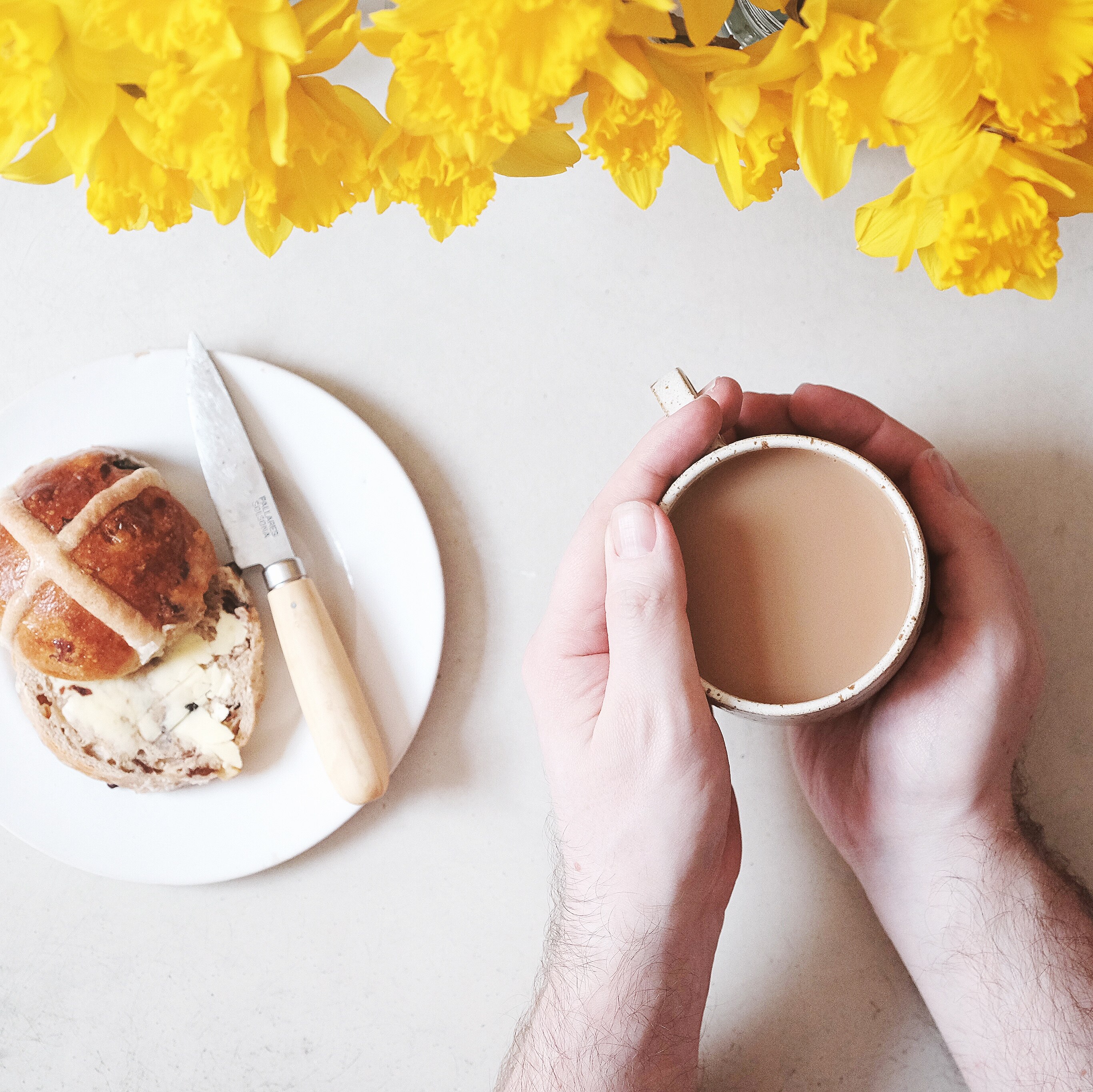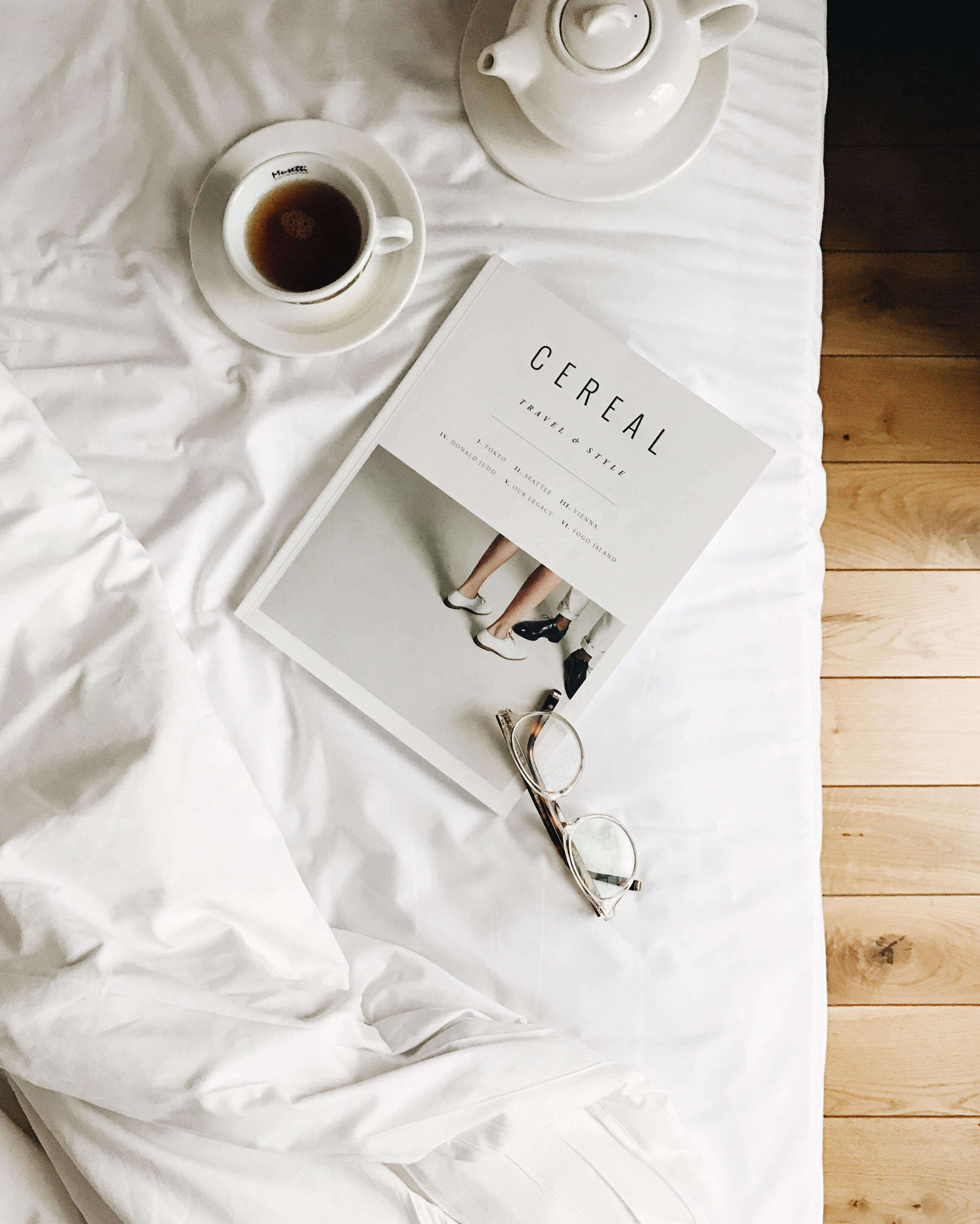 If you could choose one chef to whip you up a delicious brunch, who would it be (and what would they make)?
Well I've never had brunch in America… and as it seems like the home of it, I feel it should be made by an American chef, preferably whilst I'm in San Francisco (my favourite city in the States), so maybe Chad Robertson and Elisabeth Prueitt of the incredible Tartine Bakery. Brunch means bread and baked goods to me, and Tartine is up there as one of the best—I'd love to see what they'd make.
For a lazy spot of Sunday baking, what can't you resist whipping up?
Well Sunday baking is definitely going to be lazy, it's my day off so if the sugar and flour is making an appearance I don't want to spend a long time making anything. Maybe a really simple crumble to go with a glorious Sunday roast. Recently my favourite has been a rhubarb and strawberry crumble flavoured with fennel seed and cardamom, absolutely gorgeous.
The weekend is all about being that little bit more indulgent. What's your favourite Sunday afternoon treat?
Is relaxation a treat? I'm a huge fan of coziness, and on Sundays I can happily relax without any guilt or worry, lazing about with a glass or two of wine. I often have a very busy life and slowing down, forcing myself not to be going a mile a minute is a very real treat for me. When it comes to indulgence it's the simple things. Give me a long bath, followed by lounging on the sofa in my dressing gown watching a movie or binging on netflix and I am very happy.
How would you go about combining one of your signature bakes with your favourite Magnum?
Well I love a classic Magnum and I'm a big fan of a salted caramel filled brownie, so I think if small chunks of my brownie were folded into the ice cream before being coated in chocolate we might be onto a winner!
Left to your own creative devices, what new flavours would you use to create your dream Magnum?
Keeping with the sweet and salty theme I'd love to do a Magnum based on one of my favourite American candies, the Turtle. Vanilla ice cream, swirled with plenty of salted caramel ice cream, coated in chopped pecans before being dipped in chocolate, finished with a sprinkling of crushed salted pretzels! That's a dream flavour for sure!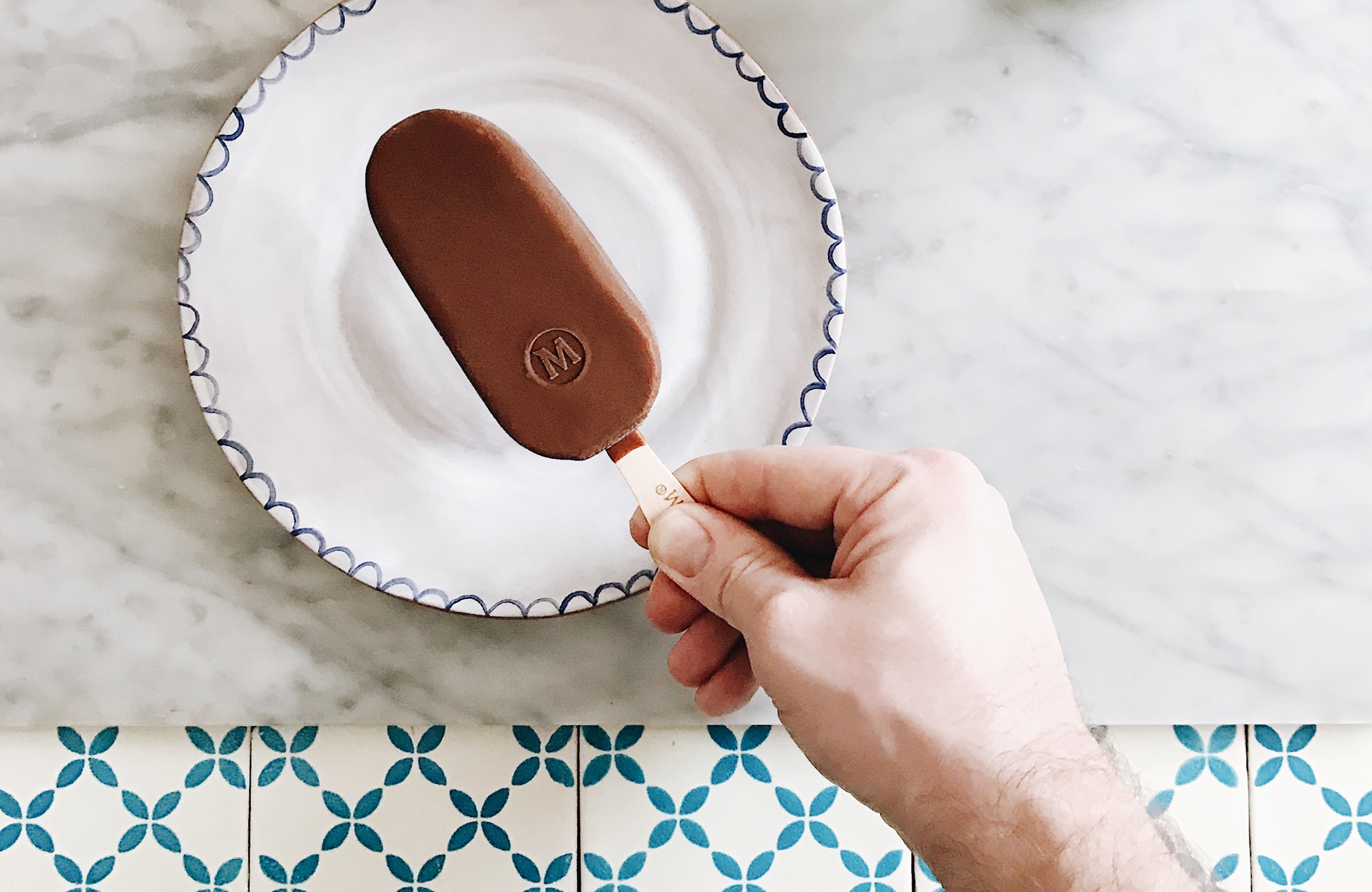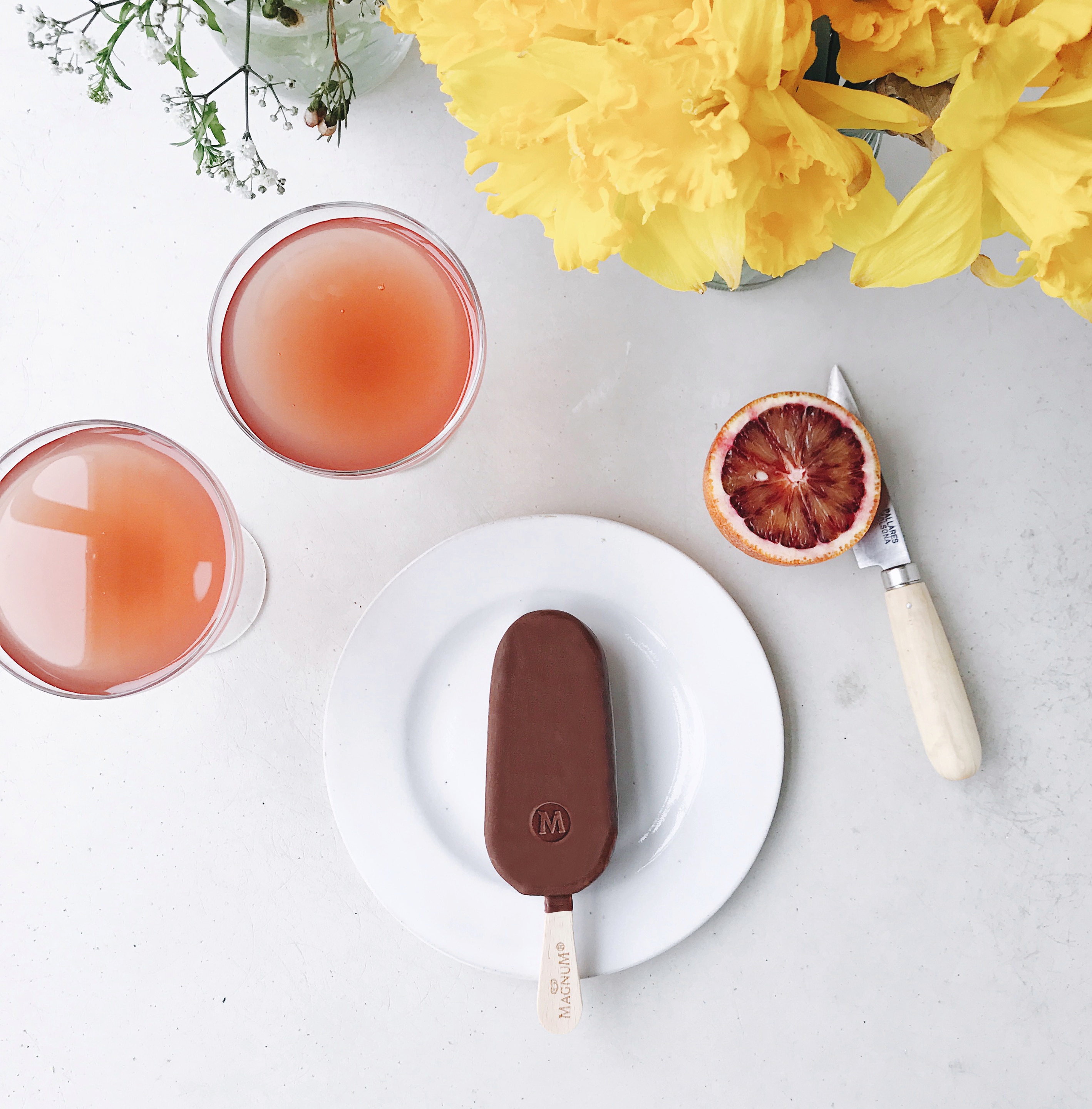 What photo would you post for #icecreamsundays to share your Dream Magnum?

Sunday nights are quite often movie night for me, so maybe simply being curled up on the sofa, duvet too, with lots of candles, and my Magnum instead of popcorn.
Finally, could you share a top kitchen tip for all the amateur bakers out there?
The simplest thing you can do to improve your baking is proper preparation. If you weigh out all your ingredients and get all the necessary equipment ready you're mentally prepared for the recipe, plus you're not scrabbling around the kitchen looking for equipment or realising halfway through a recipe you don't have an ingredient. It seems like such an obvious and simple bit of advice but it really does make a difference.
slide 1
slide 2
slide 3
slide 4
slide 5
slide 6
No products are matching your query...