Food
Ice cream delivery: from Magnum to your home
Enjoy the decadence of your favourite iconic ice cream being brought to you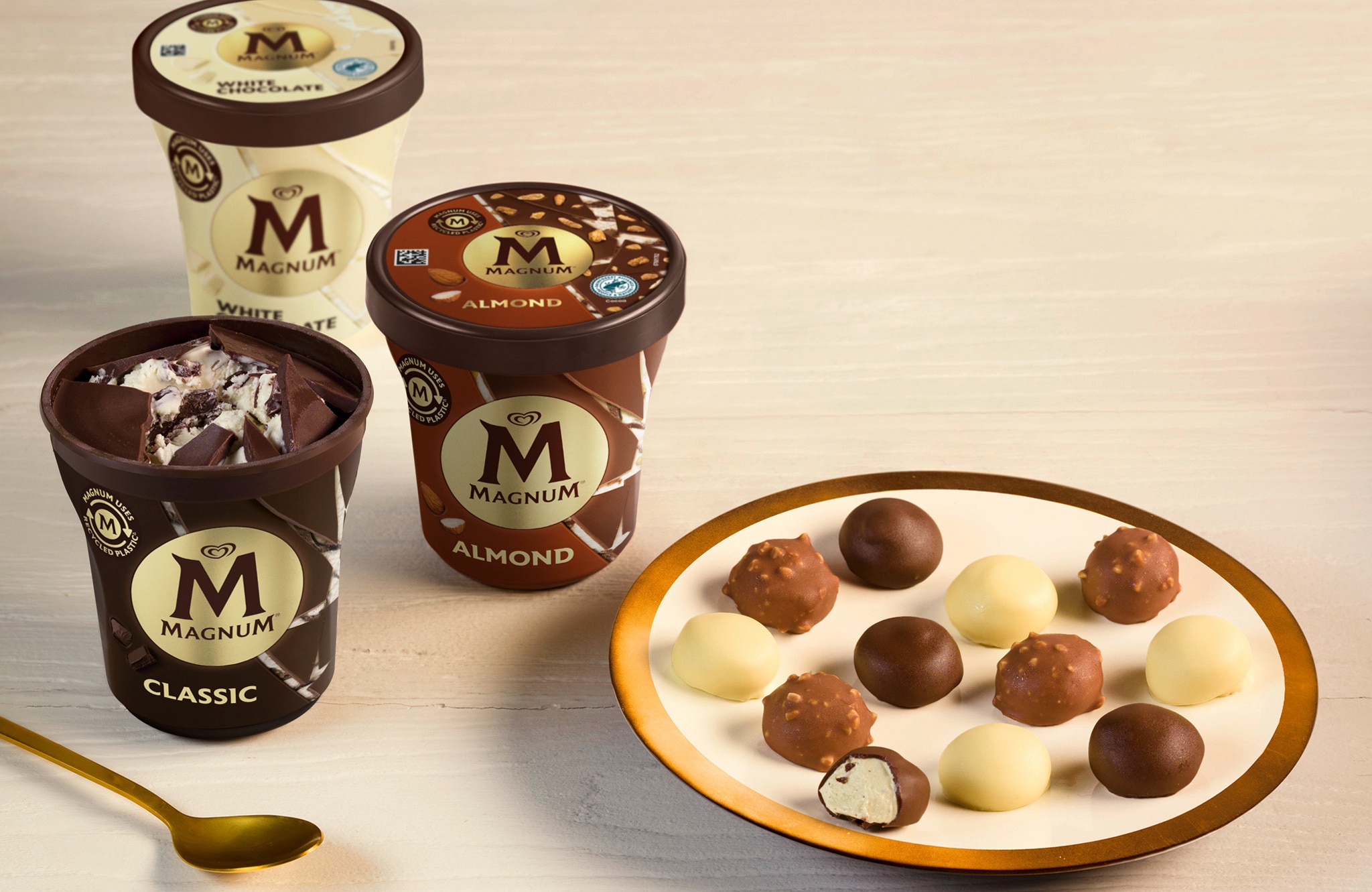 Do you want to indulge in an ice cream when and where you want? You are at the right place for the easiest ice cream delivery. Coming to you from Magnum directly to your home to make your evening special!
What does the perfect night in mean to you? A delicious meal, the right cosy atmosphere, some quiet-time, your favourite movie, perhaps. But can you make an evening in even better? While you are preparing your food, think about what dessert you might want to order. After all, there's a Magnum for every moment, all you have to do is decide what flavour suits the mood and order a Magnum tub direct to your door.
Choose from your favourite trio, Magnum White, Magnum Classic and Magnum Almond. Why not order all three? Search for The Ice Cream Store on Deliveroo, or The Dessert Shop on UberEats. It only takes a quick tap to place your order. Choose your location and time of delivery and let your evening continue without any further interruptions. Minimal effort, maximum pleasure.
When the ice cream delivery arrives, squeeze a pack and listen to the satisfying crack of the thick Magnum chocolate breaking. Take a spoonful of generous chocolate shards and velvety ice cream from each tub. Make sure you taste every flavour. Now you can enjoy a unique chocolate experience from the comfort of your home.
Take the time to relax into your special evening. Light some scented candles and let go after a long day. If you fancy some company, you can even invite your closest friends over to share in the pleasure.
Delivered straight to your doorstep with no fuss, this is ice cream delivery made easy. Enjoy the decadence of your favourite iconic ice cream being brought straight to you. After all, we created an experience just like this one especially for the pleasure seekers among us.

slide 1
slide 2
slide 3
slide 4
slide 5
slide 6