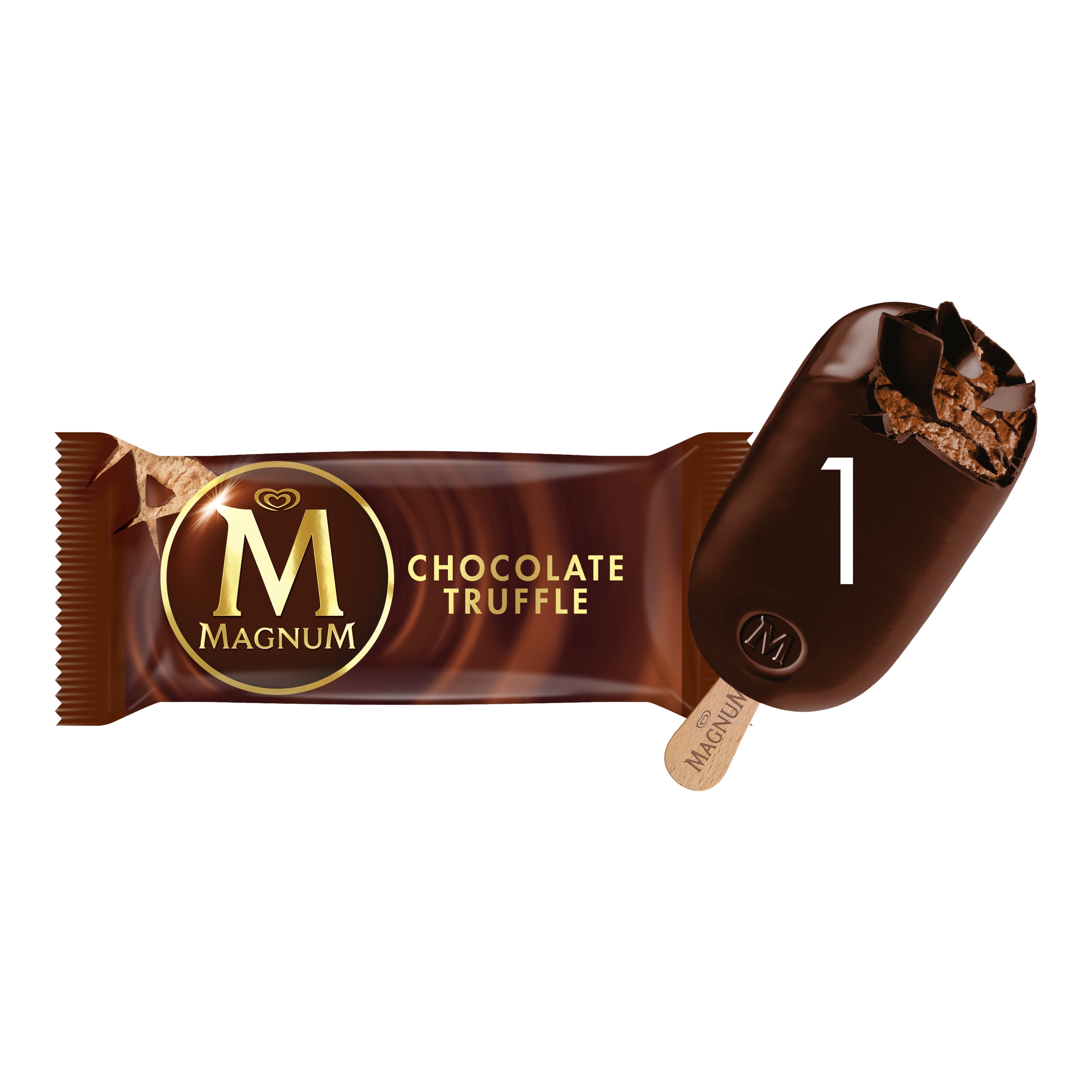 Smooth chocolate truffle sauce, swirled through creamy chocolate ice cream, and wrapped in thick cracking belgian chocolate

Serving Size 90ml=70g

Servings Per Container 70g
| | Per 100 g | Per 100 ml | Amount Per Portion | Percentage Per Portion |
| --- | --- | --- | --- | --- |
| Calories | 317% | 247% | 222% | |
| Total Fat | 20% | 16% | 14% | |
| Saturated Fat | | 10% | 9% | |
| Sugars | | | 19g | |
| Protein | | | 3g | |
Milk Covering Chocolate (28.3%) (50% of Milk covering Chocolate is Belgian Chocolate): Sugar, Cocoa butter, Cocoa solids, Milk solids, Emulsifier E322*, Vanillin. Ice Cream: Water, Chocolate Flavoured Confectionary (18.9%) (Water, Sugar, Liquid Glucose, Cocoa powder, Milk solids, Edible vegetable fat, Chocolate, Emulsifier E 471*, Stabilizer E 410*), Milk solids, Sugar, Cocoa solids, Liquid Glucose, Emulsifier E 471*, Stabilisers – E 410*, E 412 * and E 407 *. *VEG

This information has been prepared using the most up-to-date information available. Please note that the information is subject to change due to recipe amendments and therefore always check the product label for the most accurate information.
Do you have any questions?
You will find all the answers to your most frequently asked questions in our FAQ.