WHAT'S NEW
New Magnum Non-Dairy. 100% Indulgence.
Introducing Magnum Non-Dairy, our first dairy-free dessert bar that indulges in goodness — without compromising taste.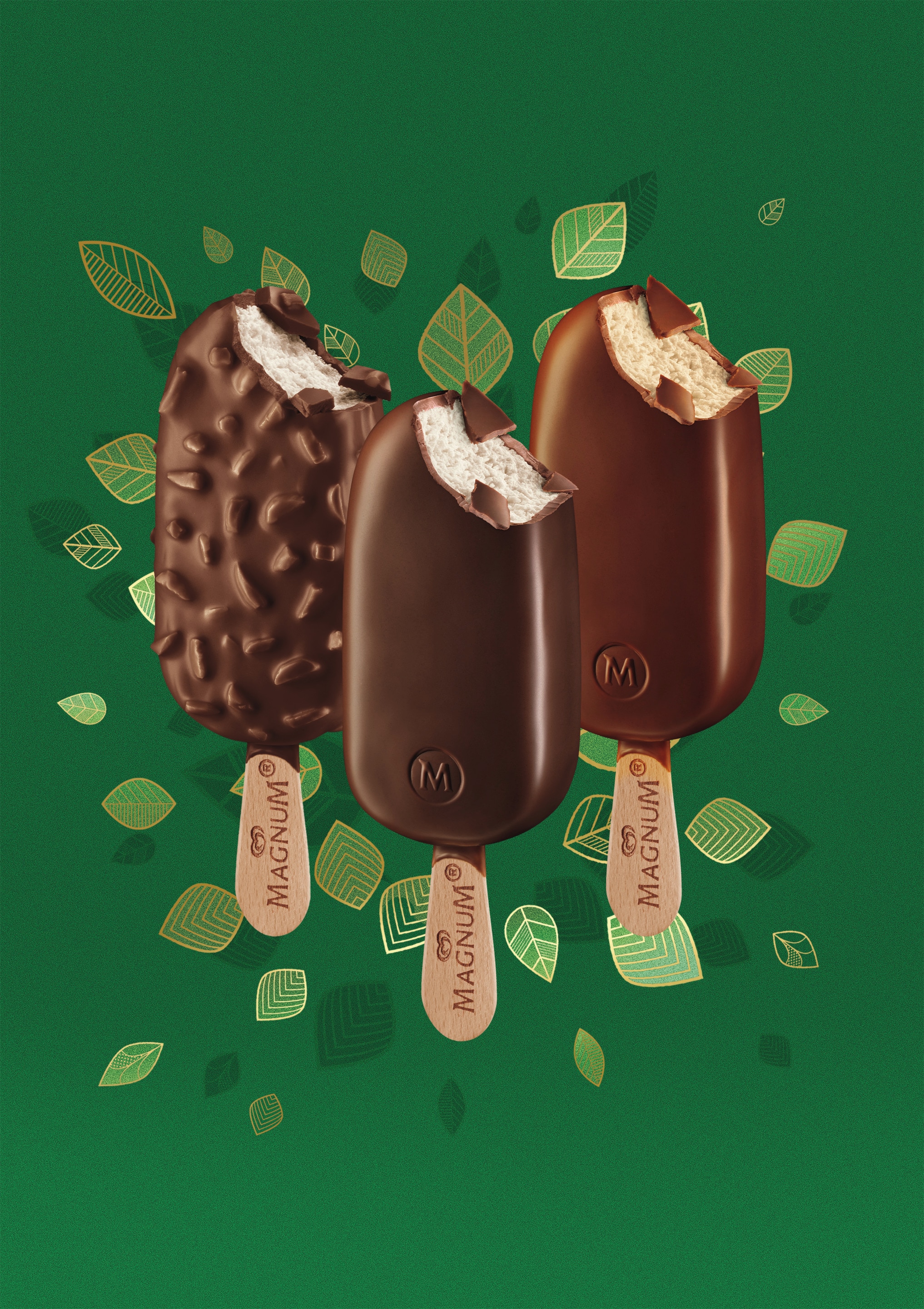 Magnum knows that giving into life's little indulgences is essential to a sense of wellbeing. So, it's no surprise that Magnum is leading the way with a premium and delicious dairy-free ice cream experience for the health and wellness-minded. Discover Magnum Non-Dairy, our first vegan desert bar that indulges in goodness — without compromising taste.
Expertly crafted with non-dairy Belgian chocolate and a velvety vanilla base, Magnum Non-Dairy offers three decadent flavors: Hazelnut Crunch, Almond and Sea Salt Caramel. Each plant-based indulgence promises Magnum's signature cracking experience with every bite.
Certified Vegan by Vegan Action, Magnum Non-Dairy combines our passion for indulgence with purpose. Master chocolatiers source cocoa beans from Rainforest Alliance Certified™ farms, pairing them with a deliciously creamy vanilla base created with a blend of coconut oil and pea protein—a plant-based alternative to dairy.
Decadent inside and out, Magnum Non-Dairy is packed with a tasteful green design with elegant gold leaf detail. Enjoy the classic taste of Magnum without the dairy. 100% vegan. 100% indulgence.
PRODUCTS
Select Your Indulgence
slide 1
slide 2
slide 3
slide 4
slide 5
slide 6