slide 1
slide 2
slide 3
slide 4
slide 5
slide 6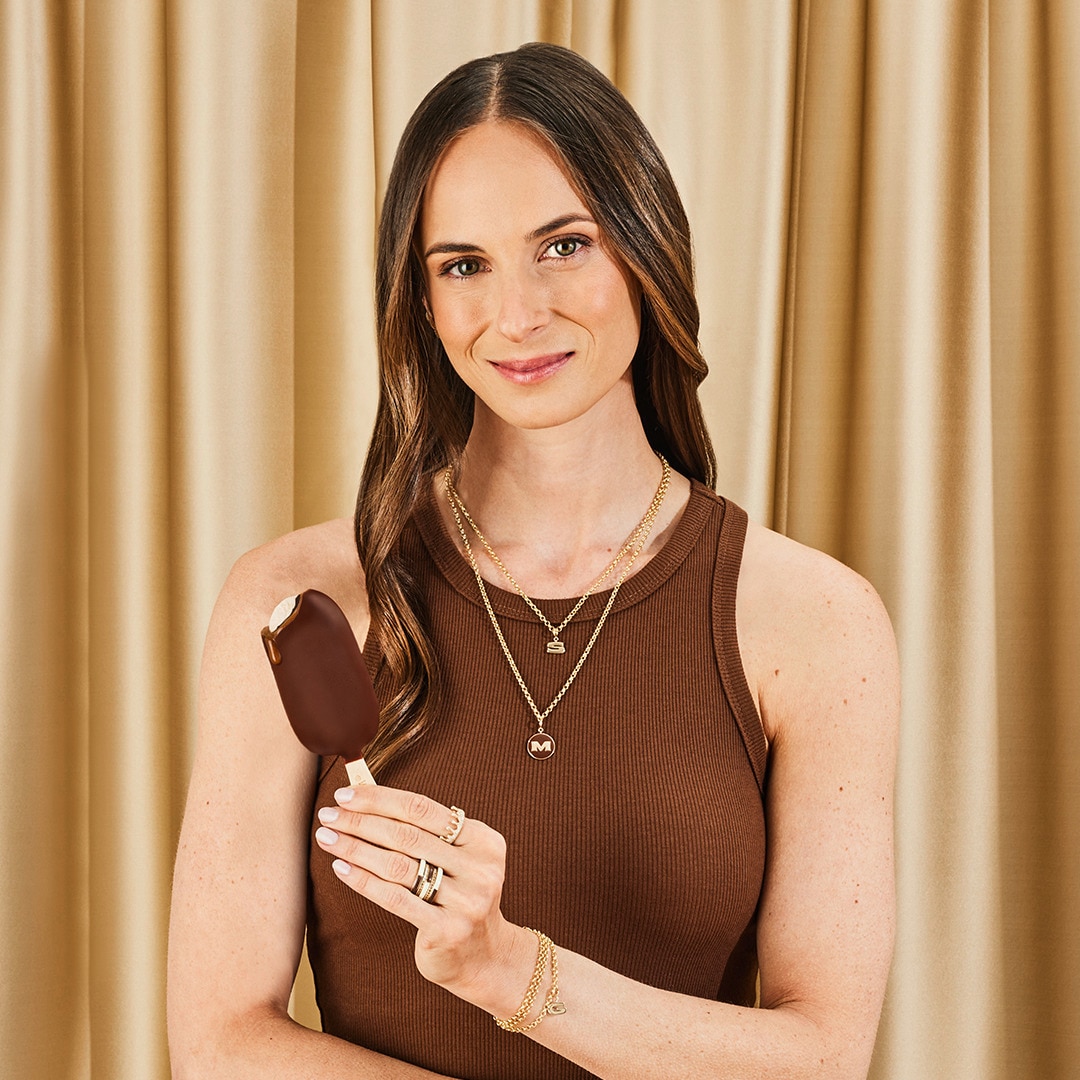 Magnum ice cream has collaborated with celebrity jewelry designer, Stephanie Gottlieb to launch the More is More jewelry collection. These six limited edition pieces are designed to be layered so you can unapologetically indulge. Because when it comes to jewelry and ice cream – More is More.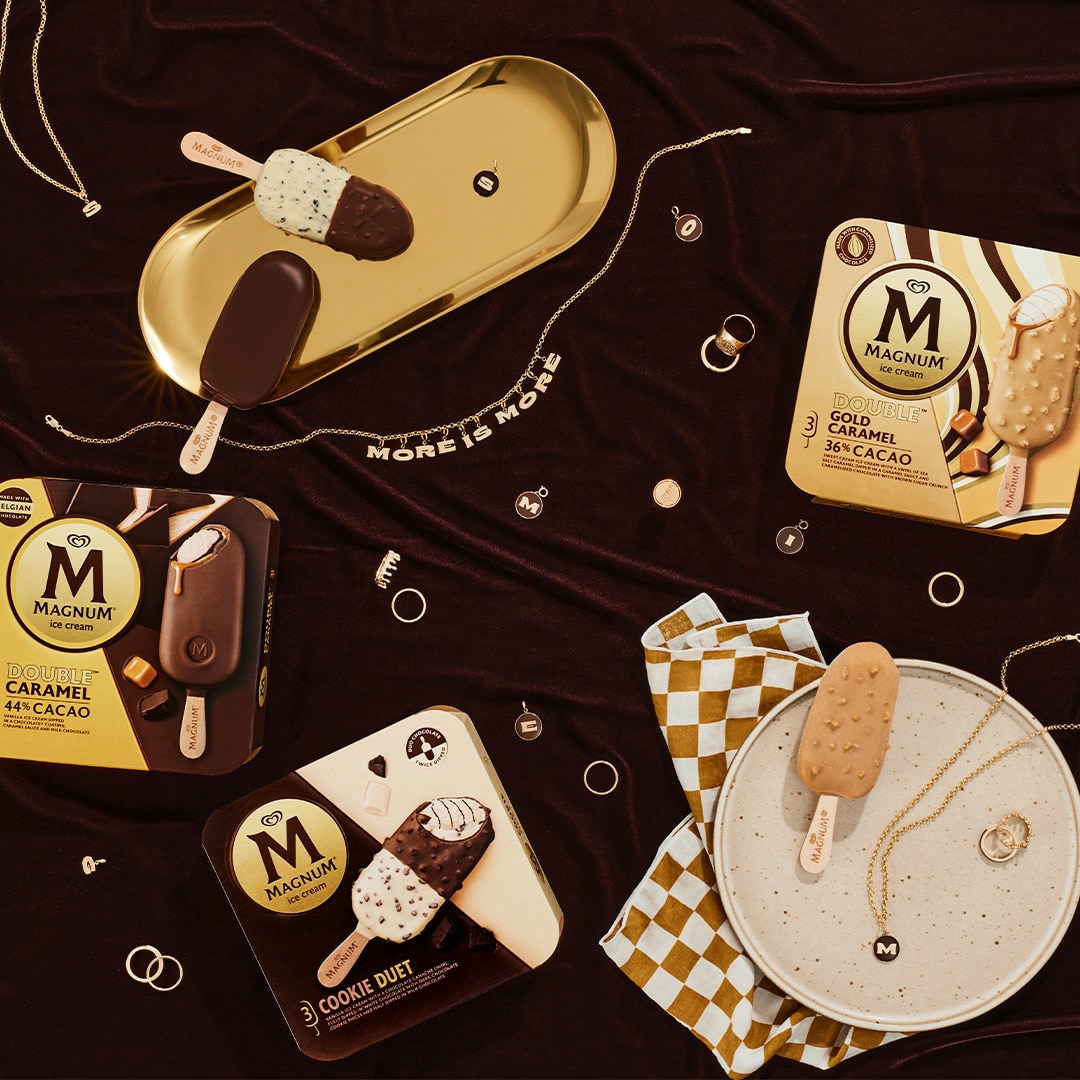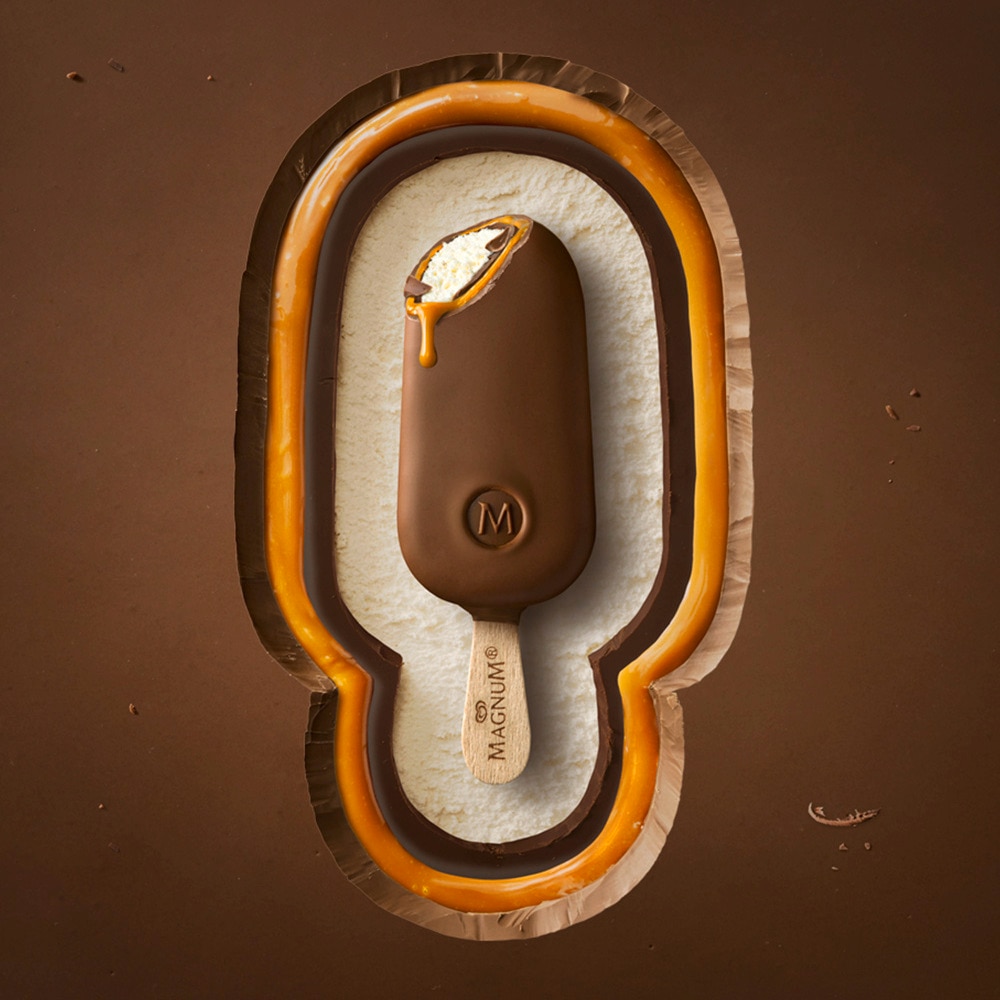 Discover Magnum Double Caramel
Vanilla ice cream dipped in a chocolate coating and a layer of caramel sauce, wrapped in exquisite milk chocolate with 44% cacao.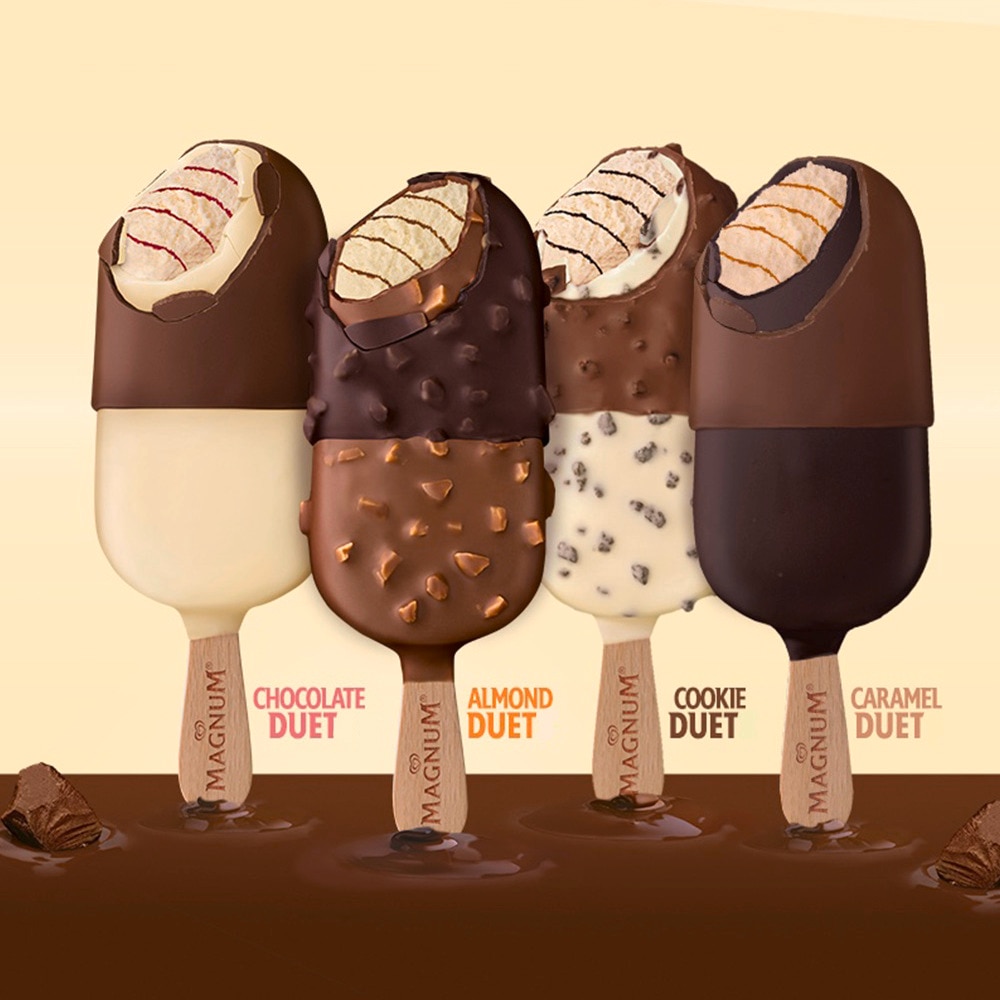 Discover Magnum Duets
Magnum Duets are the first ice cream bar to be dipped in two different types of chocolate. As the chocolatiers of ice cream, Magnum ice cream uses only the highest quality ingredients and every Duet cracking shell is made with Belgium chocolate. Indulge in four flavors: Almond Duet, Chocolate Duet, Cookie Duet, and Caramel Duet, and enjoy twice the indulgence and chocolate in every bite.
slide 1
slide 2
slide 3
slide 4
slide 5
slide 6