CAMPAIGNS
Magnum, the Miley edition
An iconic partnership deserves an iconic celebration.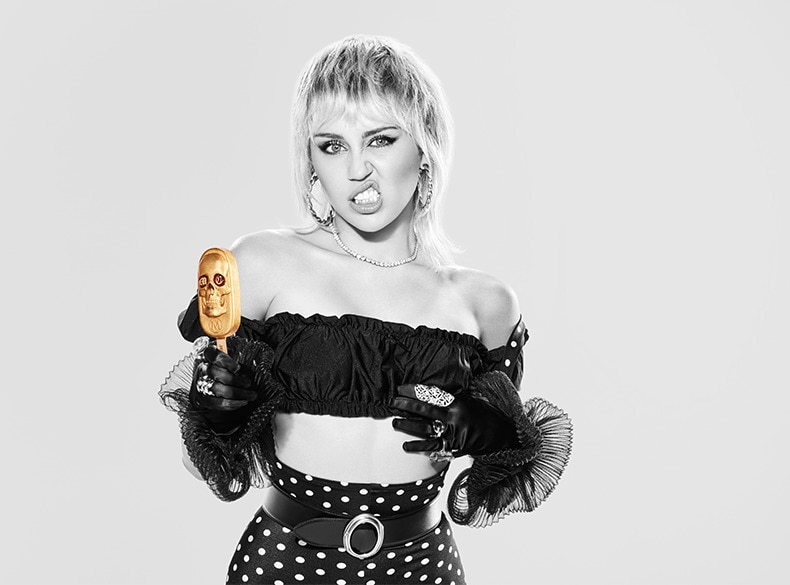 Because everything she touches turns to gold, for the first time ever, we've created a real gold Magnum made bespoke for Miley. This one-of-a-kind memorabilia is inspired by her iconic skull emblem and is decorated with violet jewels to reflect her signature bold eye makeup.
For Miley's signature Miley x Magnum All Gold Recipe, we've given our original velvety vanilla Magnum a daring new look, dipping it into a rich 'gold' chocolate and embellishing it with an edible stand-out skull and chains, and a shower of gold dust. Fans can recreate it at selected Magnum Pleasure Stores globally throughout the summer.
This iconic creation also celebrates Magnum's year of gold, introducing Magnum's most luxurious multi-layered ice cream, Magnum Double Gold Caramel Billionaire.