Lifestyle
Magnum X Kendall:
The Ultimate Magnum Ice Cream Experience
Discover Kendall Jenner's bespoke Magnum ice cream as she takes to our famous Magnum Dipping Bar in Cannes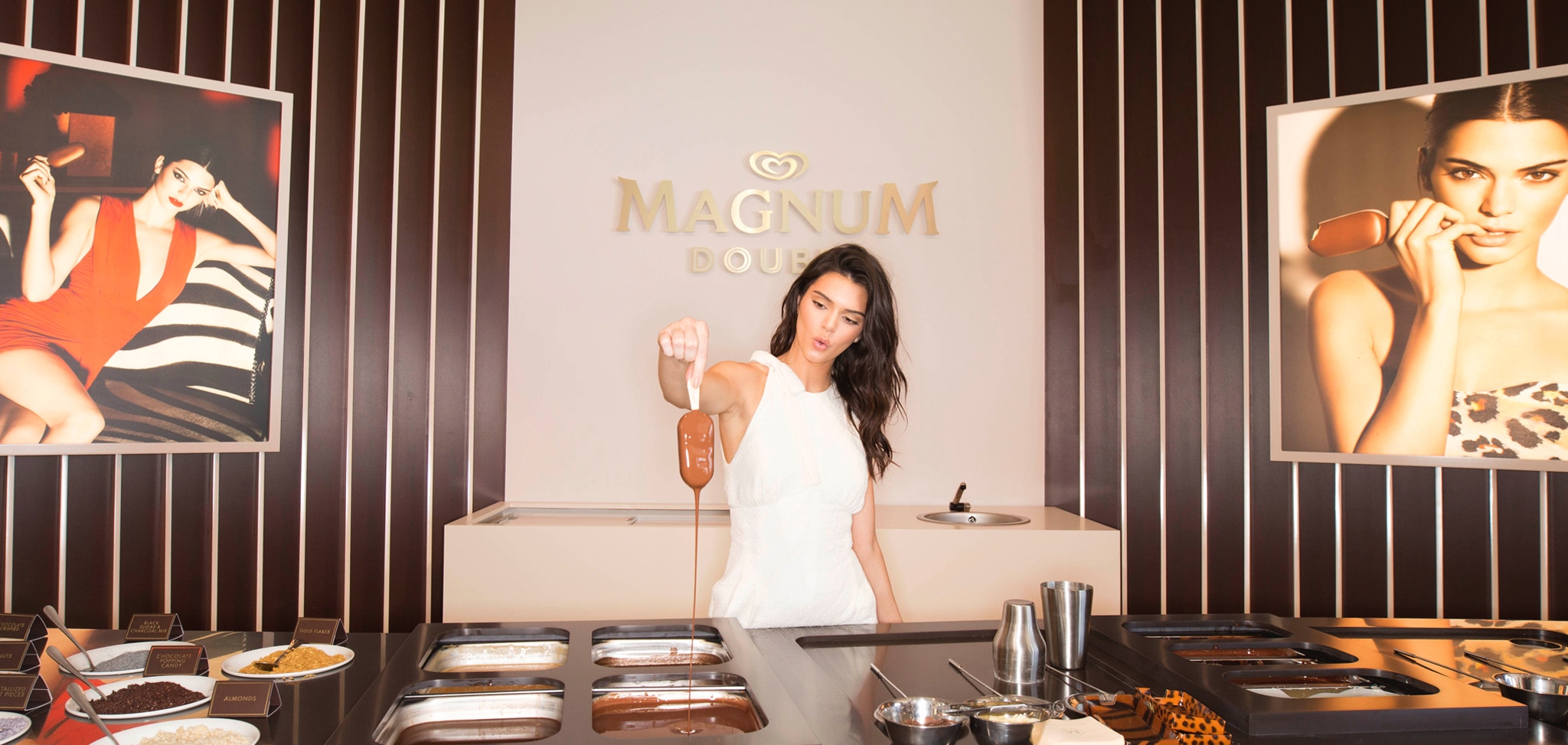 Let your imagination run wild with the ultimate Magnum chocolate and ice cream experience. Magnum Dipping Bar gives you the chance to create your very own Dream Magnum. Create a truly unique Magnum by choosing your own ice cream, chocolate and toppings from thousands of different flavour combinations – what will your Magnum say about you?
Pleasure was doubled at the 69th annual Cannes Film Festival as we introduced our richest, most decadent ice cream, Magnum Double. Supermodel and television star Kendall Jenner graced the French Riviera to launch Magnum Double, an ice cream with attitude. Dressed in a white jumpsuit and wearing cat eye shades, the fierce superstar prowled down the Magnum Beach with the poise of a tiger, embodying the wild spirit of Magnum Double. Our indulgent new range – delicious ice cream covered in a chocolatey layer, luscious sauce and a final crack of Magnum chocolate – is not for the faint-hearted, double daring you to give into your true indulgence.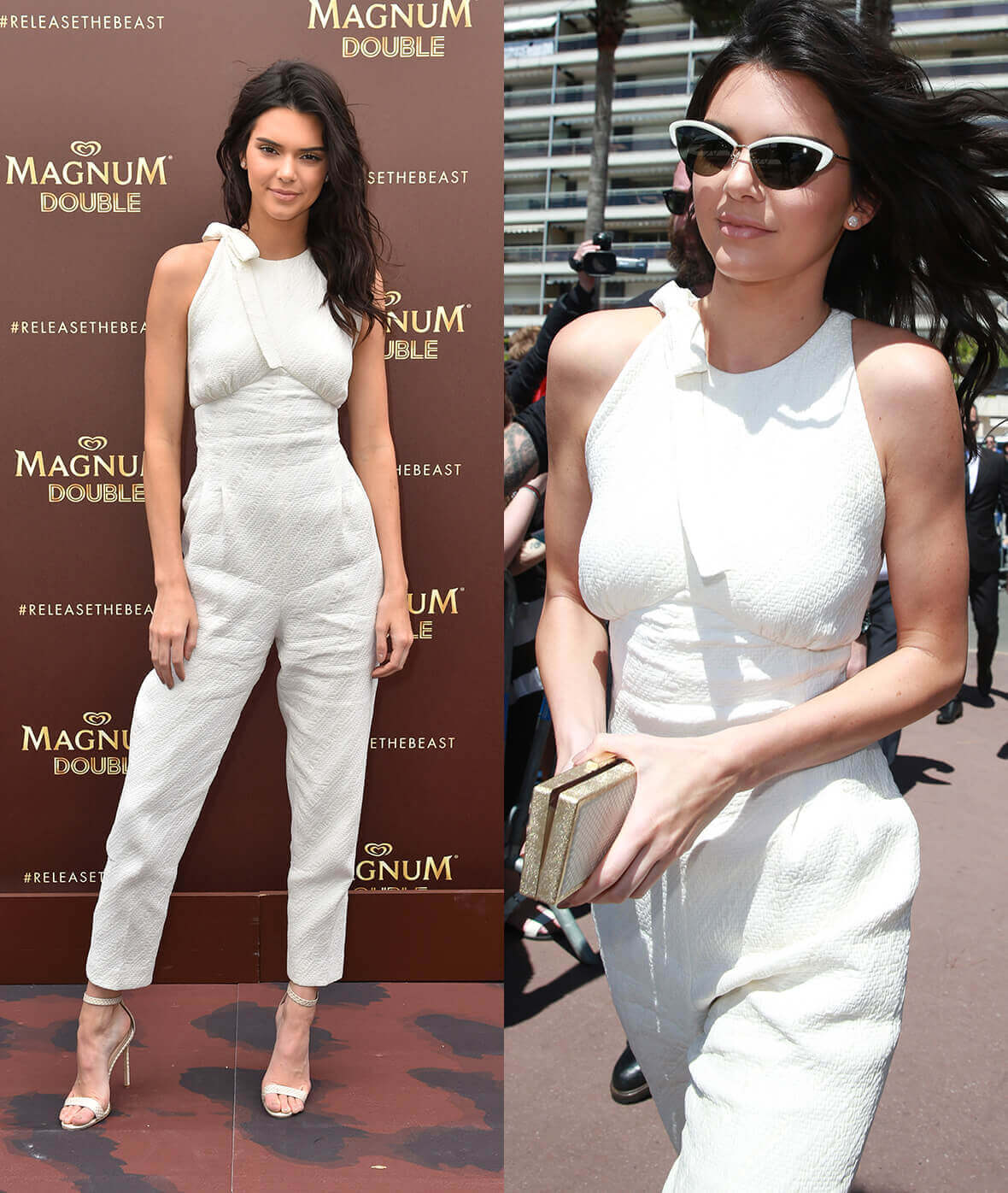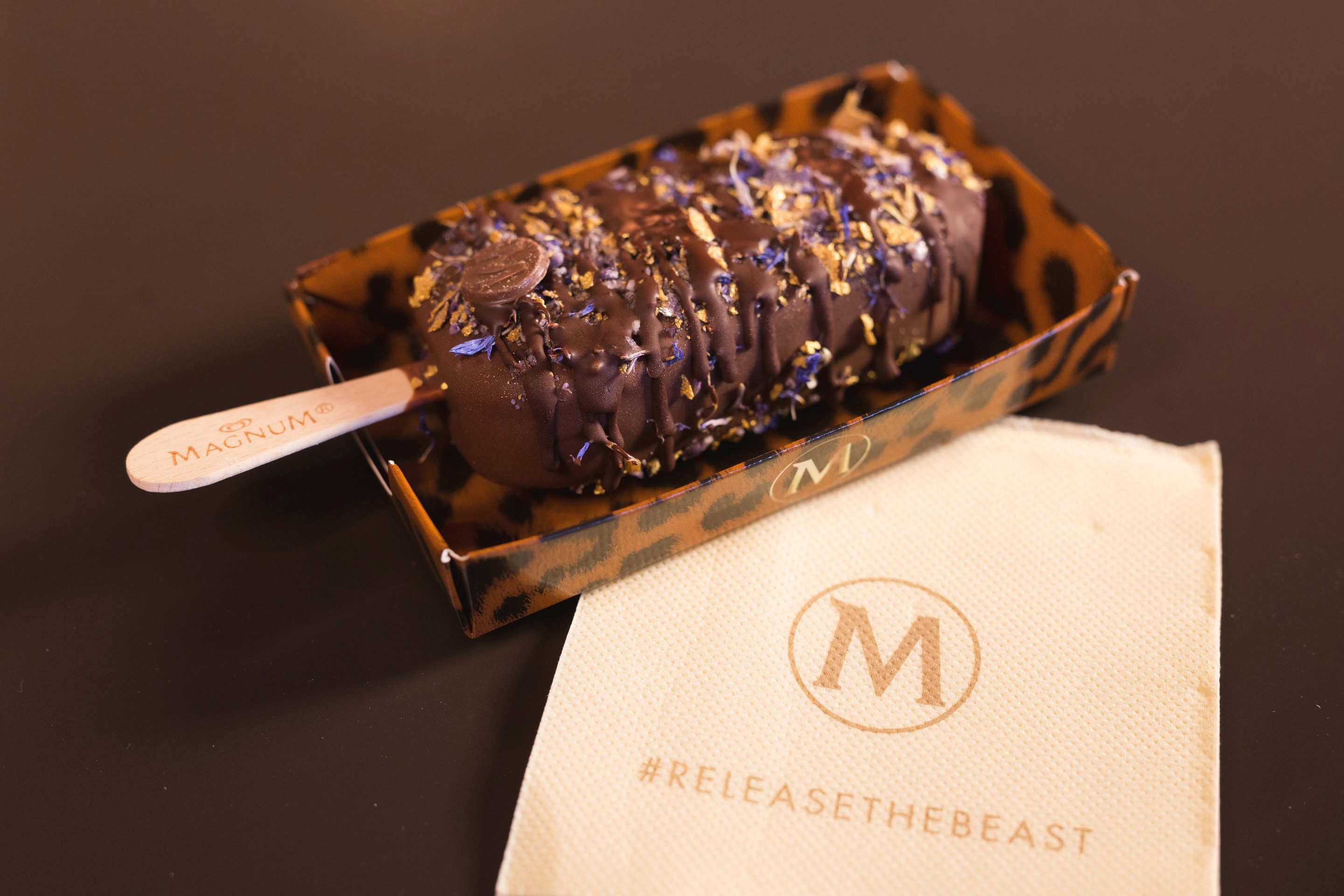 The worldclass supermodel took to our famous Dipping Bar to indulge in a unique Magnum moment. Kendall created a decadent, tempting treat by double dipping a vanilla ice cream Magnum into classic melted chocolate, before sprinkling it with crystallised violet petals that melt in the mouth, gold flakes and edible flakes of real 24 carat gold. Kendall Jenner's Bespoke Magnum Double was the most luxurious Magnum ever, adorned with edible jewels, in fabulous Kendall style.
Later in the day, influential bloggers Veronica Ferraro, from the Fashion Fruit, and Alexandra Pereira, from the Lovely Pepa, joined us at the Magnum Beach, to delight in their own bespoke treats. Dressed in sumptuous black leather, fashion guru Ferraro channeled her inner panther to create her dream Magnum. Dipped in classic chocolate and sprinkled with pistachio pieces and cornflower, 'The Veronica' was a bold treat, a beautiful contrast of pale green and vivid blue.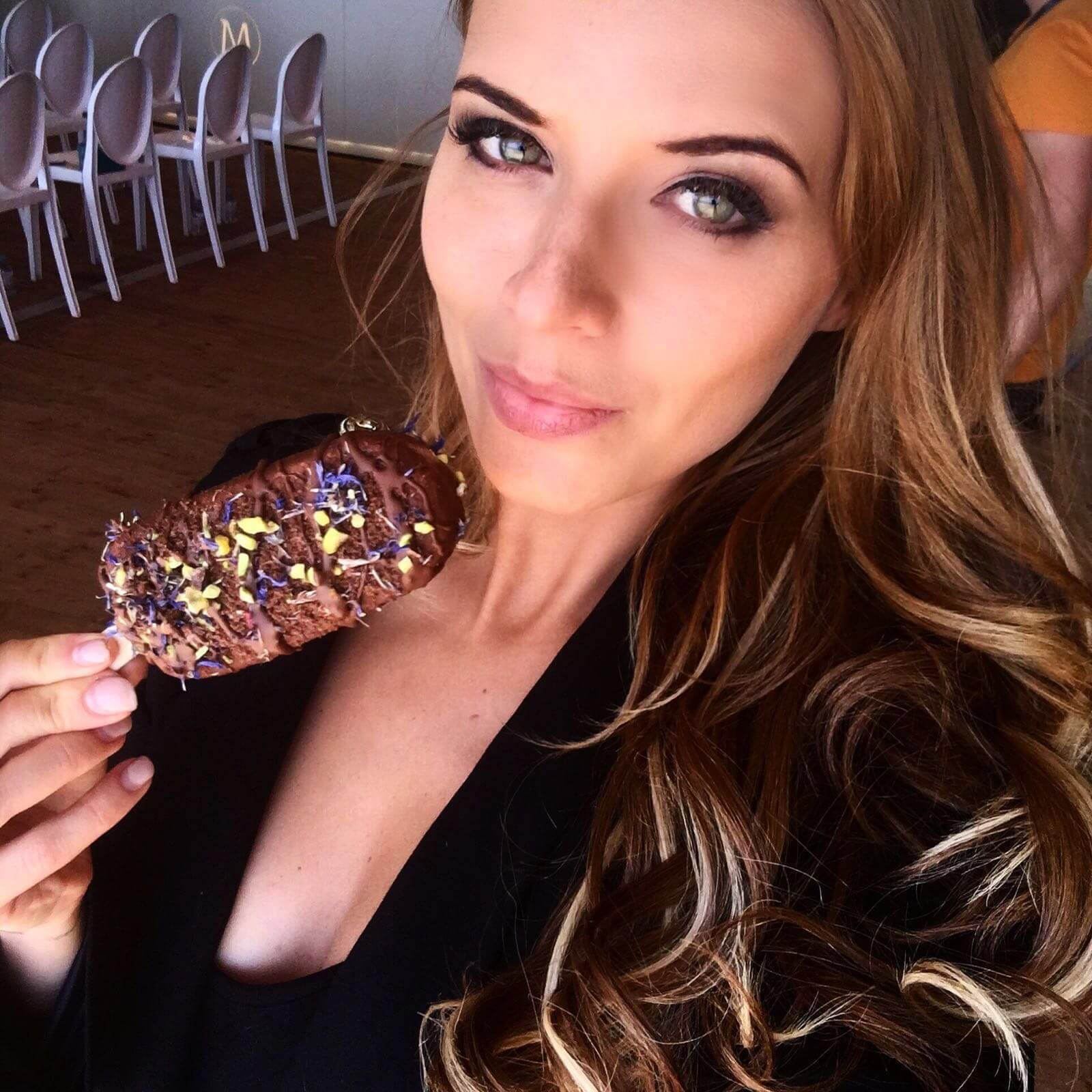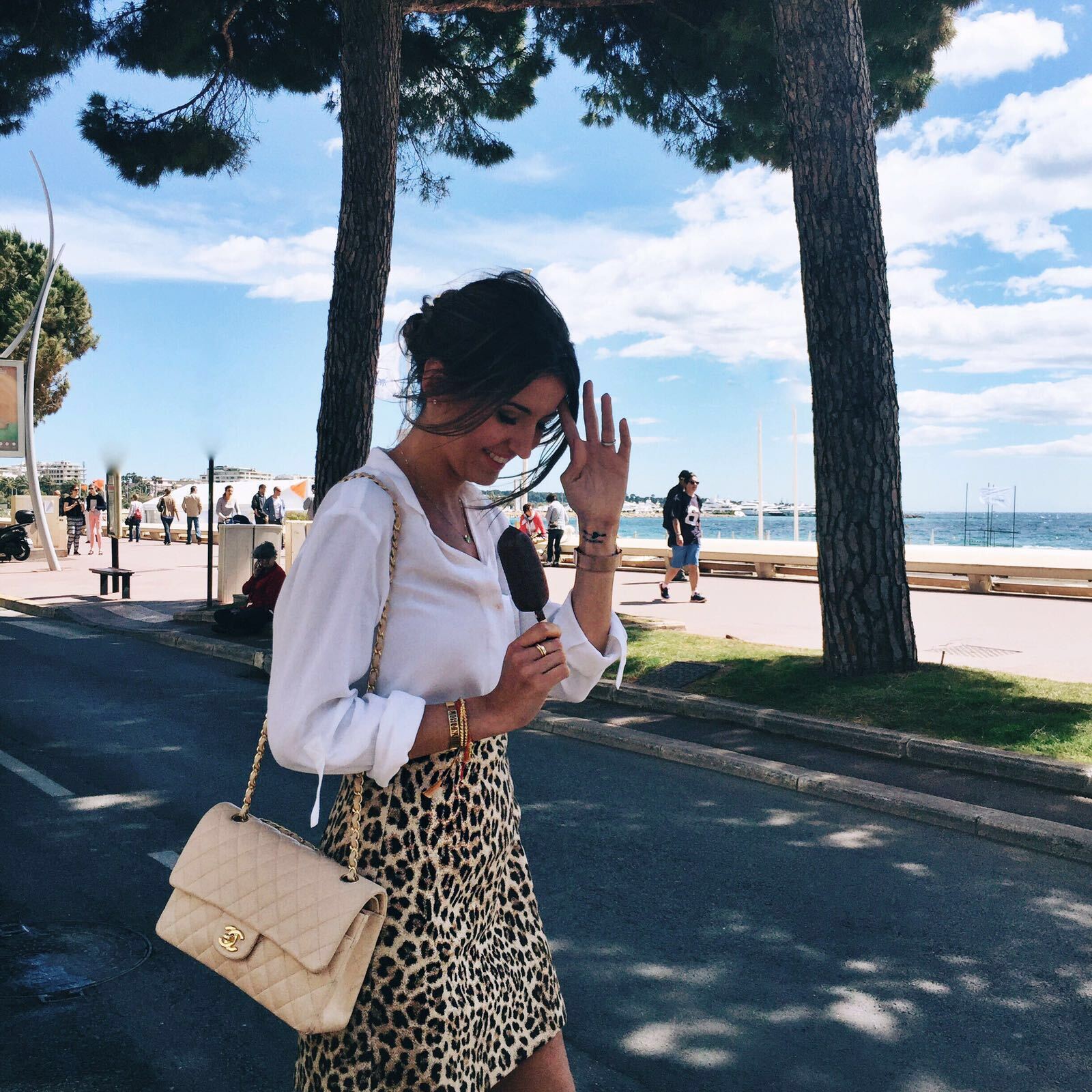 Globetrotting fashionista Alexandra Pereira was inspired by the majesty of a leopard to create an opulent Magnum. With a classic chocolate base, accentuated by crystallised violet and golden-hued nuts, 'The Lovely Pepa' emulated the beautiful pattern of a leopard.
Having become a Cannes fixture, the Magnum Beach was awash with celebrity royalty, influencers, and trendsetters, who all made their way to our Magnum Double Release the Beast party. Kendall Jenner stole the show in a daring animal-inspired gown, unleashing her wild side. It was a night of true Magnum Double indulgence, as guests let go and in gave in to their pleasure – we dare you to give in to yours.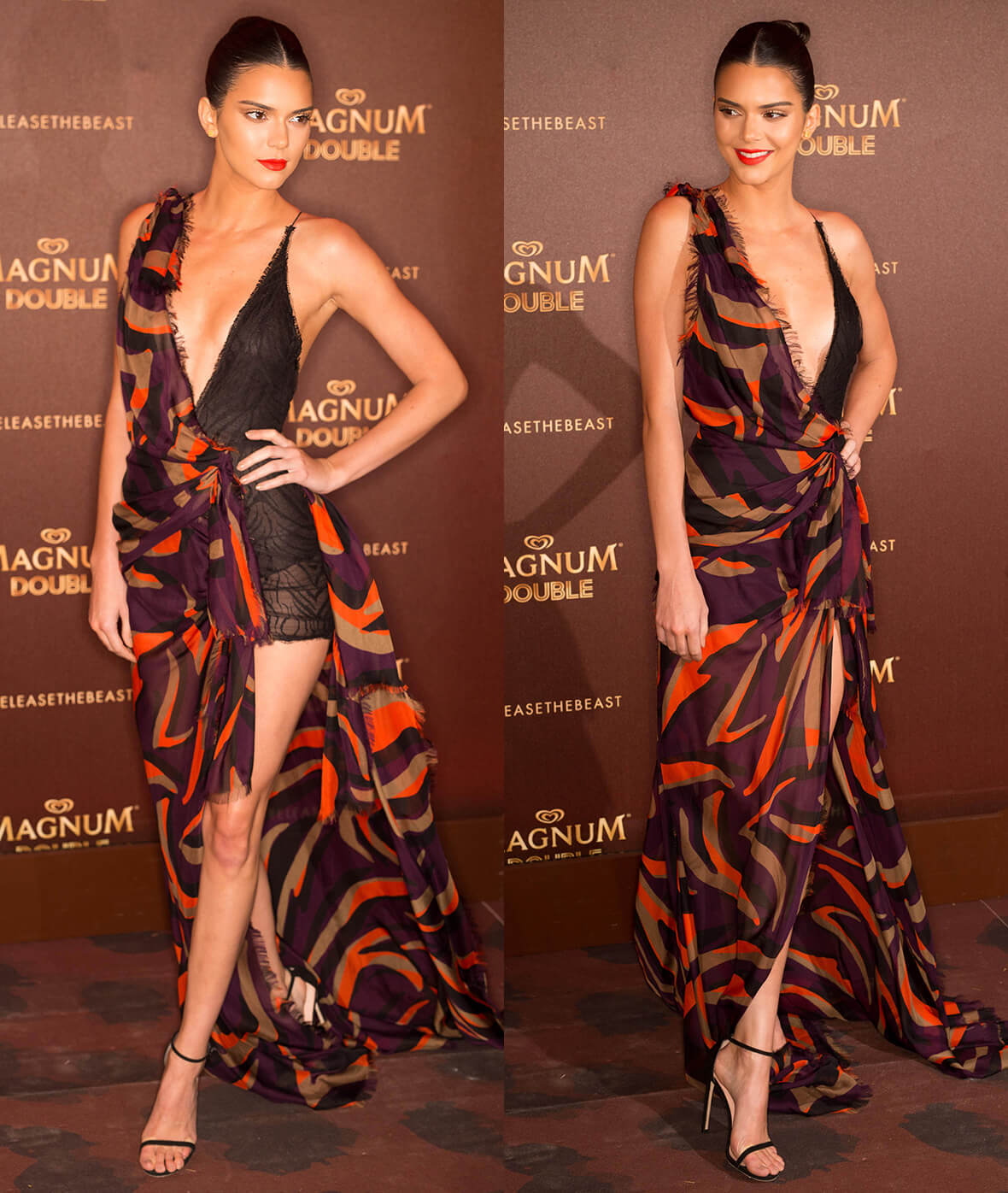 slide 1
slide 2
slide 3
slide 4
slide 5
slide 6
No products are matching your query...