Fashion
The magnum experience by Farah Khan
It's time to let the magnificence of diamonds outshine the summer sun. With Magnum taking the art of fine craftsmanship a notch higher, the latest collaboration within the #TakePleasureSeriously campaign is here to make quite a sparkling impression.
An exquisite collection of expertly crafted jewellery pieces have been brought to life by reputed jewellery designer, Farah Ali Khan. Beautifully inspired by Magnum's decadent persona and with a stunning eye for detail and brilliance, this collection is a confluence of two individualistic craftsmen, who believe in taking pleasure seriously. This line of crafted limited edition jewellery is not just elegant and glamorous, but also exudes a fun and playful vibe. It effortlessly embodies the classic Magnum woman and resonates with the shared philosophy of both brands - exemplary craftsmanship and sheer indulgence!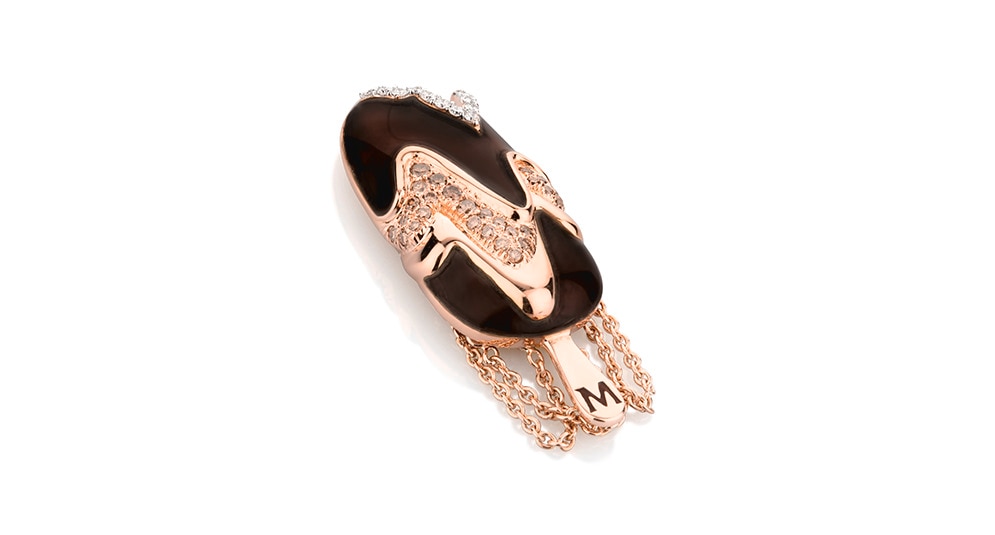 Luscious - The Brooch
Looking to make a stylish yet playful statement? It's time to wear 'Luscious' on your heart.
Handcrafted in 18k rose gold and with an exquisite eye for detail, this brooch has stunning brown and white diamonds set aesthetically in a dark brown caramel-like enamel base.
Farah's signature motif denotes a delicious bite within the sensuous layers of your favourite Magnum bar and can be quite the eye-catcher wherever you go.
Time to #TakePleasureSeriously with oodles of style.
Bliss - The Bracelet
The perfect "arm candy" in the most literal sense, this delicate and intricately designed
bracelet has a blissful vibe surrounding it. No wonder it's been aptly named, "Bliss". A
great summer accessory to sport on your wrist, it has a cute little, signature Magnum ice
cream charm around the clasp that looks tempting yet super stylish.
Time to charm your way into summer and #TakePleasureSeriously.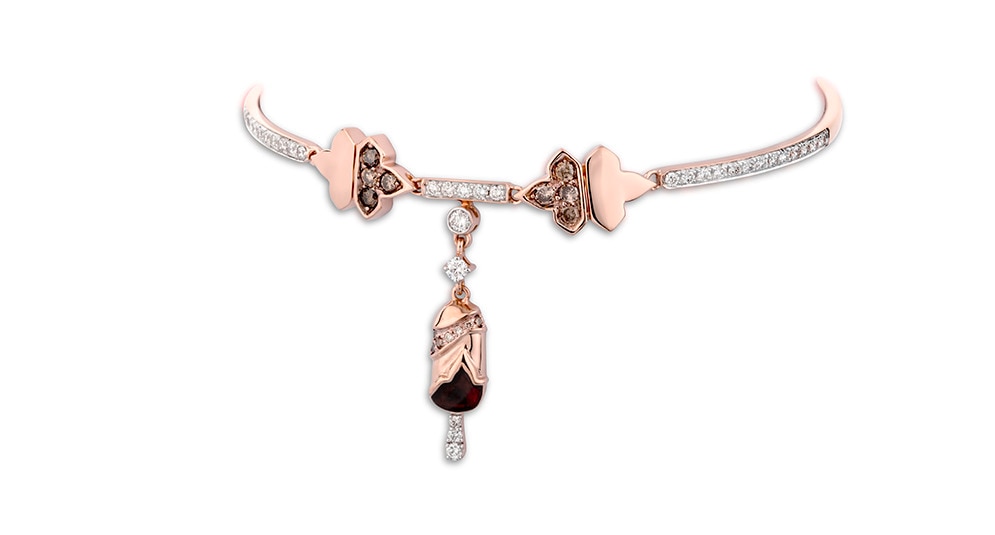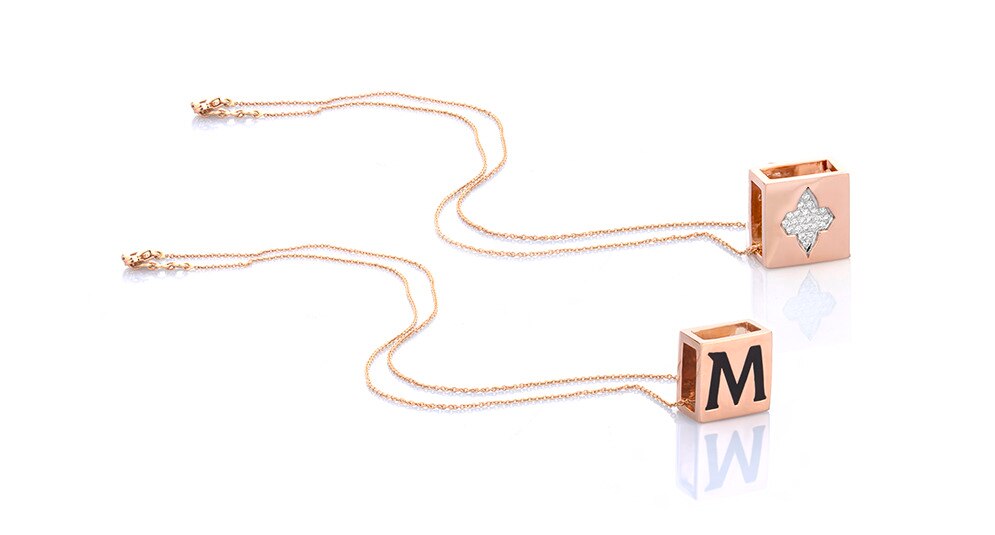 Divine - The Necklace
When the signature monogram of Magnum finds the perfect spot on this contemporary
necklace, it's creativity at its best. On the other hand, Farah Khan's signature motif
studded in stunning white diamonds grabs your attention. A versatile piece of wearable
art, that can adorned from day to night, 'Divine' gives you the liberty to style it in various
ways. PS. You can wear it like a bracelet too.
Let's #TakePleasureSeriously and unleash your playful side.
Tempt - The Earrings
Bold and oh so beautiful, 'Tempt' is the answer to a sumptuous pair of statement
earrings. Set in gold, Farah Khan's signature motif for this collection is an amalgamation
of the inspiration derived from Magnum's chocolate ice cream. Embellished with brown
and white diamonds that represent chocolate chips, it's a treat to one's eyes when you
wear it with indulgence on your mind, and confidence in your aura.
Give in to temptation and let's #TakePleasureSeriously, shall we?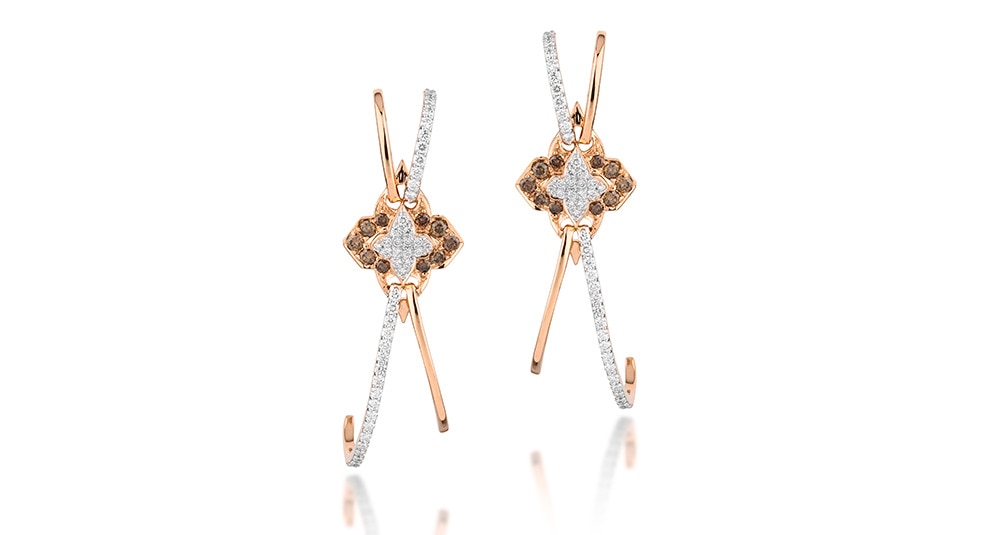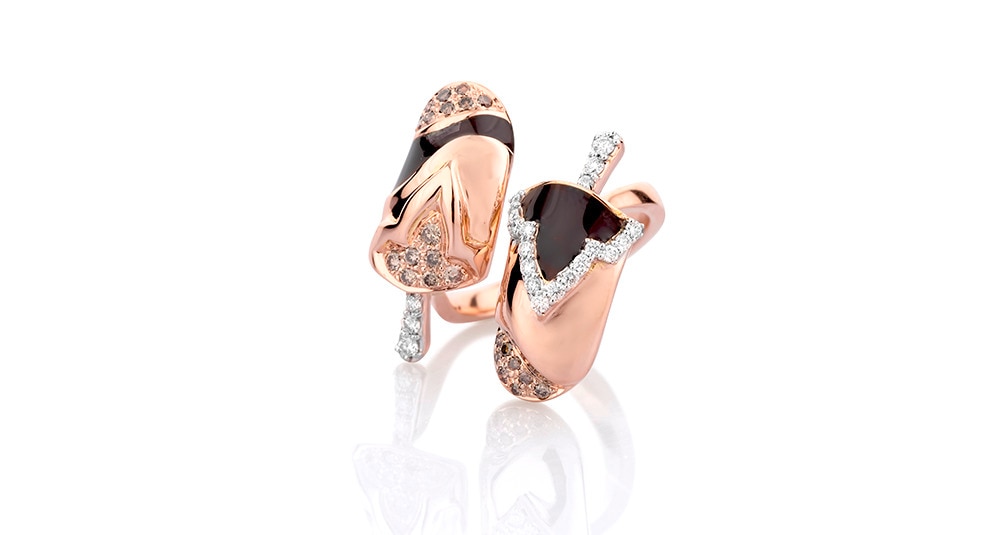 Relish - The Ring
Wearing layers in summer sounds like a disaster, but not when it's on your ring. 'Relish'
is a statement piece in itself that has not one but two mismatched Magnum bars layered to
perfection with intricate outlines of Farah's signature motif and detailing in the form of
white and brown diamonds. Playful yet indulgent, this ring can be a great conversation
starter anywhere you go.
So let's #TakePleasureSeriously and if you like it, then you should put a ring on it.
slide 1
slide 2
slide 3
slide 4
No products are matching your query...