Fashion
The magnum experience, with Pooja Dhingra
This summer, the heat won't be the only thing that would scorch India. Magnum Ice cream is committed to take indulgence and craftsmanship a notch higher with its #TakePleasureSeriously campaign.
The premium ice cream brand has partnered with the patisserie queen, Pooja Dhingra, to craft Limited Edition Magnum pieces that draw inspiration from India's leading fashion icons. This collaboration is based on sophisticated craftsmanship and guilt free indulgence. Magnum will bring to life Pooja's interpretation of her favourite Bollywood divas, which is a consummate mélange of the two worlds.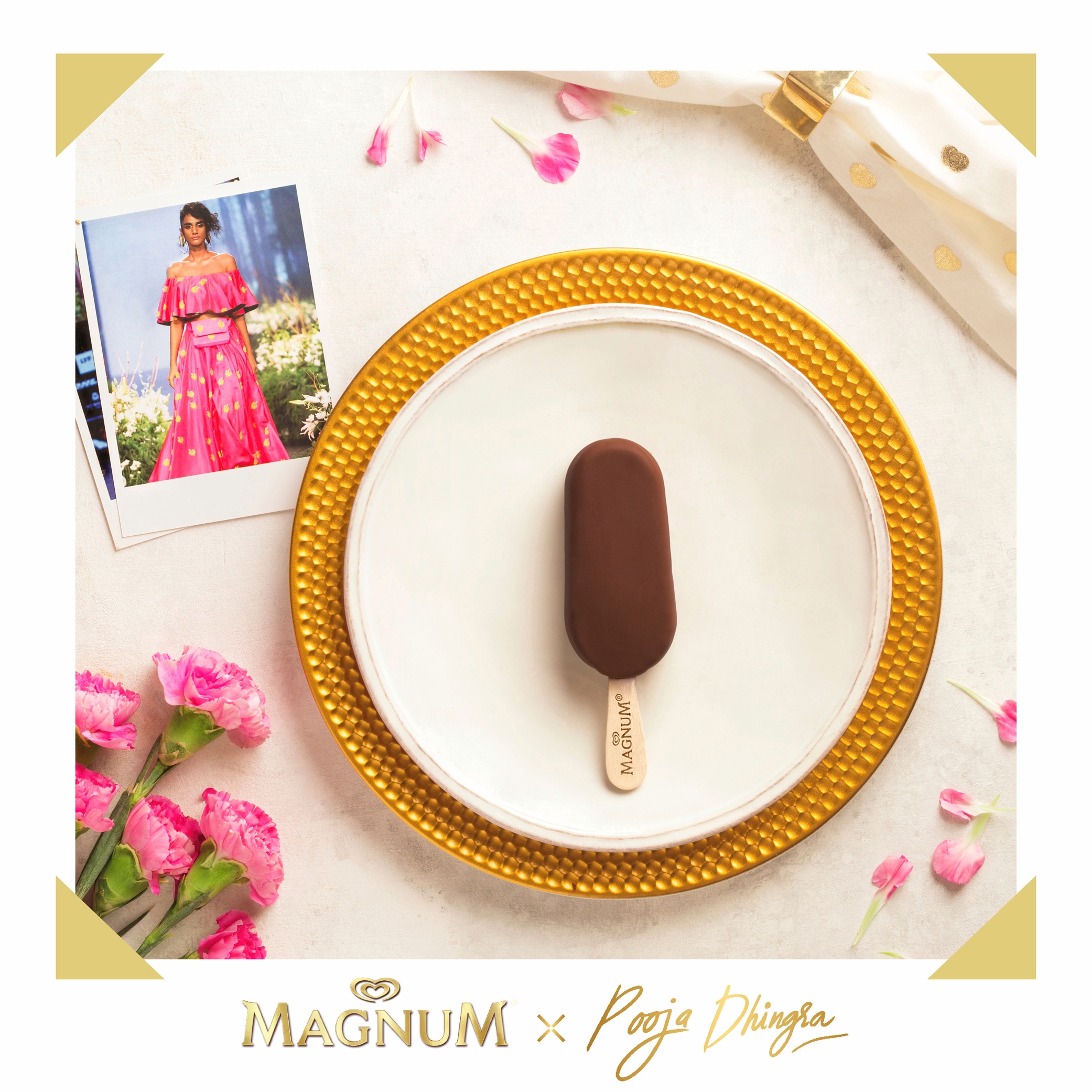 Masaba's pink paradise
Celebrate pleasure that is inspired by the trailblazer of Indian fashion, Masaba Gupta. Reimagined by the queen of all things sweet, Pooja Dhingra along with Magnum has created a handcrafted pink Magnum bar which is complete with a fondant frill and the choicest ingredients from around the world as an ode to superlative craftsmanship. It's about time haute couture meets haute cuisine.
Time to Indulge in this epicurean wonder and immerse in pleasure, that is bold and feminine.
Go On #TakePleasureSeriously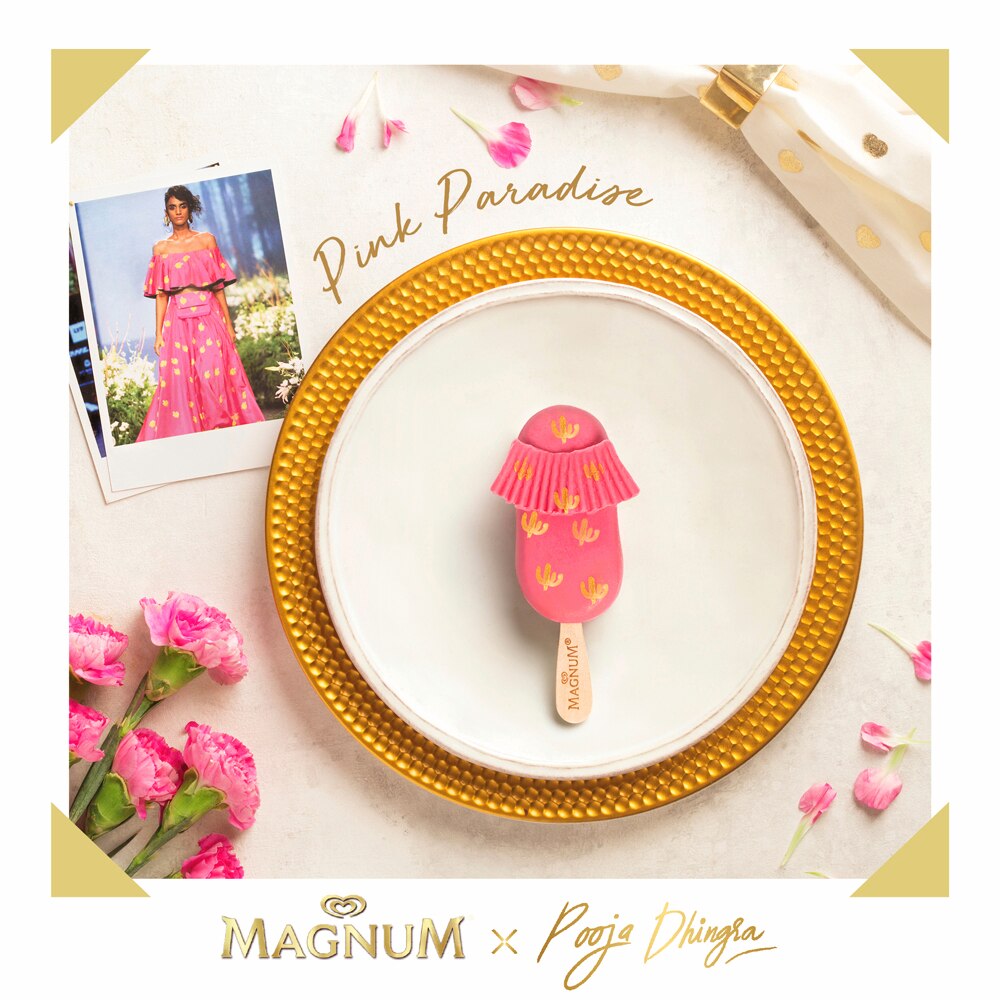 Lisa haydon's Starry galaxy
'Starry Galaxy' is macaron maven Pooja Dhingra's culinary ode to Lisa Haydon's glamazon oomph coming alive on the Magnum canvas!
Inspired by Monisha Jaising's gold-speckled showstopper of a gown sported by Lisa on the fashion week runway, this creation is the definition of craftsmanship meeting decadence! Pooja Dhingra & Magnum have concocted this one of a kind Magnum dessert that's gold-dusted to perfection with cocoa nibs and intricately cut out glimmering stars.
So, for the sake of all things beauty and the joy forever therein, let's #TakePleasureSeriously, shall we?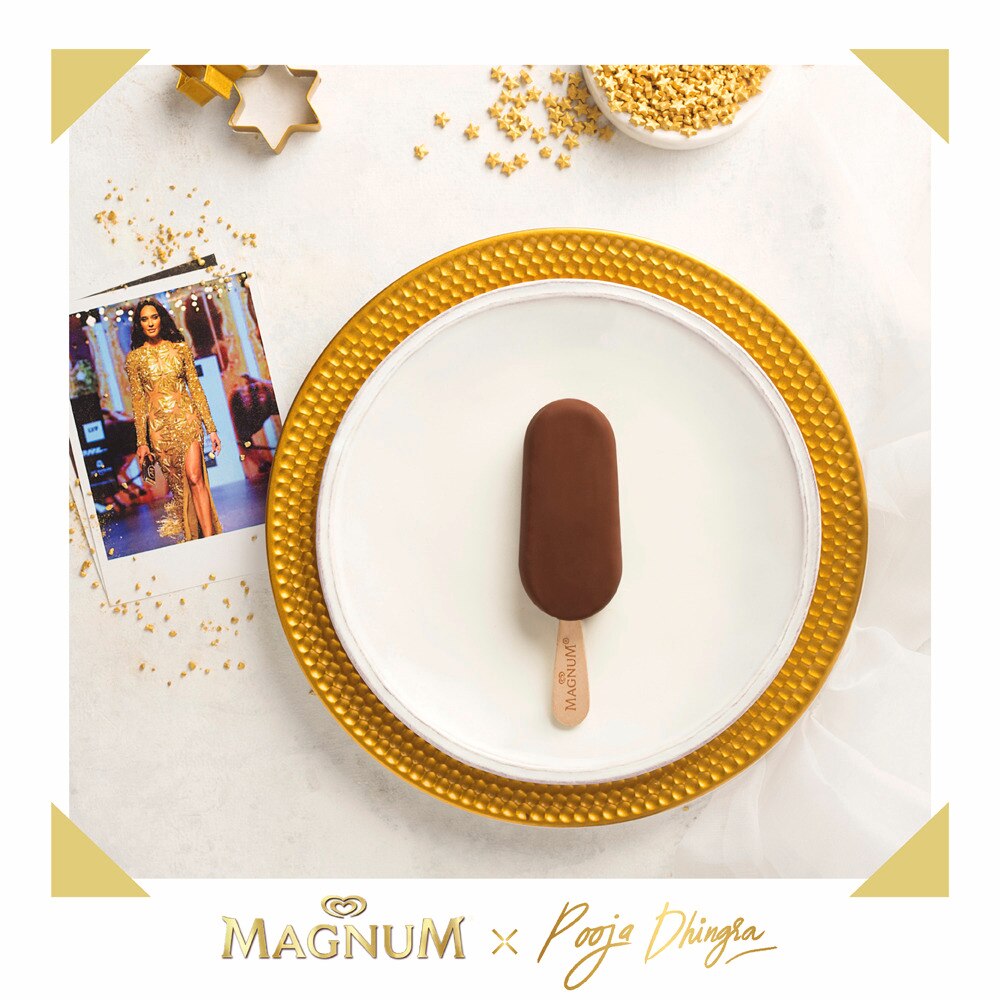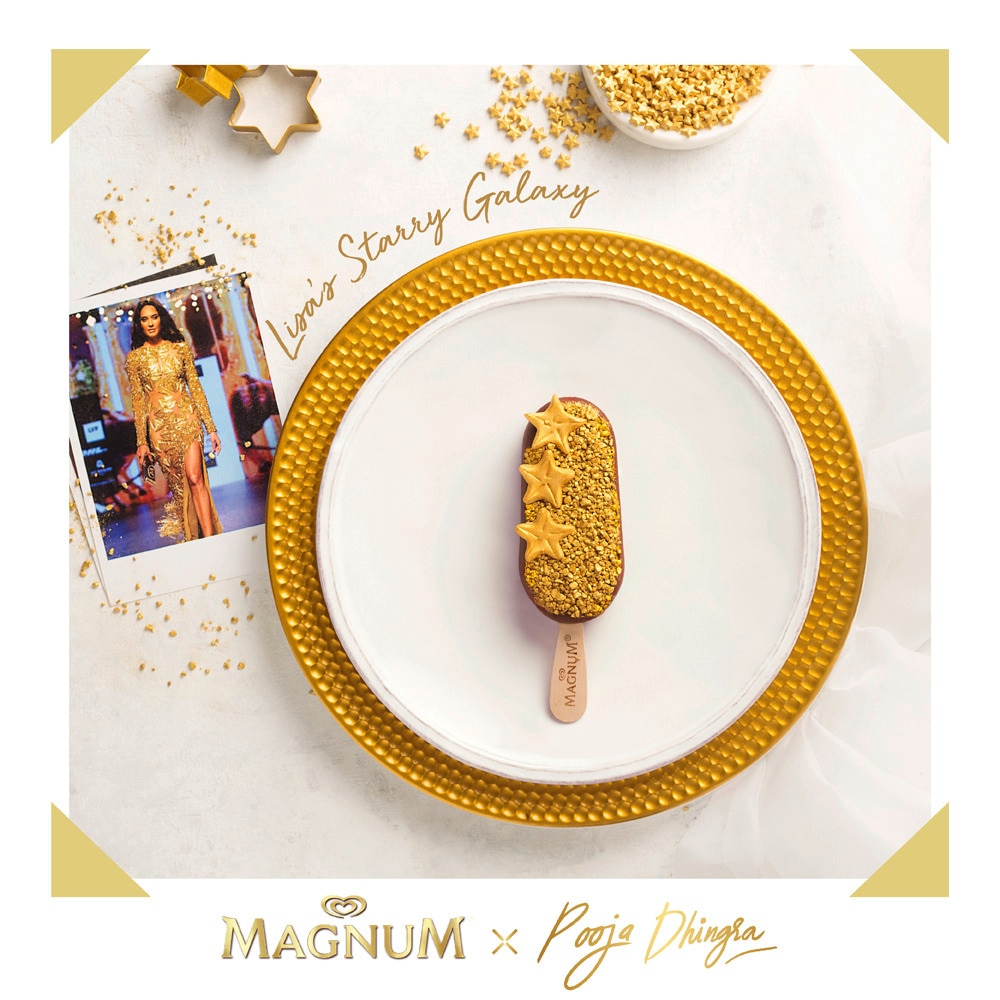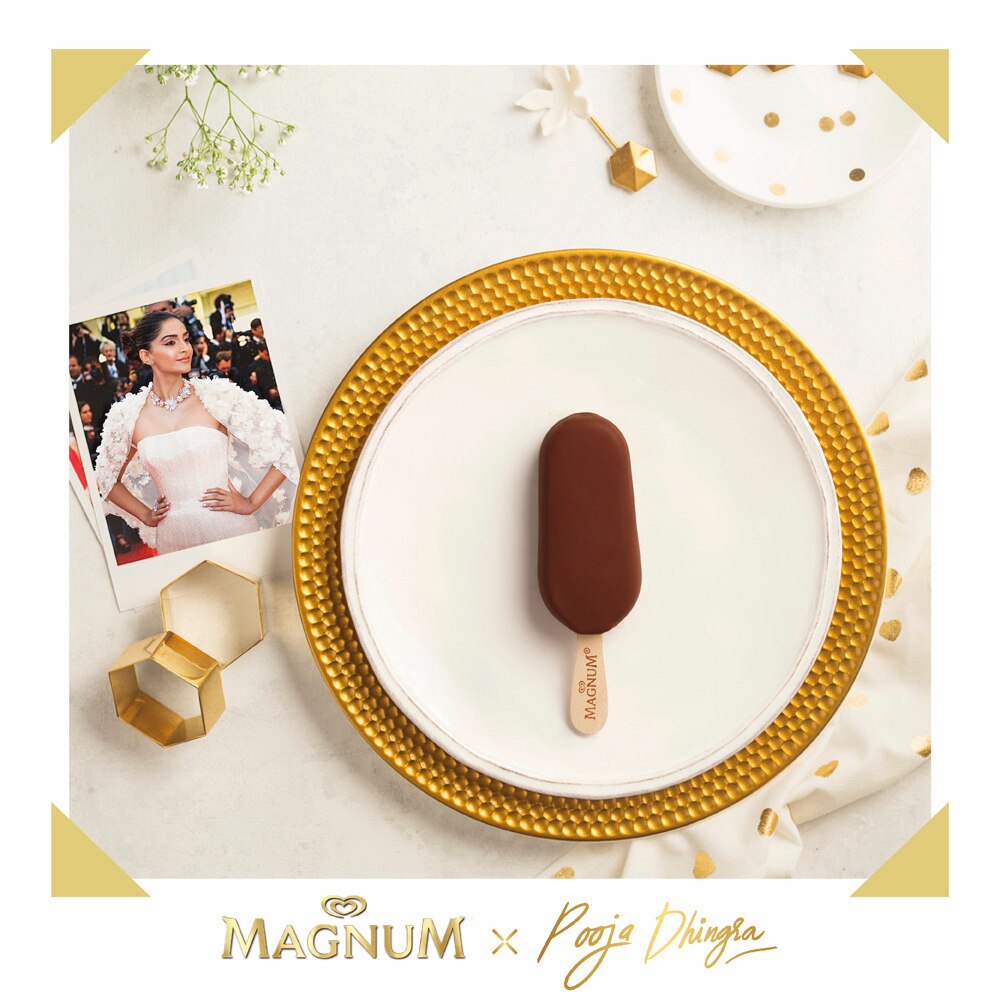 Sonam kapoor's Cannes cascade
'Cannes Cascade' is the delectable confluence of Magnum's decadence, Pooja Dhingra's unique culinary vision & Sonam Kapoor's statuesque elegance.
Inspired by Sonam's statuesque Cannes red carpet look, Pooja has crafted a limited edition Magnum that captures its delicate allure. The creation features delicately crafted fondant flowers, a touch of sparkle dust & delicately placed gold pearls in a beautiful feast for the senses.
So, for the love of all things sweet and beautiful... let's take a bite and #TakePleasureSeriously, shall we?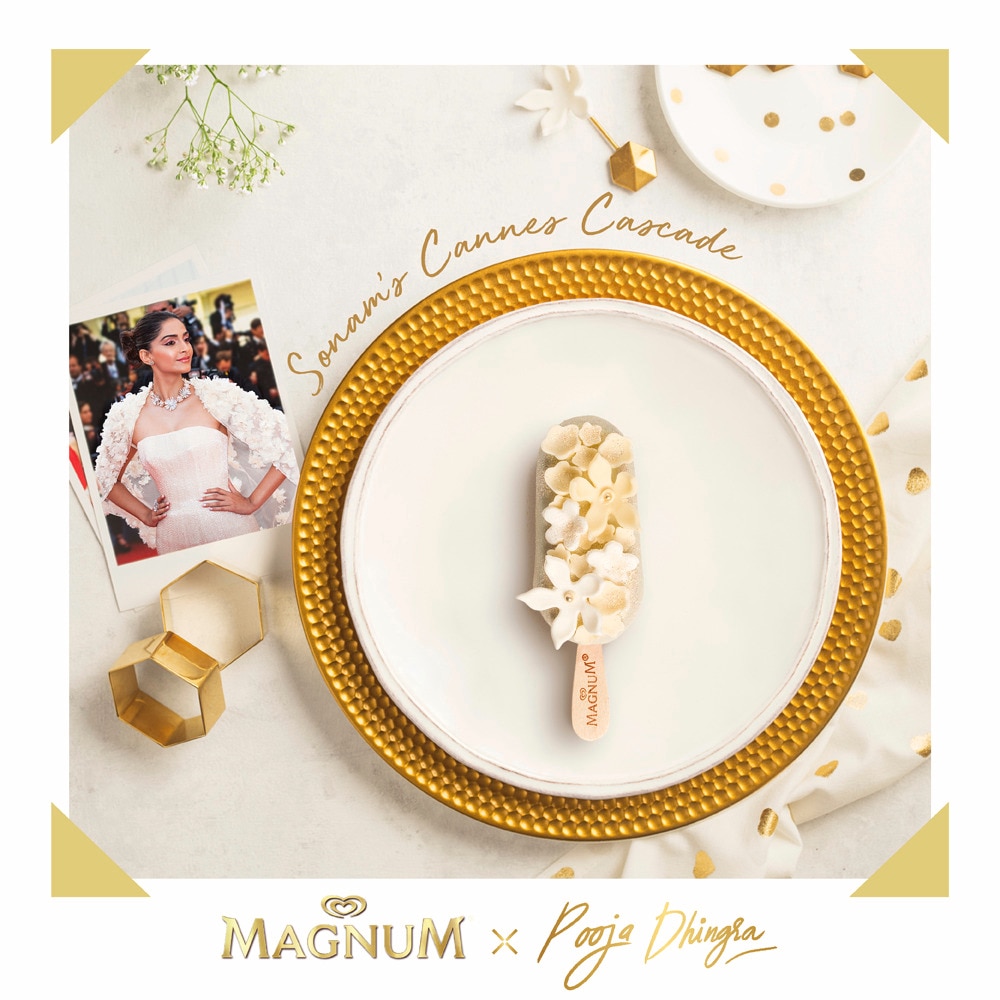 Neha dhupia's Floral favourite
'Floral Favourite' is a stylish masterpiece that exudes Neha Dhupia's bold fashion style. Beautifully reimagined by Pooja Dhingra, it exemplifies Magnum in all its decadent glory.
Inspired by Neha's stunning red carpet look, Pooja has crafted this limited edition Magnum that encapsulates its glamorous finesse. This edible piece of art features floral fondant and fairy-like sparkles that come together to create sheer, indulgent perfection.
So, it's time to bite into an experience to remember... Let's #TakePleasureSeriously, shall we?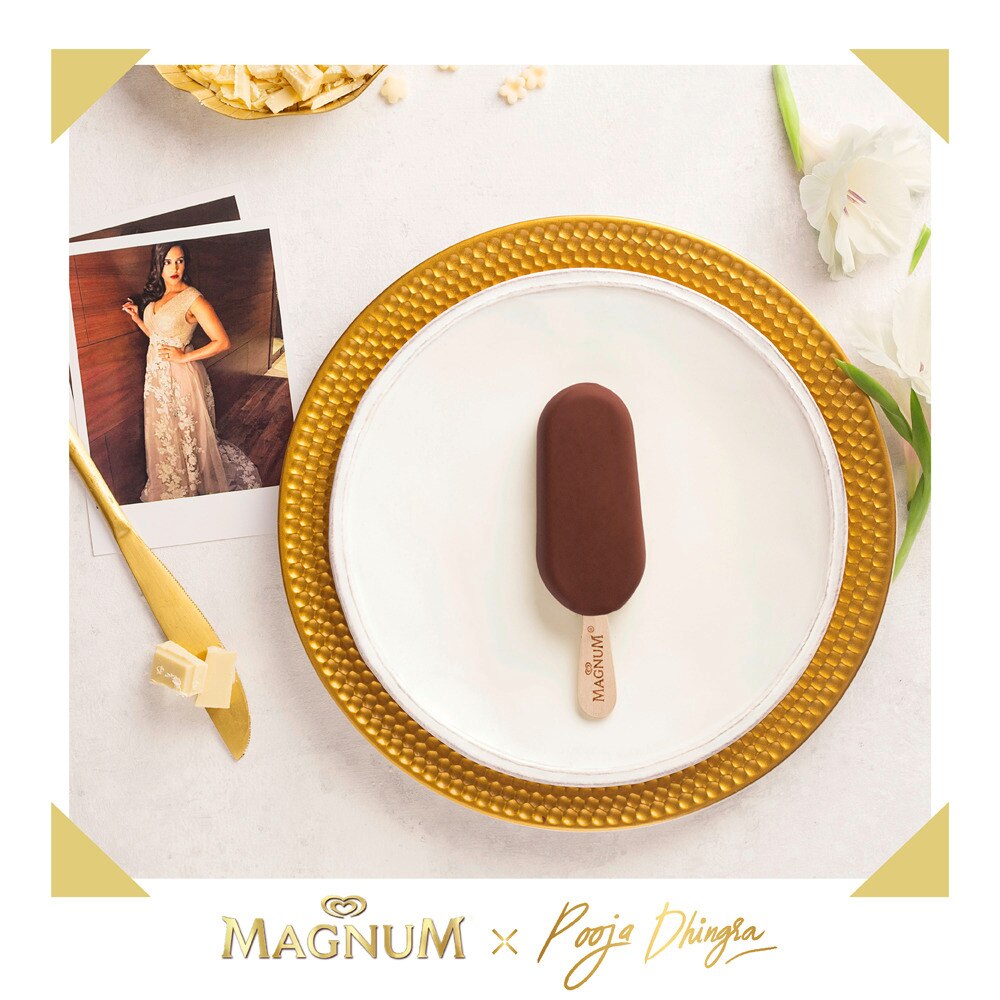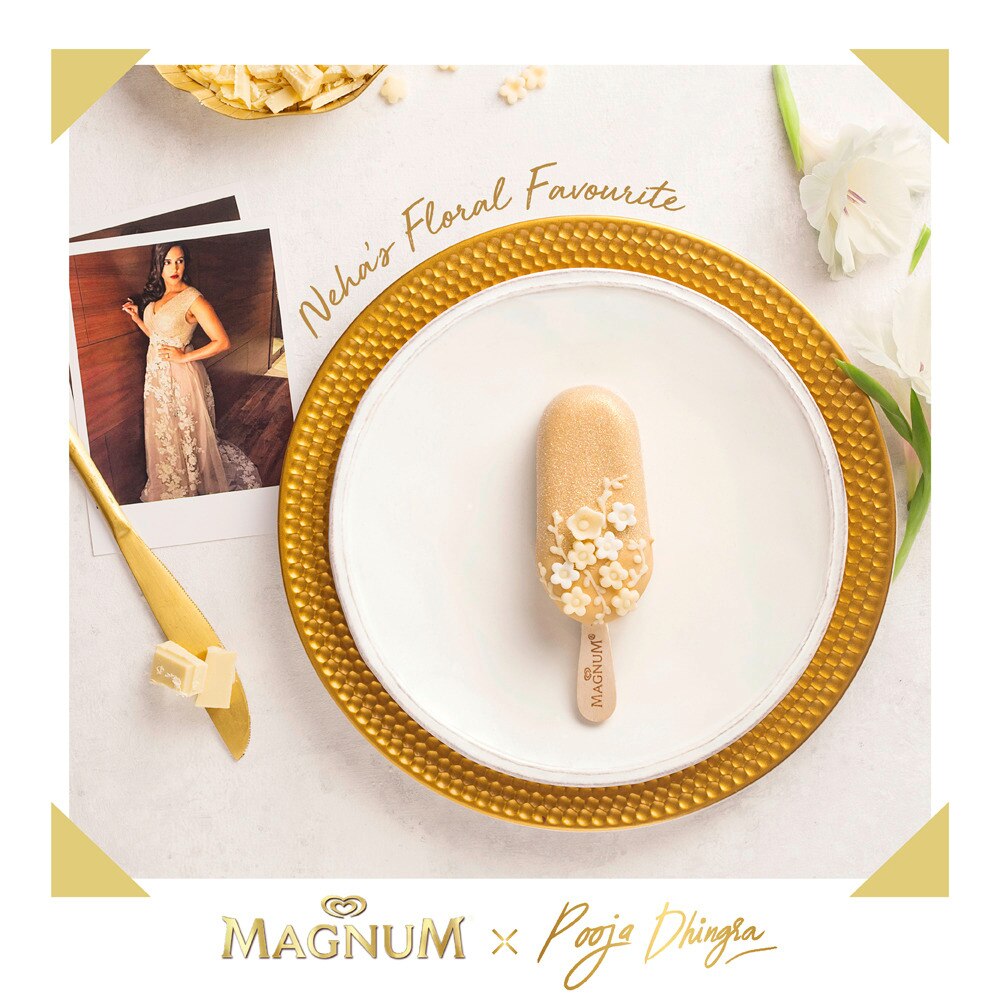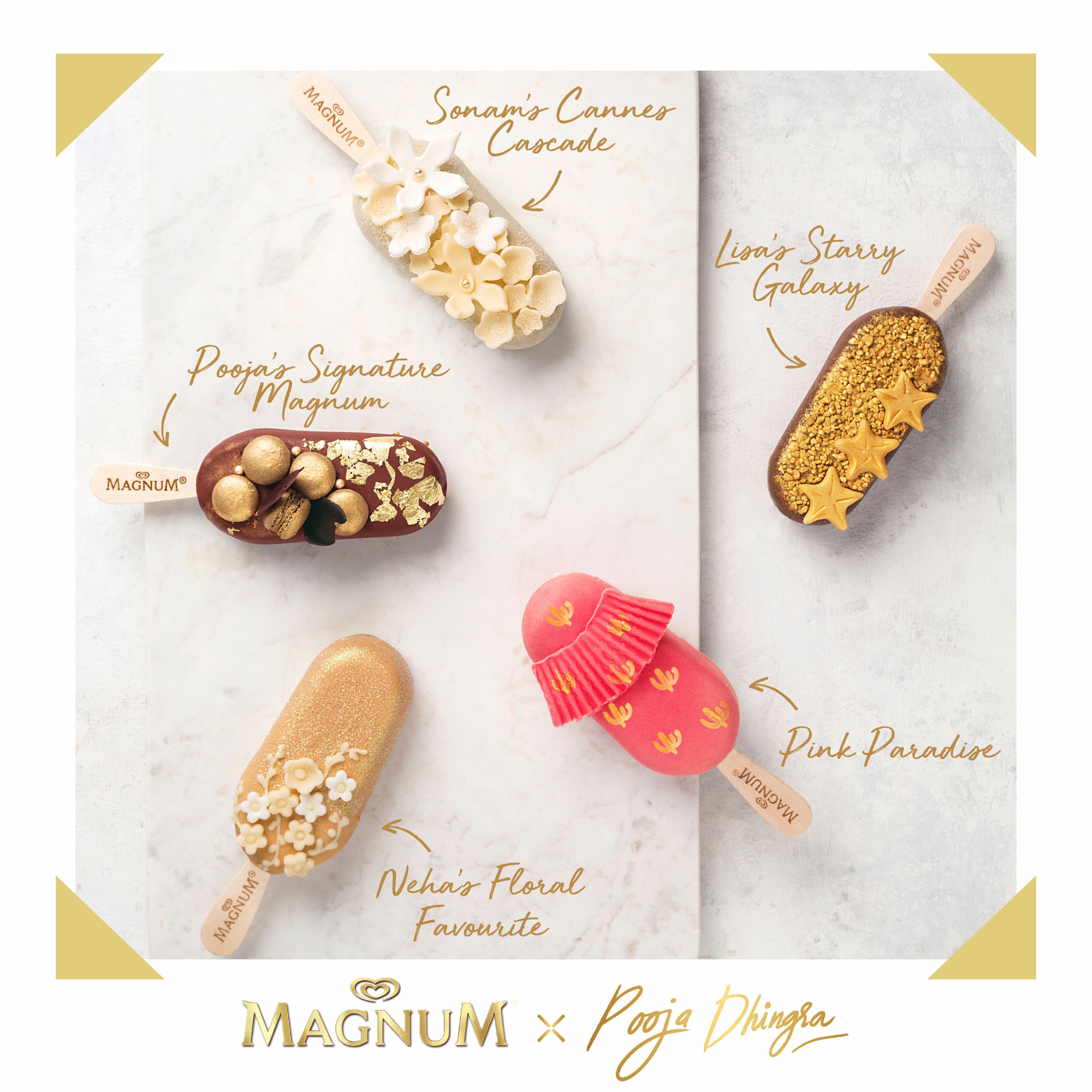 #TAKEPLEASURESERIOUSLY WITH MAGNUM X POOJADHINGRA
MagnumXPoojaDhingra was the perfect blend of haute couture and gourmet coming together to craft super stylish ice cream bars that's now an indulgent reality.
Inspired by India's leading fashion icons, the collection exemplified sophisticated craftsmanship and was Pooja's way of showcasing her work of art. These limited-edition Magnums weren't just a stunning visual treat, but also indulgent in every bite.
From Pooja's Signature Magnum to Sonam's Cannes Cascade, Masaba's Pink Paradise, Lisa Haydon's Starry Galaxy and Neha Dhupia's Floral Favourite, the #TakePleasureSeriously campaign was nothing less than a match made in sweet heaven.
slide 1
slide 2
slide 3
slide 4