Magnum Vegan Almond & Apple Dessert
Prep time

30 mins

Serves

4 people
Indulge your dinner guests with this decadent vegan dessert: velvety vegan ice cream encased in our signature chocolate shell. Bittersweet caramelised apples and crunchy almond flakes add an extra layer of pleasure. There will be nothing left on the plate but the ice cream sticks.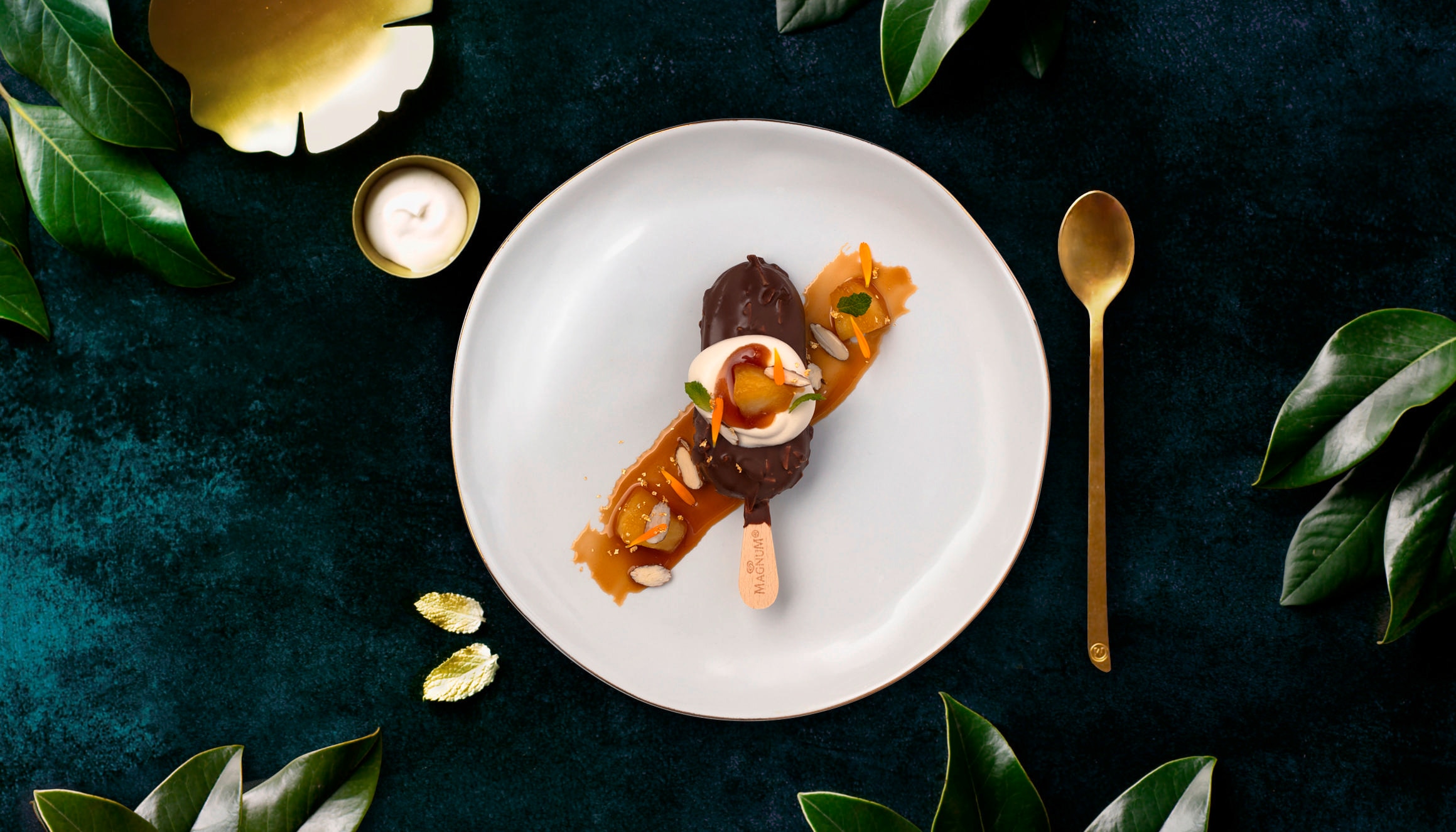 Ingredients
---
6 tablespoons vegan caramel sauce

Almond flakes

Mint leaves (optional)

Orange flower petals (optional)
For the caramelised apple
1 Elstar apple

50 g Cane sugar (alternative: regular sugar)

50 ml Water
For the caramel mousse
1 Elstar apple

4 Tablespoons vegan caramel sauce

100 ml Vegan cream alternative suitable for desserts
Directions
---
Peel the apple, remove the core and dice into chunks.

Combine the sugar and water in a pan and boil until the mixture starts to caramelise.

Add the apple chunks and turn to a low heat.

Cook until soft and light brown in colour, tossing occasionally. Whip the vegan cream into soft peaks.

Add 4 tablespoons of the vegan caramel sauce into the cream and mix gently to form the caramel mousse.
Plating - To be served immediately
---
Place a tablespoon of caramel sauce a couple of inches from the edge of each plate. With a spoon or a palette knife, spread the sauce across the centre of the plate in a straight line.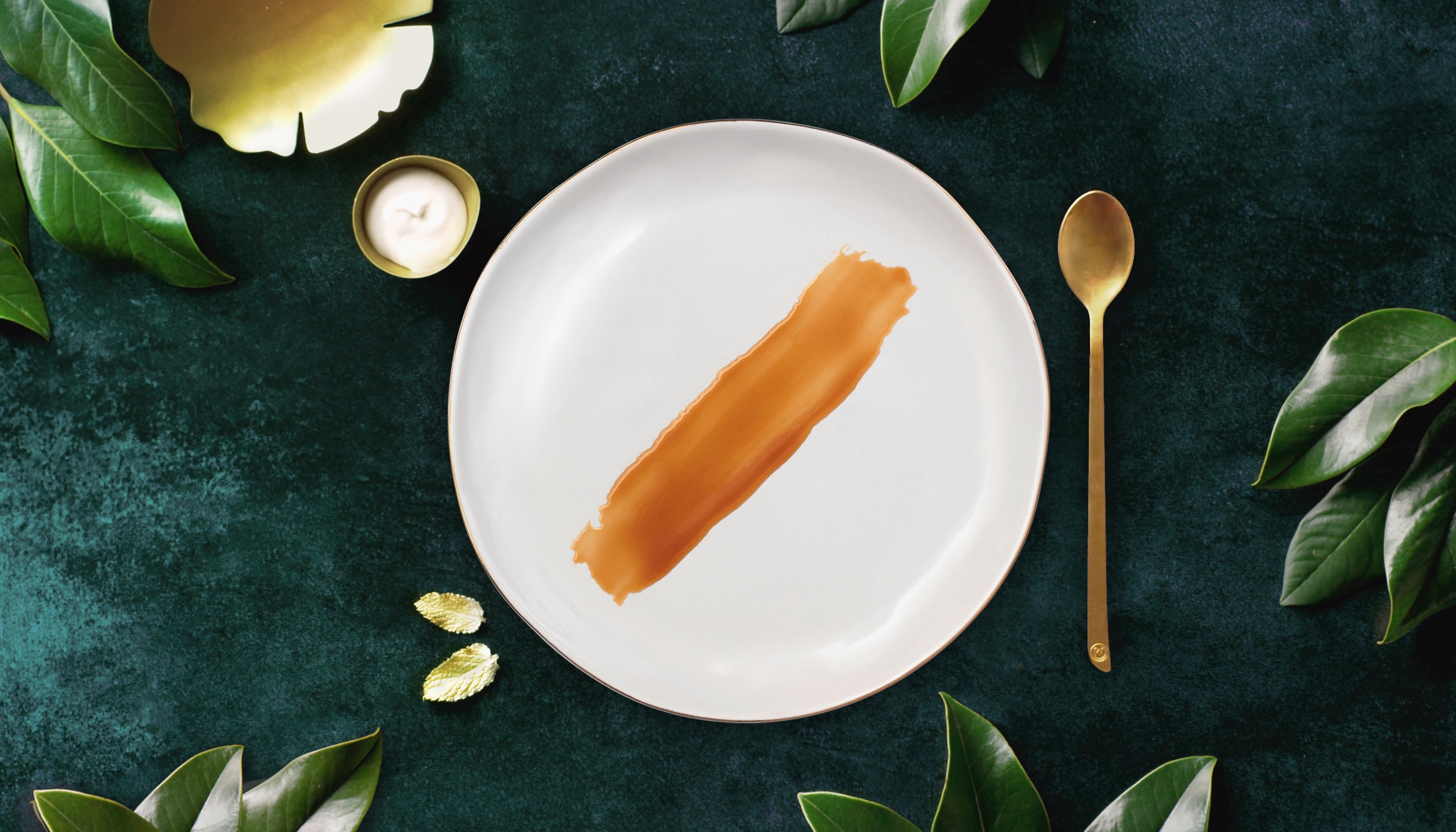 Take the Magnum Vegan Almond ice creams from the freezer and place one at the centre of each plate.
Generously spoon the caramel mousse on top of the Magnum.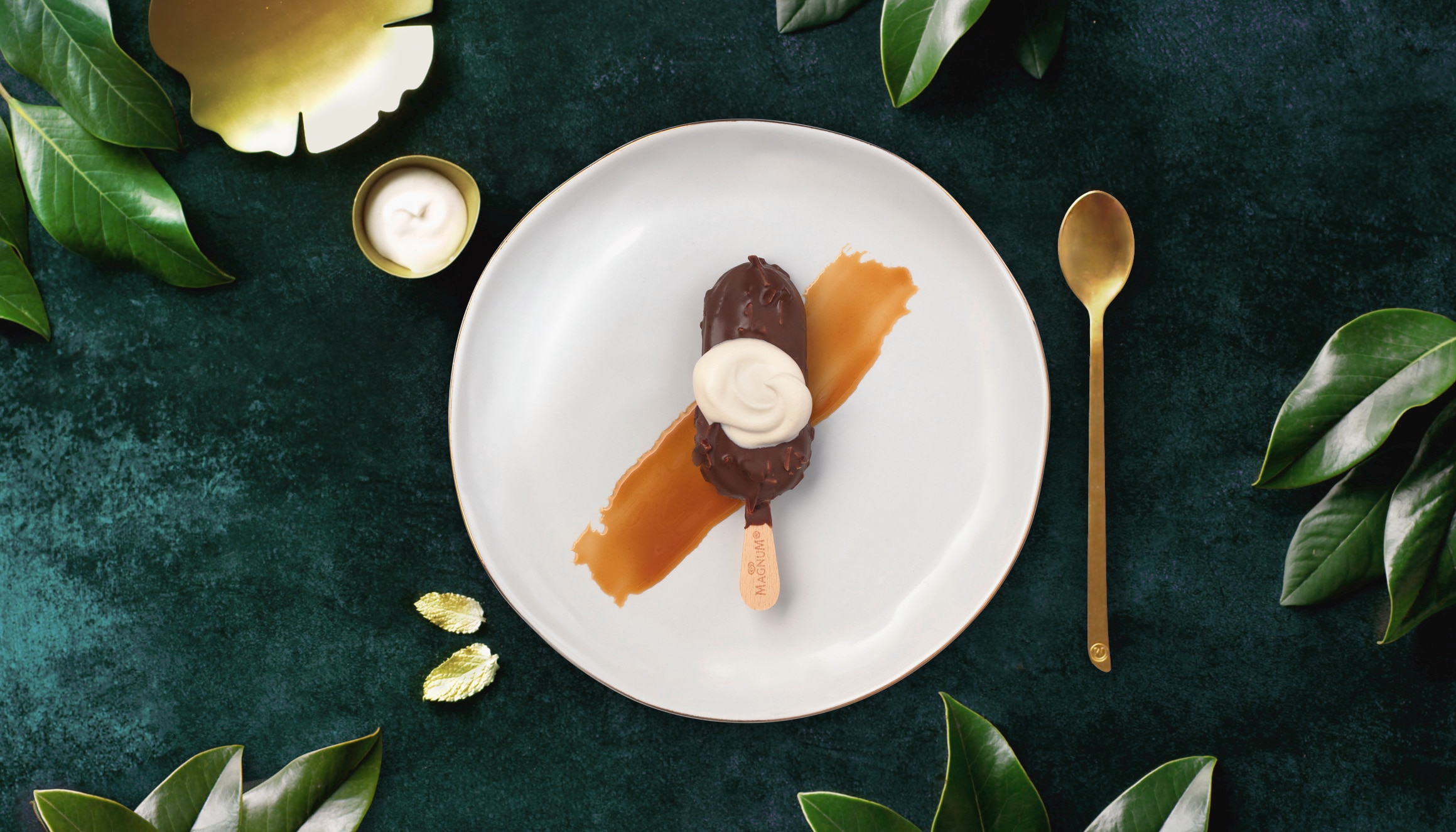 Place the caramelized apple chunks on the caramel mousse either side of the Magnum and drizzle caramel sauce on top.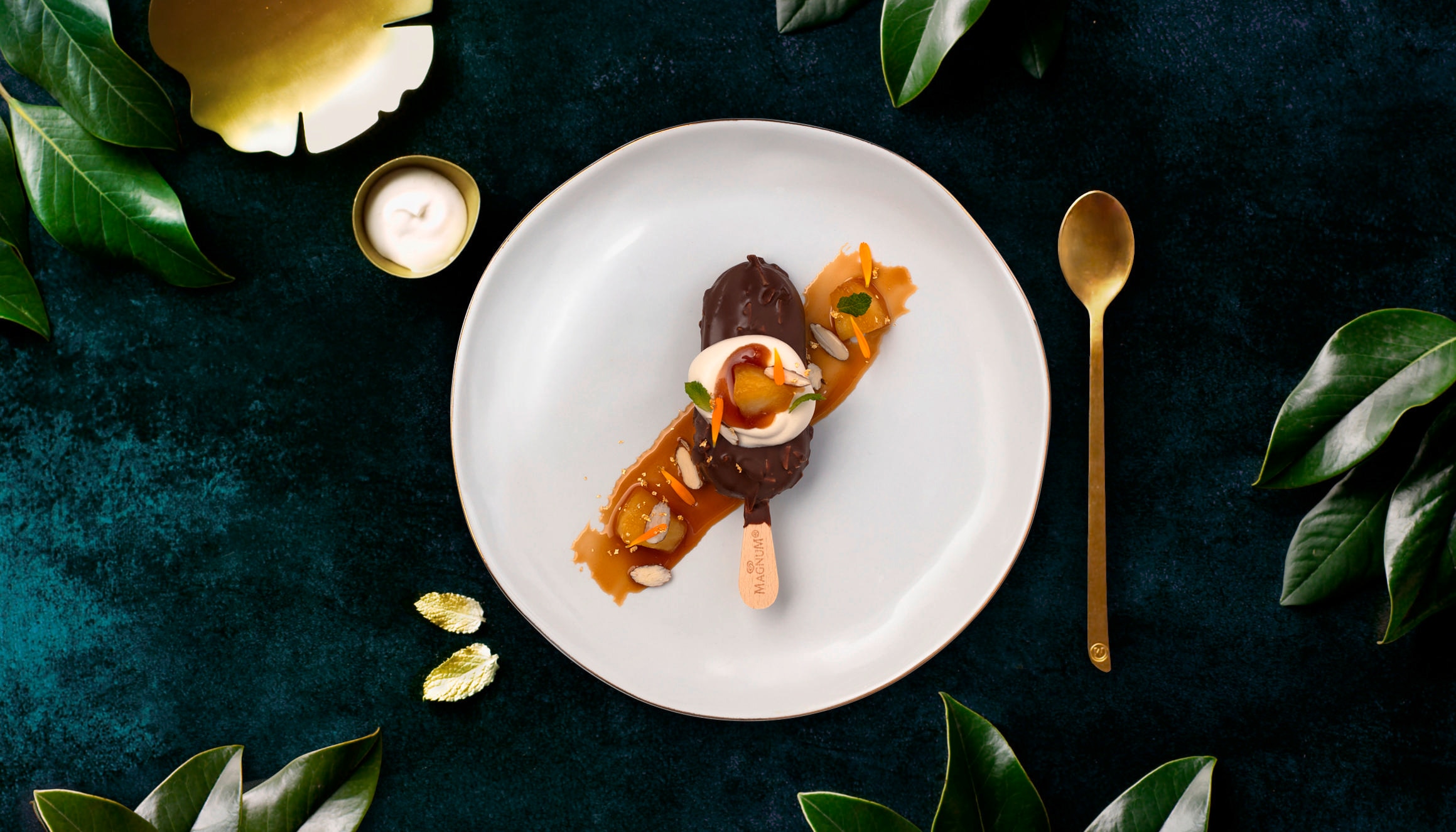 Velvety smooth vanilla ice cream covered in cracking Magnum milk chocolate and almond pieces
Other recipes you might like
slide 1
slide 2
slide 3
slide 4
slide 5
slide 6