Kylie Minogue X Peggy Gou

Cannes 2022
At Cannes Film Festival, 2022, on the 19th of May, legendary pop icon Kylie Minogue and South Korean dance music producer Peggy Gou launched their exclusive collaboration for Magnum's Classics Can Be Remixed campaign, kick-starting Magnum's highly anticipated return to La Croisette and celebrating the #ClassicsRemixed campaign.
The afternoon kicked off with a live Q&A, where Kylie and Peggy wowed the crowd with stories of their pleasure-packed lives, took us behind the scenes of the #ClassicsRemixed campaign and unveiled their highly anticipated remixed track, 'Can't Get You Out of My Head (Peggy Gou's Midnight Remix)'.
The audience were also treated to behind-the-scenes footage of Peggy Gou on set at the recording of the music video in Seoul, giving them a never-seen-before glimpse into the exclusive collaboration.
Following the live Q&A, Kylie and Peggy took to the world-famous Magnum Dipping Bar which for the first time featured an all-new Spray Bar experience, where they created their own distinctive Magnum ice creams.
The pleasure extended long into the evening as Magnum hosted a playful and uninhibited party which saw the likes of UK presenter and BBC Radio 1 broadcaster Clara Amfo, chart-topper and TikTok star Cat Burns and actress and model Fancy Alexxanderson out in force in the party's 'Classics Remixed' dress code. Guests danced the night away to beats from this year's iconic ambassador and dance music icon Peggy Gou, who headlined the evening with a 90-minute set, before being joined on stage by Kylie during a decadent confetti finale.
Guests also enjoyed unforgettable performances from local artists including Dorion, MC Solaar feat. Crystal Murray and Alex (Polo and Pan) x Kungs, as well an exclusive session at Magnum's iconic Dipping Bar and new Spray Bar experience.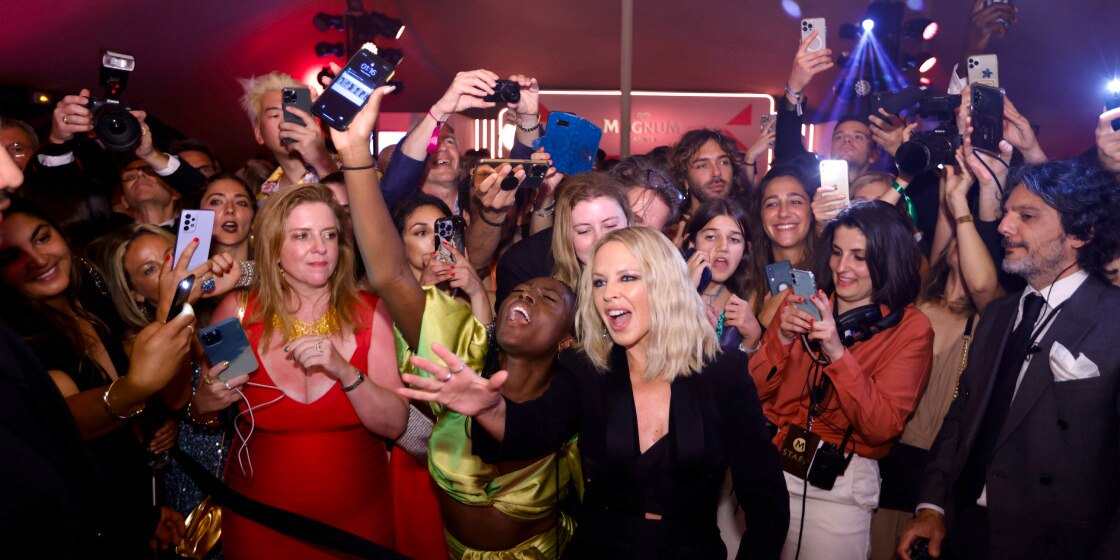 Kylie said:
It's been so much fun to have one of my classics from the early 2000's remixed 21 years later by the incredible Peggy Gou!! I cannot believe the day has come to share this remix with the world! Peggy is not only amazing, but adorable too!
Peggy Gou said:
Working with Magnum and a queen like Kylie to bring back this iconic classic has been so exciting! I can't believe we are launching the music video today and that the remix is live for you to all listen to now. It's been such a fun experience and I cannot wait for you to all hear the remix!
slide 1
slide 2
slide 3
slide 4