Campaign
MAGNUM VEGAN
Plant based indulgence
Discover Magnum's iconic plant based Ice Cream. Click on the numbers on the image to find out more.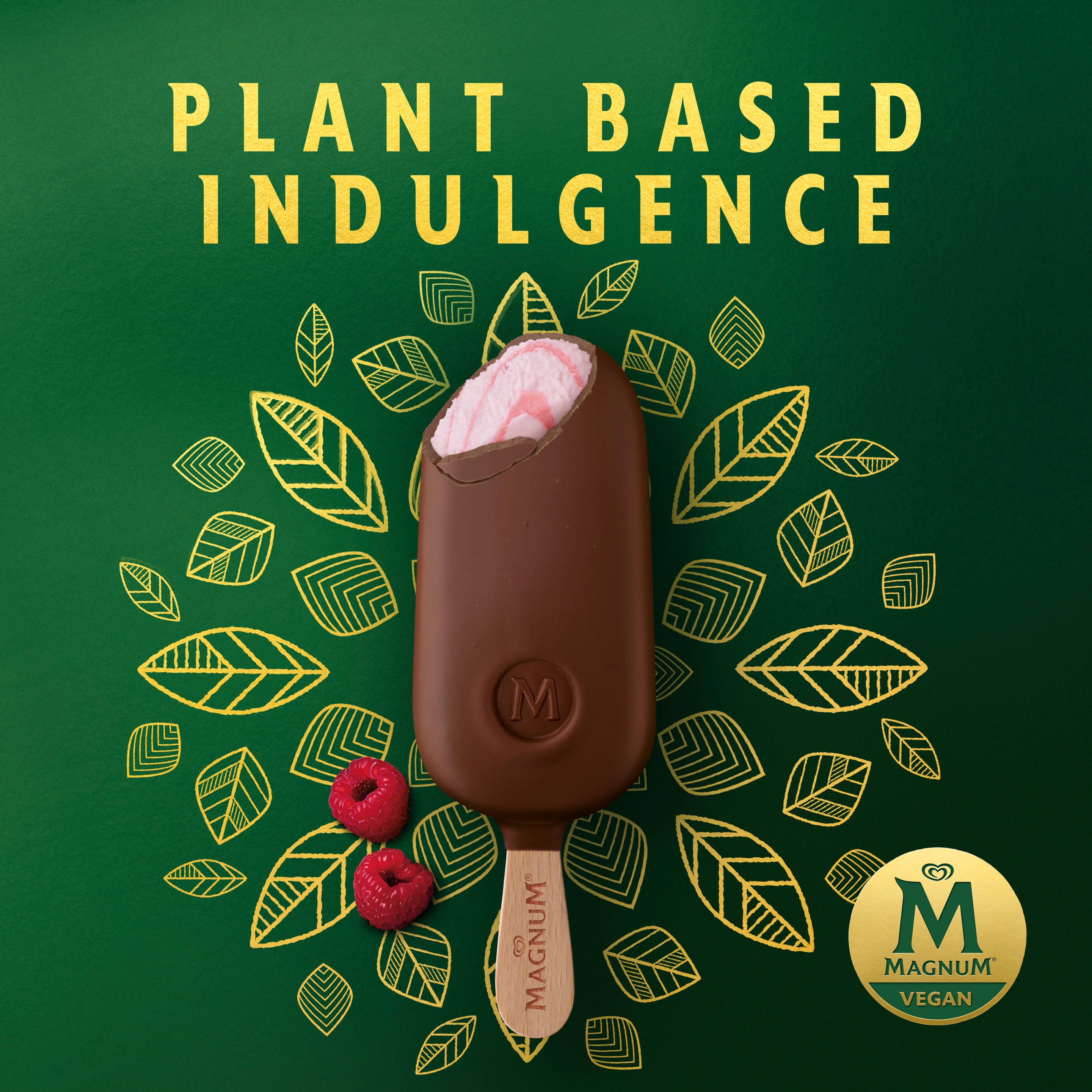 New Magnum Vegan Raspberry Swirl
Magnum Vegan Raspberry Swirl provides a velvety raspberry ice cream experience with delicious swirls of tangy raspberry sauce, dipped in Magnum's signature cracking Vegan chocolate.
​
So, whether you're taking on a Veganuary challenge, a resolution revolution, or simply want to indulge in plant-based pleasure this January, Magnum believes you should be able to indulge without having to compromise on quality or taste to an unapologetically indulgent, 100% plant-based ice-cream experience.
Give into pleasure, without giving up this Veganuary
The Vegan Emergency Kit, to help you keep your Vegan resolutions this Veganuary. When willpower is low, there's an unapologetically indulgent ice cream experience available to keep you on track.​
Give into pleasure, without giving up this Veganuary.​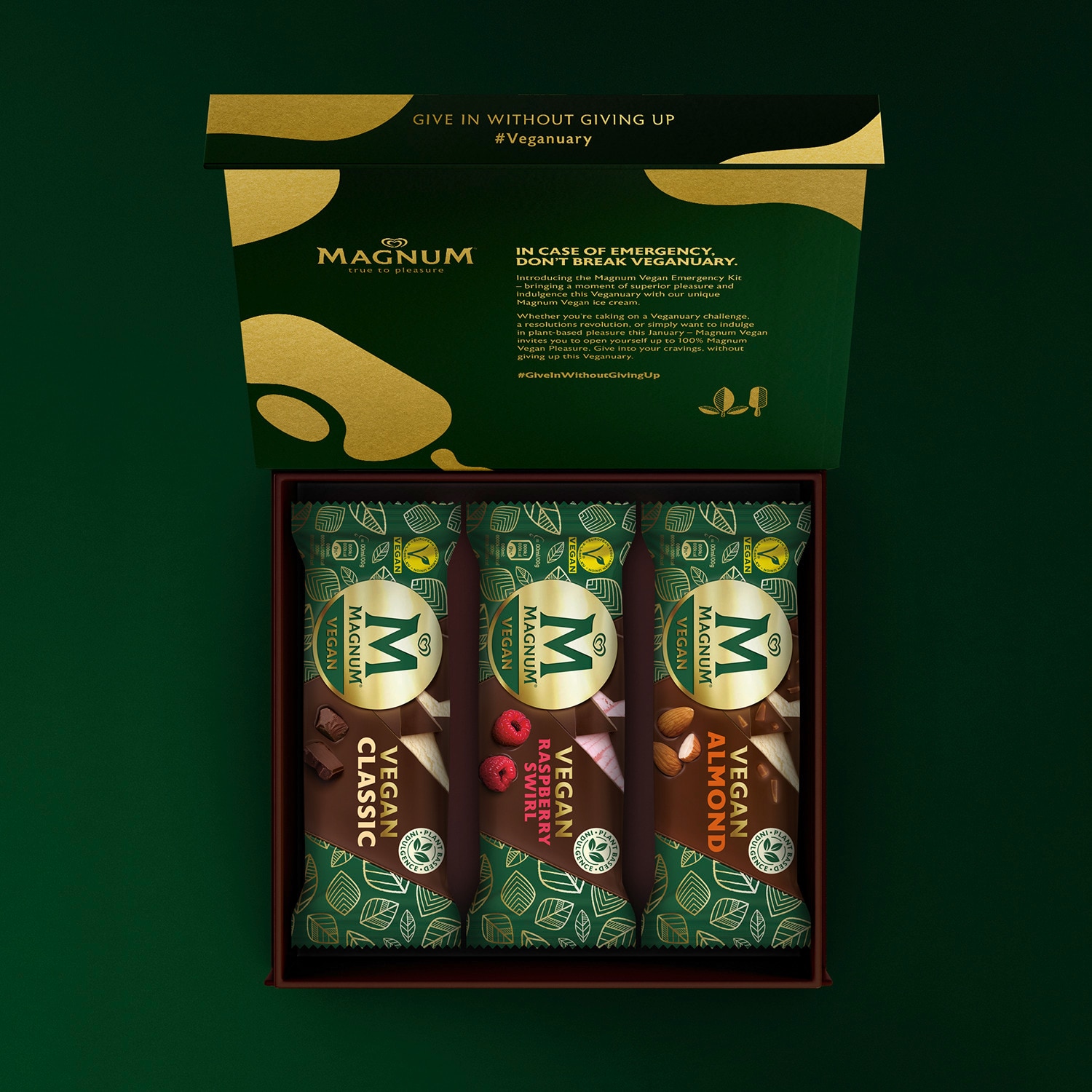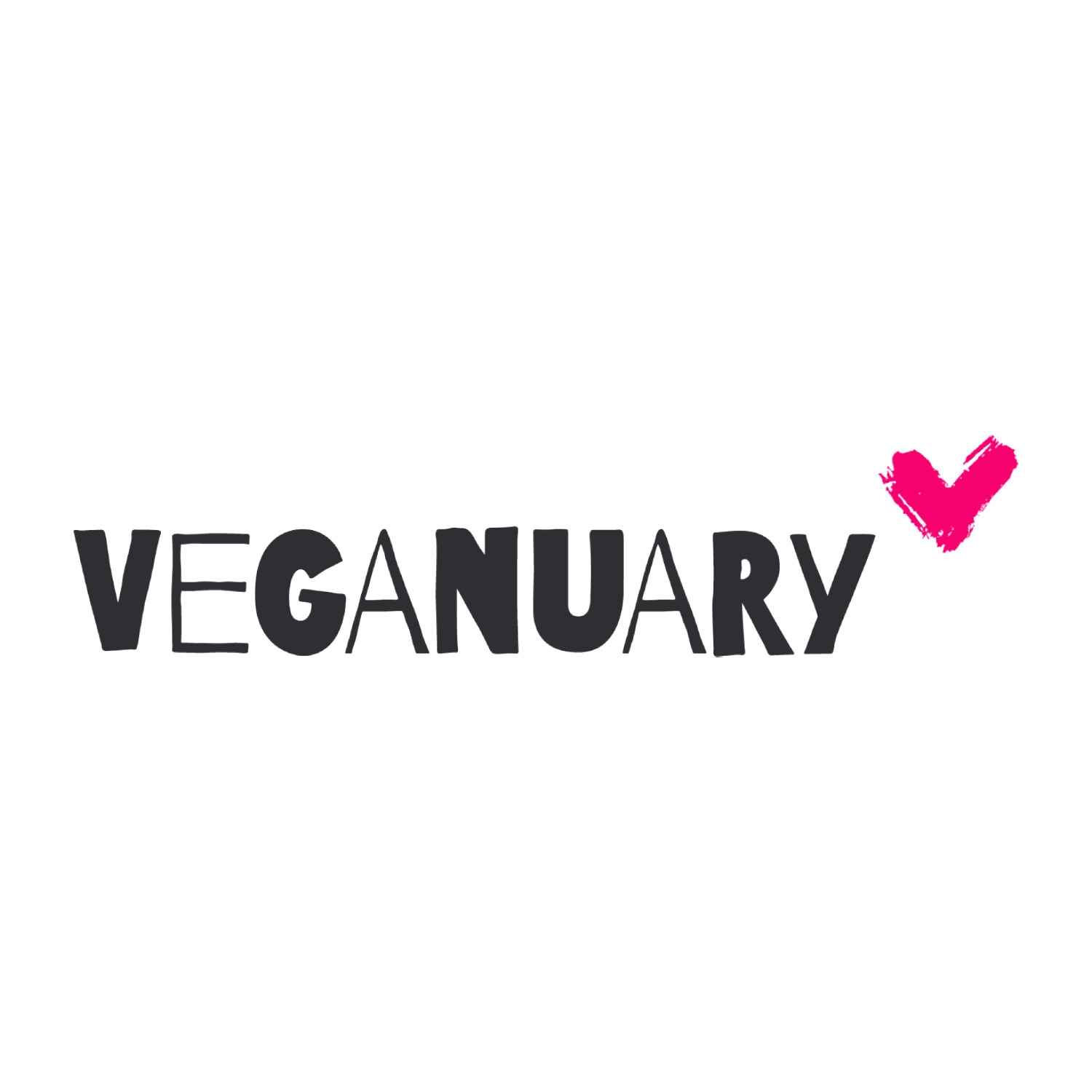 Thinking of going Vegan?
VEGANUARY is here to help.

Veganuary inspires people all over the world to try vegan during January and beyond. More people are taking part every year. Will you join them?
Select your vegan indulgence
slide 1
slide 2
slide 3
slide 4
slide 5
Our vegan recipes you can try at home
More on Sustainability
Discover the latest steps we've taken towards a more sustainable future.
slide 1
slide 2
slide 3
slide 4
slide 5
slide 6