JVKE ft. The Sun
CANNES 2023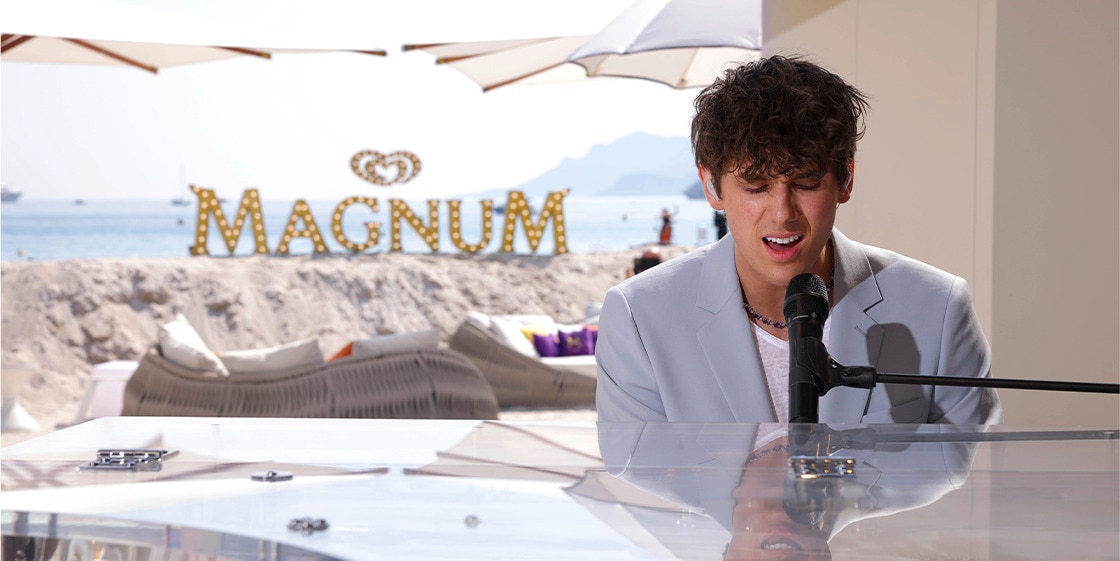 On the 22nd of May at Cannes Film Festival, Billboard Hot 100 chart-topping artist, JVKE debuted an all-new version of 'Golden Hour' using sounds from the sun, courtesy of NASA data, to kickstart Magnum's #PleasureIsAlwaysOn campaign and its new summer flavour innovations, Magnum Double Sunlover and Magnum Double Starchaser.
For the first time ever, Pleasure Seekers soaked up an awe-inspiring live performance of JVKE's 'Golden Hour' ft. The Sun at Magnum's iconic beach in Cannes which was also live streamed on TikTok. The out-of-this-world celebrations continued with a TikTok dance challenge kick started by JVKE himself, who invited fans and followers to join the celebrations and channel their inner Sunlover and Starchaser.
JVKE said:
Future tracks could include Bruno Mars featuring Mars and Frank Ocean featuring the ocean.
#PleasureIsAlwaysOn in Cannes
We celebrated the out-of-this-world taste sensation of our limited edition Starchaser and Sunlover ice creams at Magnum's iconic beach in Cannes.