Fashion
Magnum x Iris Apfel
Two timeless icons united at last
This year Magnum celebrates pleasure with our #NeverStopPlaying campaign, which is all about being true to your pleasure – whatever it is. When you feel liberated and fearless you let go and indulge in the things you truly love, without worrying about who is judging you.

No one embodies that spirit of playfulness better than Magnum's latest collaborator: 97 years old fashion icon, businesswoman and modern-day muse, Iris Apfel. This is a woman who is never afraid to break the rules.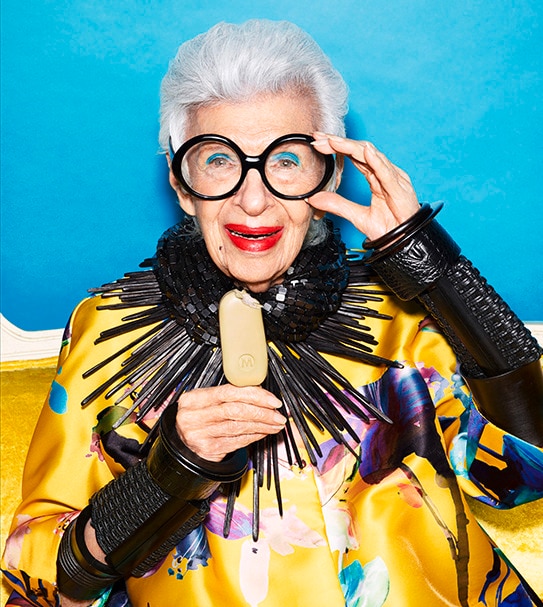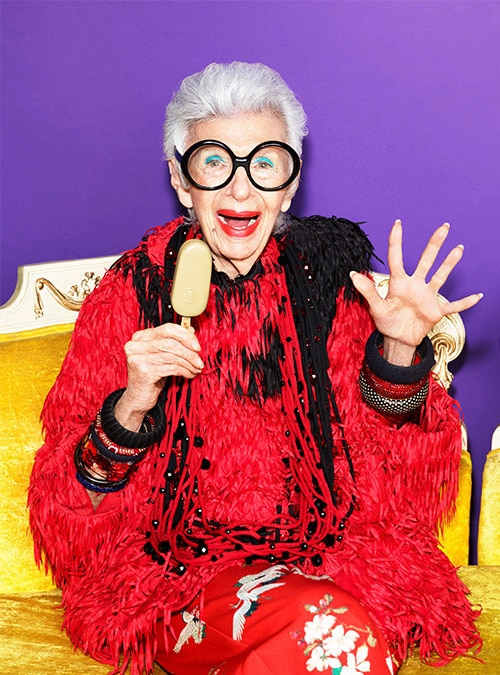 Iris has seen it all and done it all, but she's not living in the past. For her, every day is a fresh joy. She infuses every moment with her fearlessness, her sharp wit and her signature style.

As Iris says: "I have always lived my life like no-one's watching. What a waste to live in fear of judgement. Go for it, I say! I was excited to collaborate with Magnum to bring this attitude to life and inspire others to do the same. I hope when people see it, they feel empowered to be a little more light-hearted and playful, I know I will continue to do so!"

Iconic fashion photographers Mert Alas and Marcus Piggott, captured Iris' hallmark vibrant colour and playful, fearless spirit in a number of bold images in glamorous Miami. The campaign also sees Iris take her turn to star in a film. Directed by Martin Werner, Iris shows us how she has pursued pleasure throughout her fascinating life.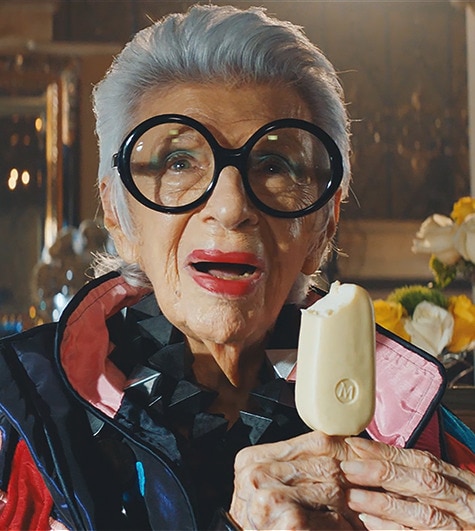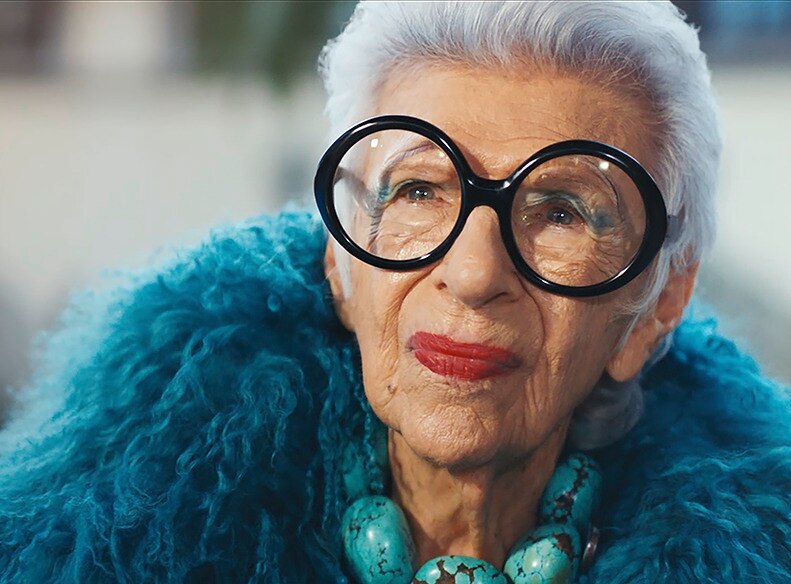 On 16th May, Magnum will be joined by Iris and other special guests at its home on La Croisette during the Cannes Film Festival for the sixth year running. To celebrate and inspire the pursuit of fearless pleasure, Iris will lead a panel discussion to talk about the campaign and what inspires her, as well as indulging at the famous Magnum Dipping bar, creating her own bespoke Magnum ice cream design.

In the evening, Magnum will host a star-studded party with a number of special guests. Kiddy Smile and other special guests will bring the entertainment with an exciting new act. Stay tuned to find out more.
slide 1
slide 2
slide 3
slide 4
slide 5
slide 6