Shawna X (@shawnax) is an independent artist and creative based in New York, known for her vibrant, visceral and graphical image-making across digital, spatial and motion mediums.
Shawna's art for Magnum depicts taste and was created by envisioning the effect on our tastebuds when we taste something we enjoy, transporting us to a world of heady and pleasurable indulgence.
XXL Towel
Magnum's XXL Beach Towels measure 2x2m and are made of 100% Cotton.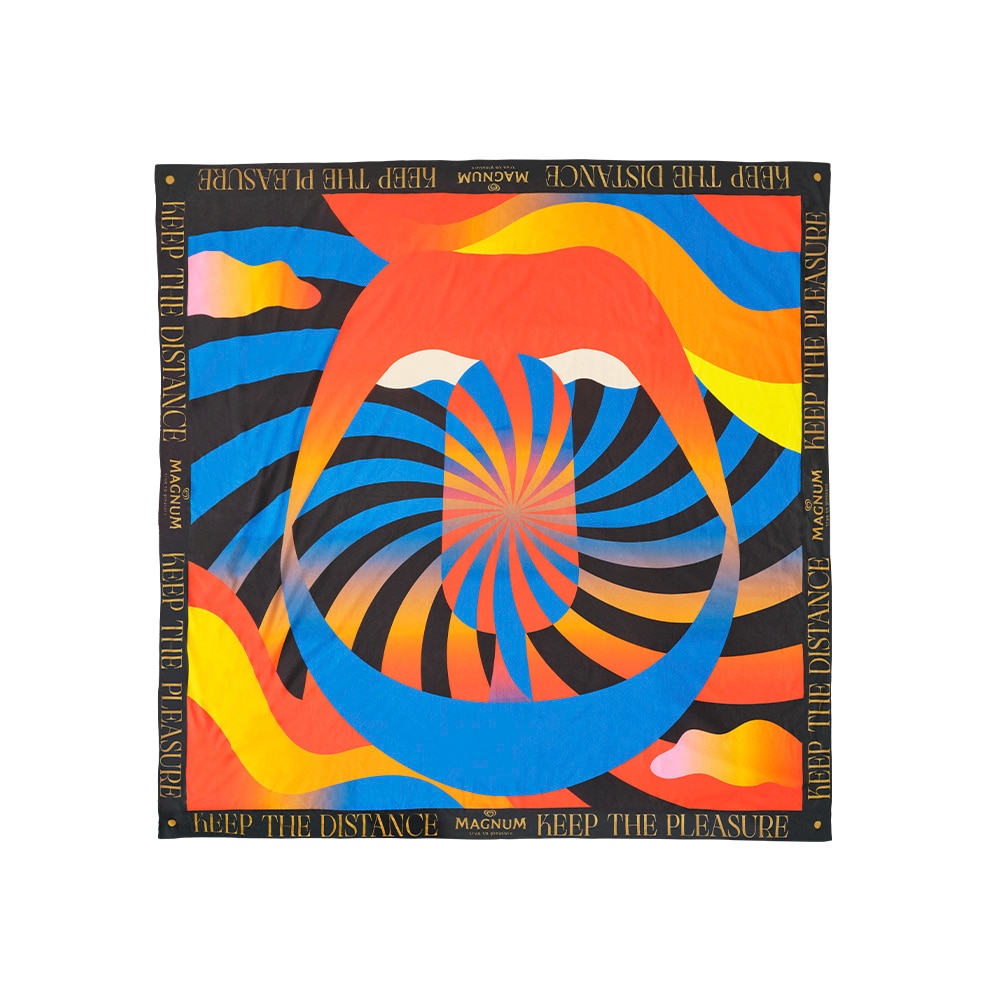 Sarong
Magnum's lightweight Sarongs measure 1.5 x 1.5m and are made of Voile fabric. This sarong can be styled a multitude of ways, from head scarves to weightless beachwear.

Get Magnum delivered in 30 minutes
Indulge in multiple layers of decadence. Order our new Magnum Double Gold Caramel Billionaire ice cream or any other Magnum ice cream you fancy and and get it delivered to you in 30 minutes.
slide 1
slide 2
slide 3
slide 4
slide 5
slide 6