Fashion
Magnum kicks off summer with a designer beach collection
The limited-edition collection, which includes beach towels and sarongs, features designs by a collective of bold creatives, encouraging everyone to indulge in a pleasure filled summer
Magnum is celebrating the official start of summer with the launch of its limited-edition beach collection. Following a big launch in 2020, Magnum's XXL beach towels are back. Each towel measures 2x2 metres, and allows Pleasure Seekers to keep a safe 2-metre distance when sat in the center. This year's collection also includes a limited-edition range of 1.5-metre sarongs, which can be styled in a multitude of ways, from head scarves to weightless beachwear, making this the must have fashion collection for the beach this summer.
Magnum has a long heritage of working with creative disruptors, and for this year's campaign, has partnered with both established and up and coming talent to depict the essence of true pleasure. The 2021 range features works from Paris based Franck Pellegrino (@franckpellegrino), Magnus Voll Mathiassen (@mvm_magnus) of Norway and New York native Shawna X (@shawnax), drawing inspiration from their interpretation of pleasure, as well as the iconic silhouette of the Magnum ice cream.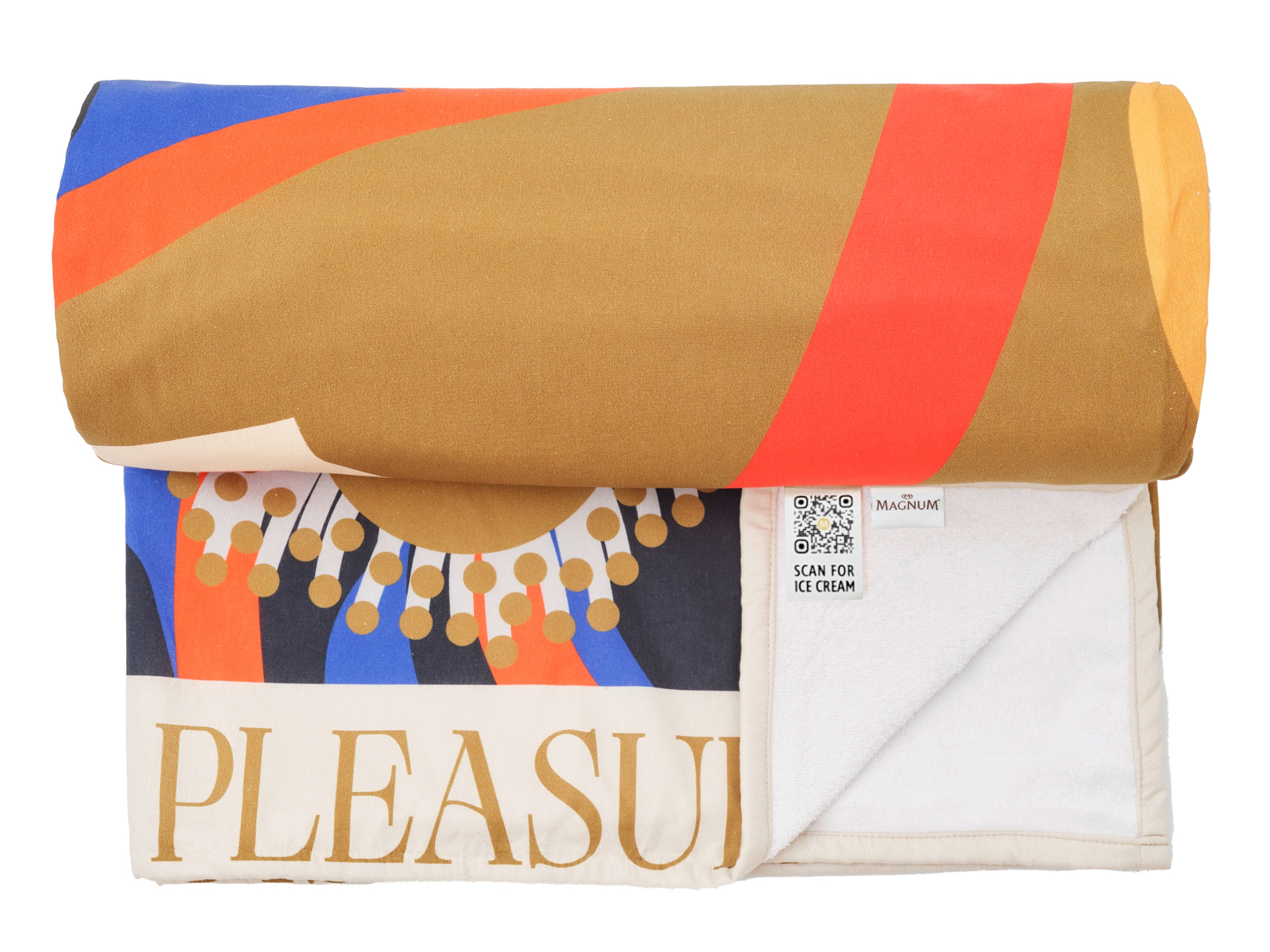 As part of the new luxury release, Magnum has introduced a new scannable QR code label which allows pleasure seekers to order Magnum ice cream to their location on-demand.
Magnum Beach Collection Designs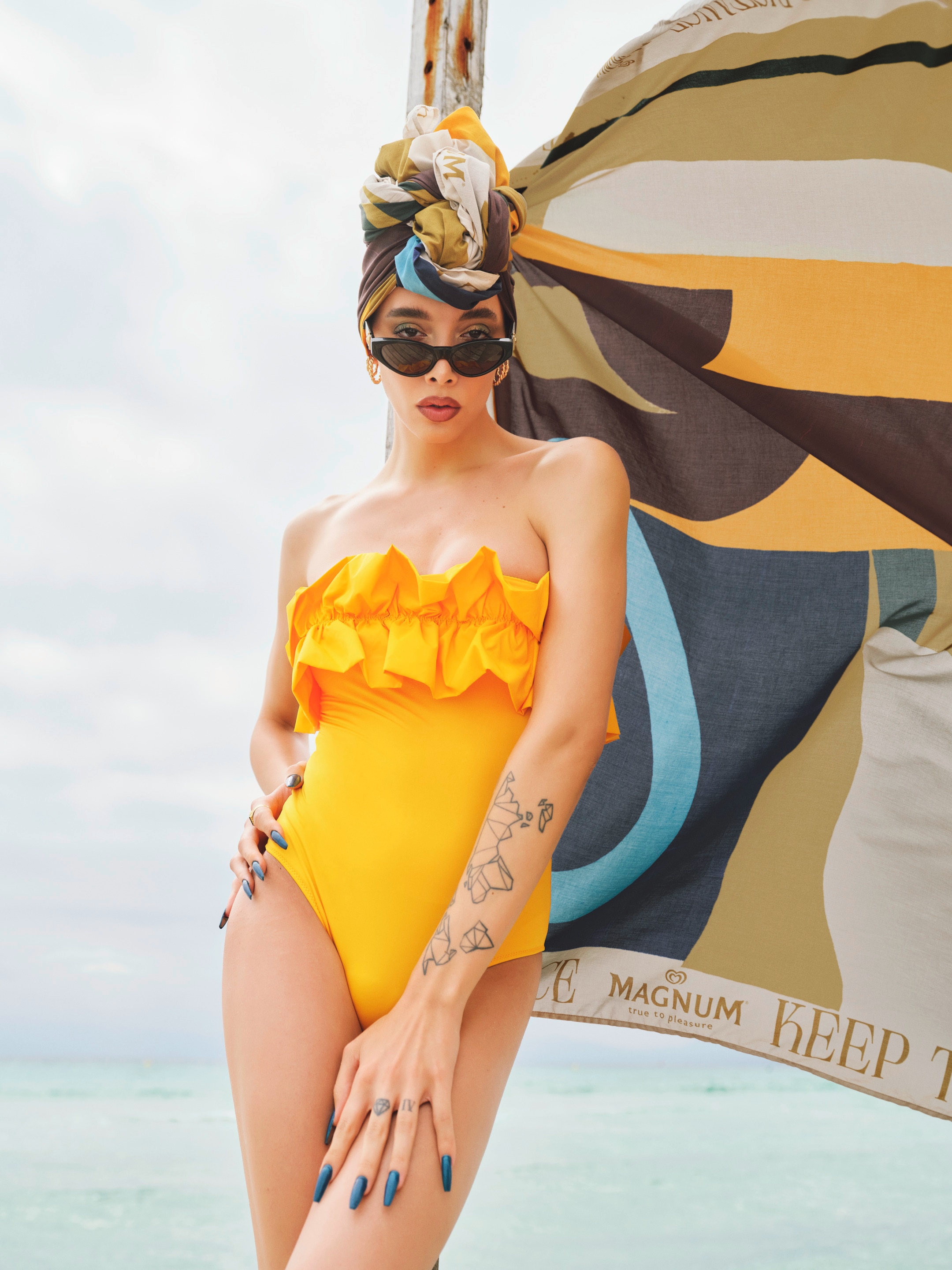 Franck Pellegrino
Franck's designs for Magnum depicts memories of horizons and pleasure
Shawna X
Shawna's art for Magnum transports us to a world of pleasurable indulgence
Magnus Voll Mathiassen
Magnus' design for Magnum brings to life the sensorial pleasure of flowers
Get Magnum delivered in 30 minutes
Indulge in multiple layers of decadence. Order our new Magnum Double Gold Caramel Billionaire ice cream or any other Magnum ice cream you fancy and get it delivered to you in 30 minutes.
slide 1
slide 2
slide 3
slide 4
slide 5
slide 6