Fashion
Franck Pellegrino
Franck Pellegrino (@franckpellegrino) is a French born artist originally from the South of France. The Alpes Maritimes marked much of Franck's life, before settling in 2012 in a Parisian life. It is during these years in the South that he developed the outline of a formal language, erecting sensitive bridges between typography, abstract forms and ornaments. On the canvas, Pellegrino projects abstract and dynamic forms, drawing utopian landscapes against a backdrop of digital composition.
Pellegrino's hand painted design for Magnum depicts memories of horizons and pleasure, with colours reminiscent of the seashore, sun, sand, water and vegetation.
XXL Towel
Magnum's XXL Beach Towels measure 2x2m and are made of 100% Cotton.

Sarong
Magnum's lightweight Sarongs measure 1.5 x 1.5m and are made of Voile fabric. This sarong can be styled a multitude of ways, from head scarves to weightless beachwear.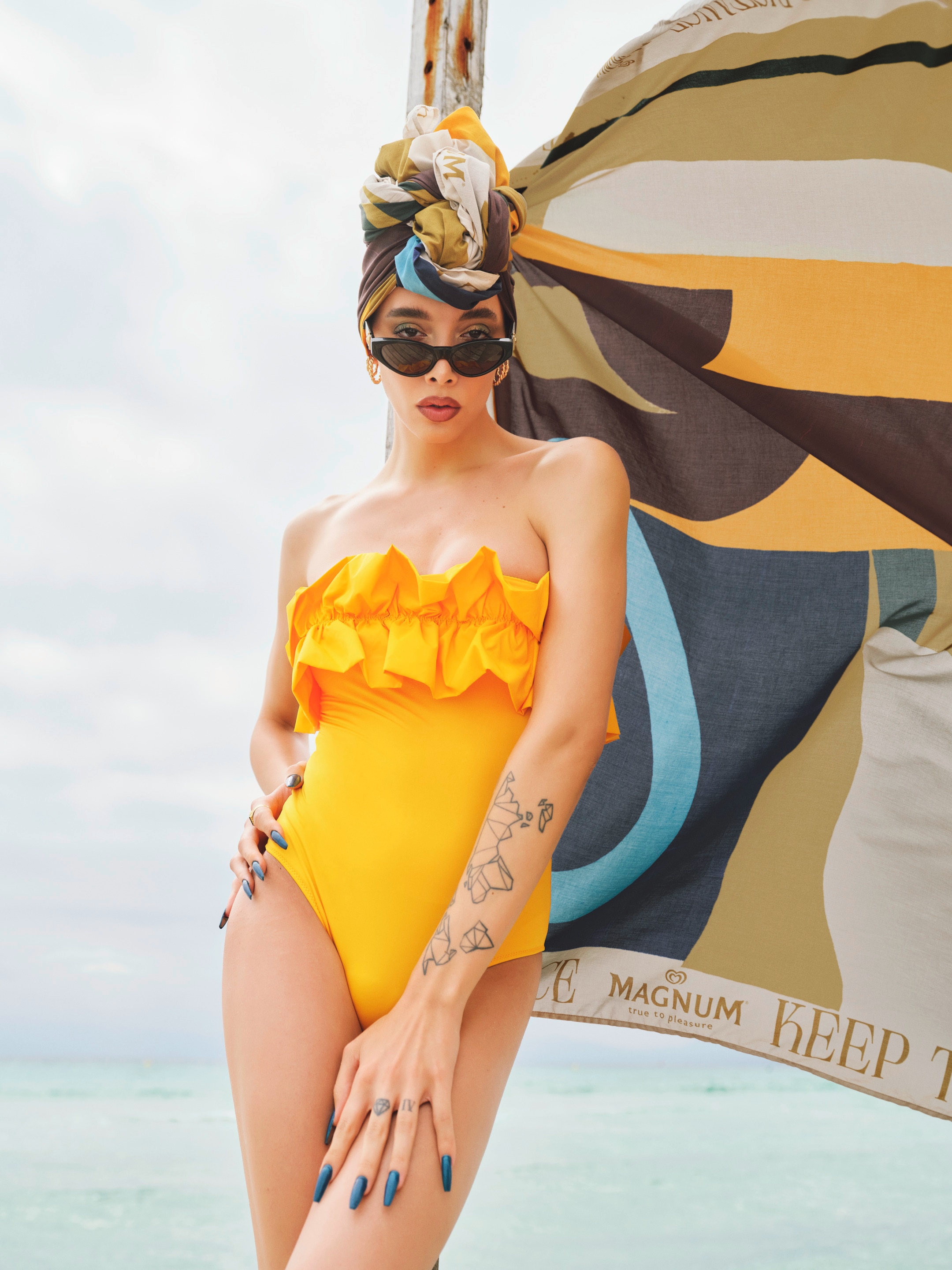 Get Magnum delivered in 30 minutes
Indulge in multiple layers of decadence. Order our new Magnum Double Gold Caramel Billionaire ice cream or any other Magnum ice cream you fancy and and get it delivered to you in 30 minutes.
slide 1
slide 2
slide 3
slide 4
slide 5
slide 6