Film
The ultimate movie night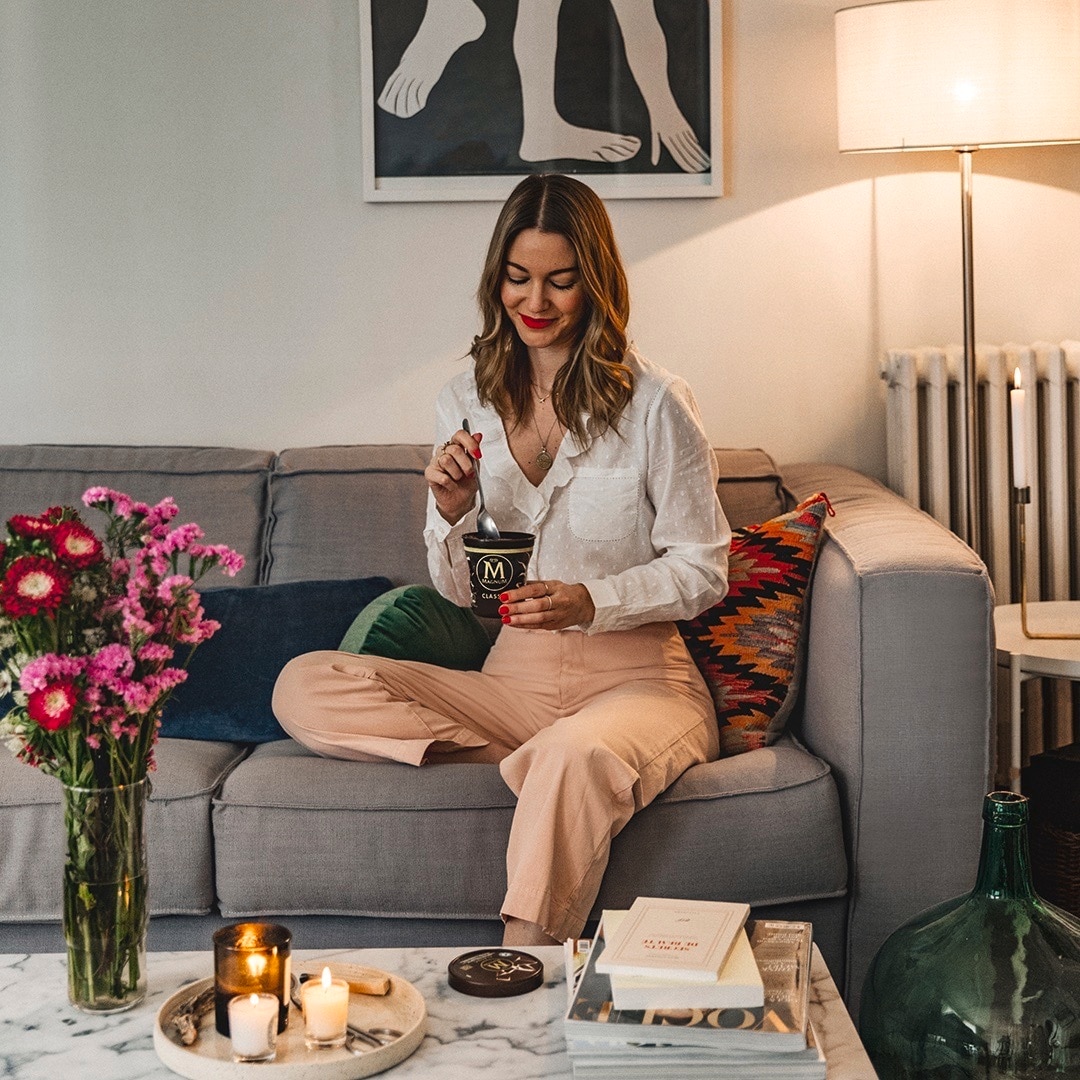 Pair your favourite film with your favorite tub of ice cream and the perfect atmosphere
One of the best ways to enjoy a tub of Magnum Chocolate is while you sit back and watch your favourite movie. After all, every great movie needs the right treats.
What could be more inviting? Take off your shoes after a long day and stretch out. Walk into the kitchen, pour a drink, turn on some music and open the freezer. Choose your tub and savour a precious moment alone. Abandon your phone in the other room, now is not the time to answer your messages, and pick up a spoon. It's time to head to the sofa.
The trick is picking the right movie for this special moment, a classic which makes you smile. Perhaps a film about a chocolate shop in France, might inspire you. Turn down the lights and burn a candle. Lean back on pillowy cushions, pull a soft blanket closer around you and curl up for the evening. Press play.
Enjoy the way the chocolate cracks away from the sides of the tub as you squeeze it. And the sound of when the spoon hits the chocolate disc at the top of the ice cream tub. Crack. The rich chocolate breaks.
This precious pause is your time. While you watch your favourite scene, indulge in a mouthful of generous chocolate shards and caramelised hazelnut pieces encased in velvety chocolate and hazelnut ice cream. Take a moment to enjoy the intense cocoa and nutty caramel aroma. This is an ice cream tub made to be broken and rich chocolate that was made to be savoured.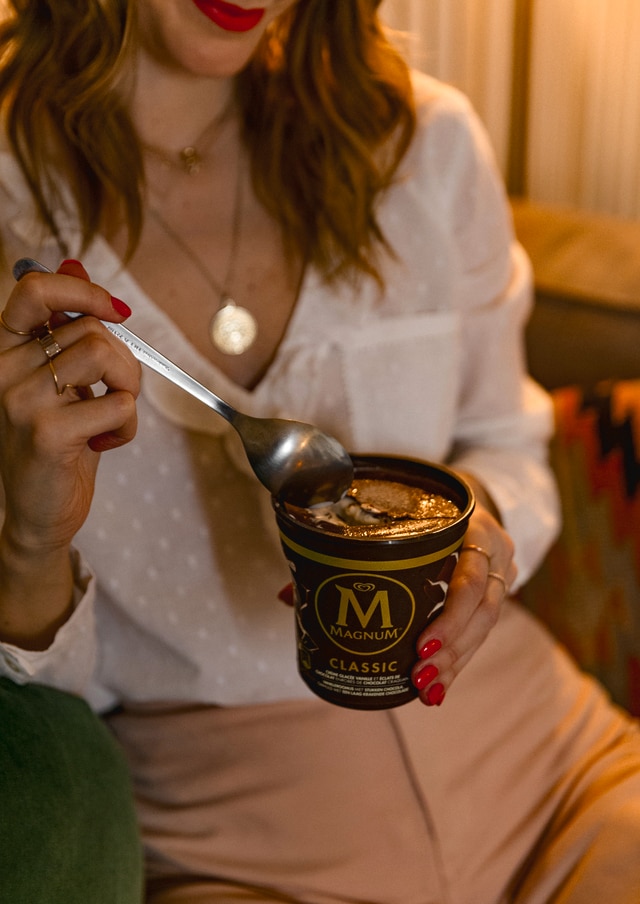 slide 1
slide 2
slide 3
slide 4
slide 5
slide 6
slide 1
slide 2
slide 3
slide 4
slide 5