As the chocolatiers of ice cream and champions of unapologetic indulgence, Magnum ice cream believes that when it comes to enjoyment and self-expression – from your favorite ice cream to how you layer your jewelry – More is More.
We have partnered with jewelry designer Stephanie Gottlieb to introduce the More is More Collection: a collection of six jewelry pieces designed to be layered so you can unapologetically indulge in self-expression. Inspired by Magnum ice cream's decadent layers, the More is More Collection takes indulgence to the next level with unique drip rings and versatile necklaces that double as your new favorite bracelet to encourage you to explore your many layers through mixing, matching, and customizing!
Want to stay in the know? Indulge in the world of Magnum ice cream and sign-up to receive the latest news at your fingertips!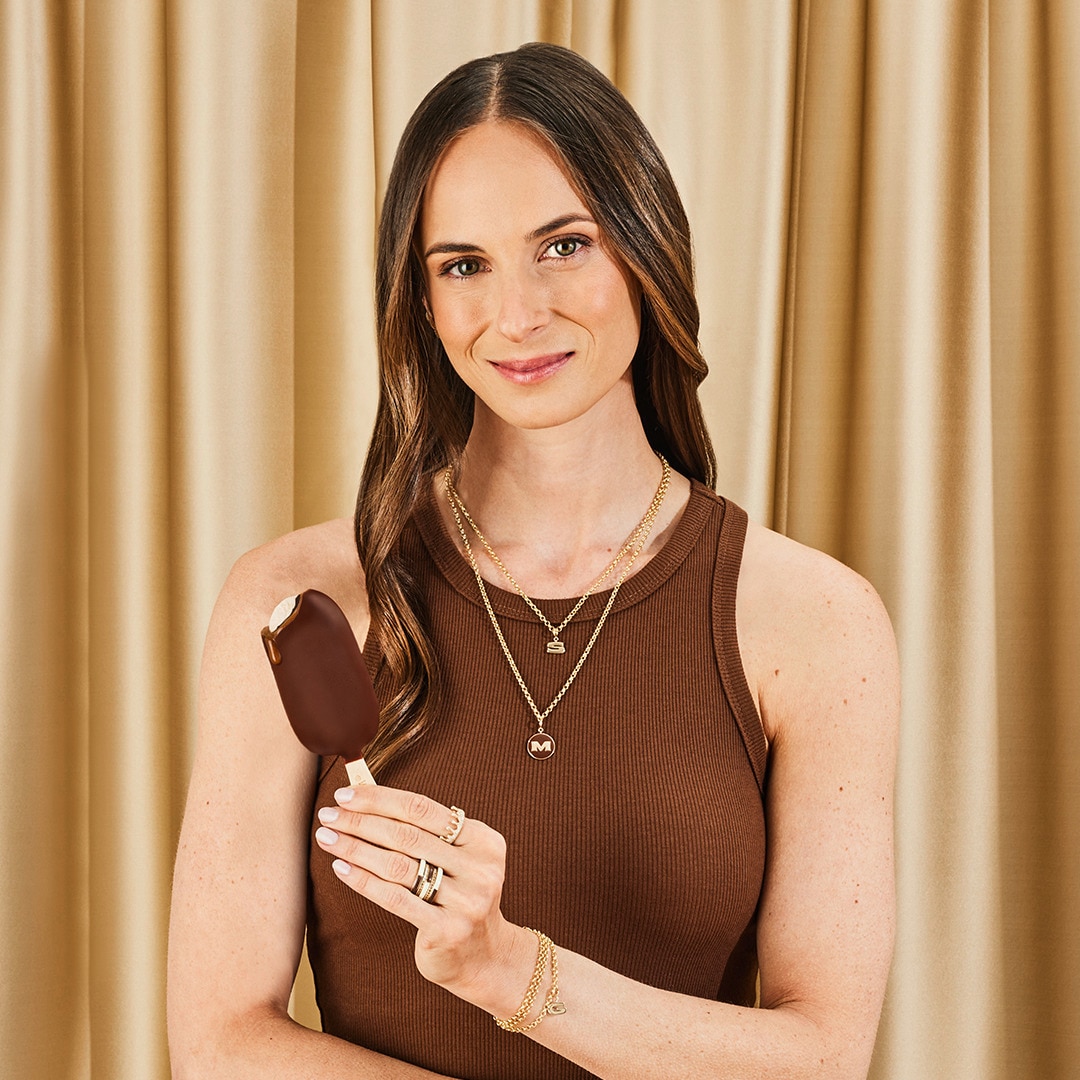 ABOUT
STEPHANIE GOTTLIEB
Founder of her own luxury jewelry brand, Stephanie Gottlieb is known for her extravagant layered looks, inspiring people to embrace their uniqueness and creativity through their individual style. She champions self-expression and never settling for anything less than the best quality, which truly embodies the concept of More is More, and made her fine jewelry brand the perfect brand partner for Magnum ice cream.
As one of the most renowned female jewelry designers in the industry, Stephanie is a style expert and trendsetter who encourages her clients to indulge with layers of jewelry, and now layers of a Magnum bar. Stephanie believes that we all deserve a reason to treat ourselves!
Be sure to show off your best maximalist style with the More is More collection by tagging @Magnumicecream, @stephaniegottlieb.
THE MORE IS MORE COLLECTION
The Magnum ice cream x Stephanie Gottlieb More is More Collection is a celebration of indulgence and self-expression. This jewelry collaboration includes a collection of pieces that are designed to be layered so that you can unapologetically indulge. Because when it comes to self-expression and ice cream – More is More!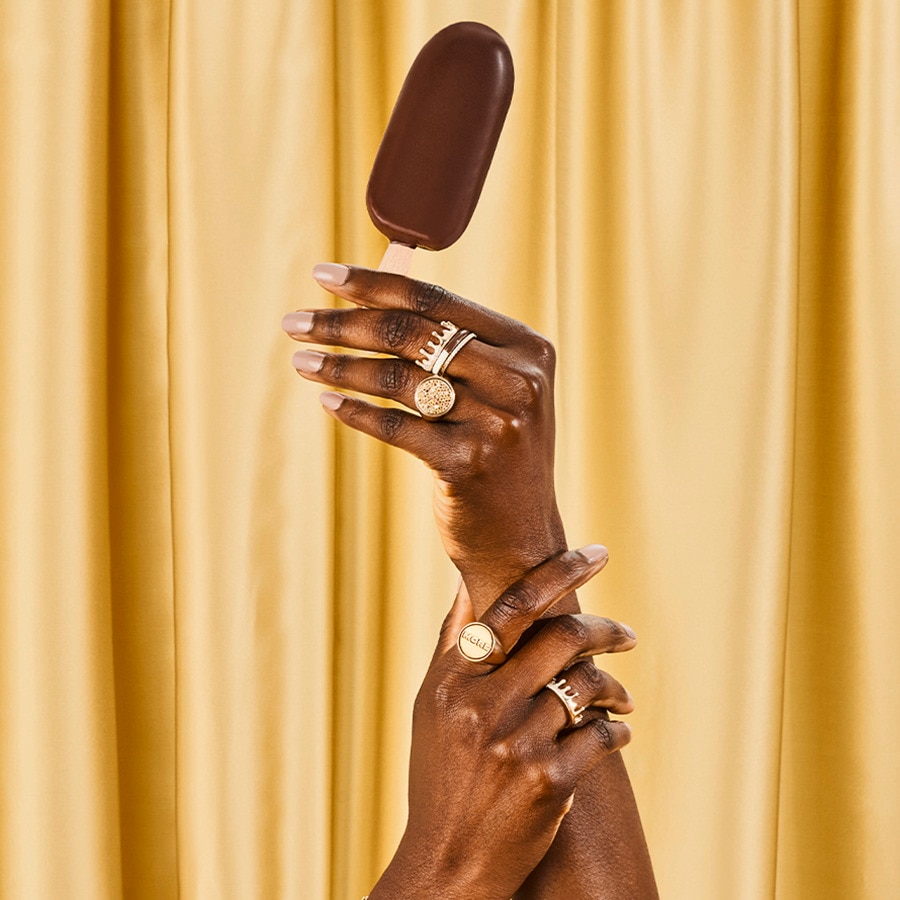 The Chocolate & Vanilla Enamel Ring, Chocolate & Caramel Pave Ring, and Melt Ring create a drool-worthy stack!
The More is More Flip Ring allows you to choose how you want to express yourself. With a collection of pave diamonds on one side and "MORE" on the other as a reminder to always unapologetically express yourself.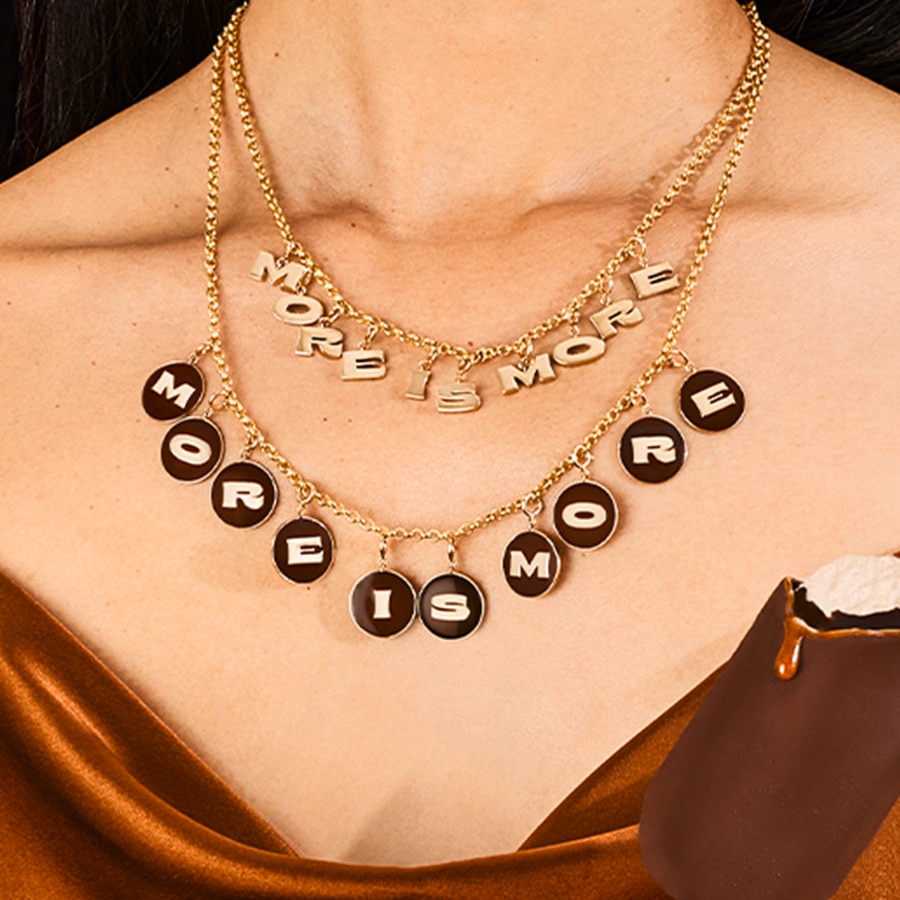 The More is More chain is so versatile it can be worn as a necklace or a triple-wrapped bracelet and customized with Chocolate Enamel or Gold Letter Charms!

SHOP THE PARTNERSHIP
Now it's your turn to indulge! Shop decadent Magnum ice cream bars and add layers of indulgence with the Magnum ice cream x Stephanie Gottlieb More is More collection. Because when it comes to ice cream and jewelry: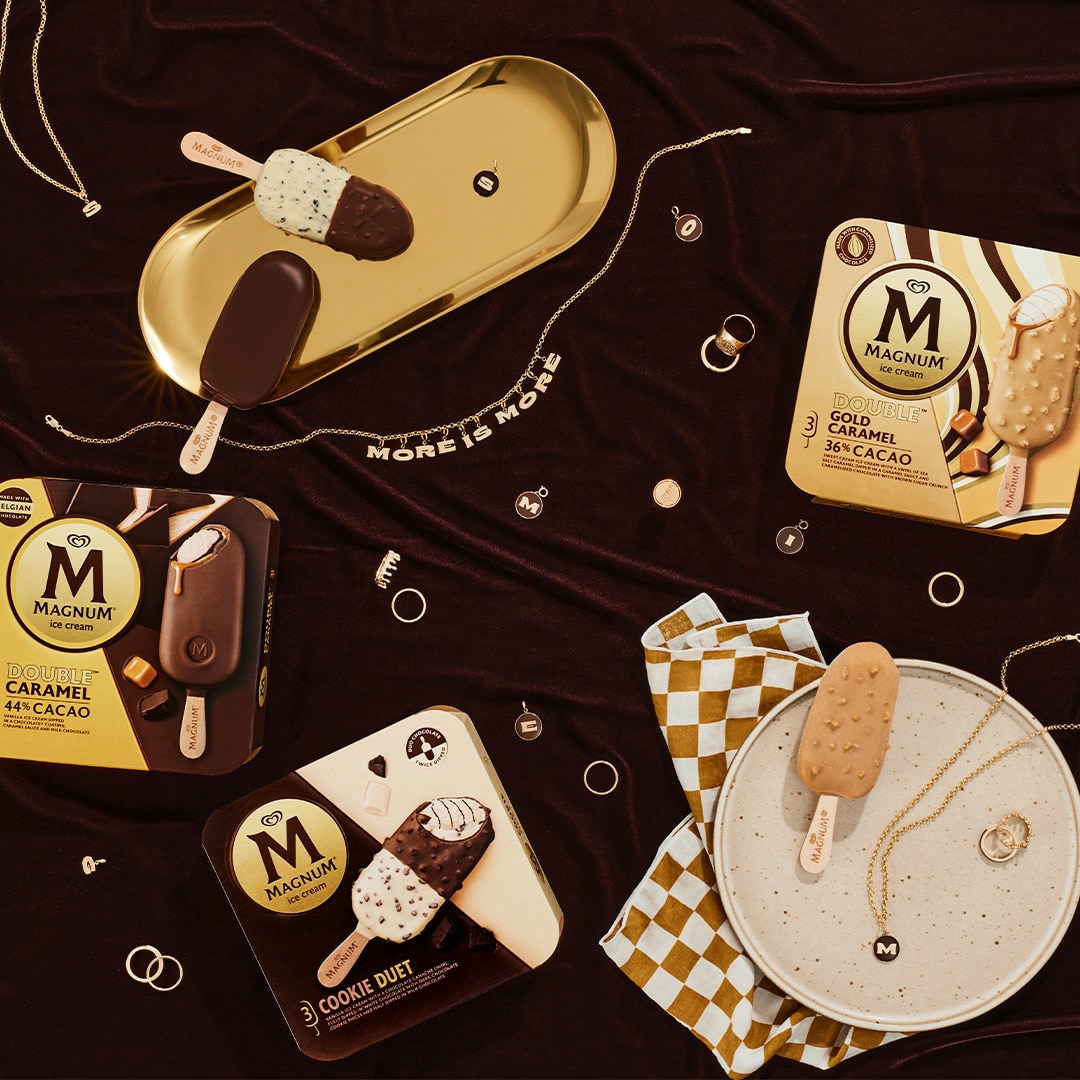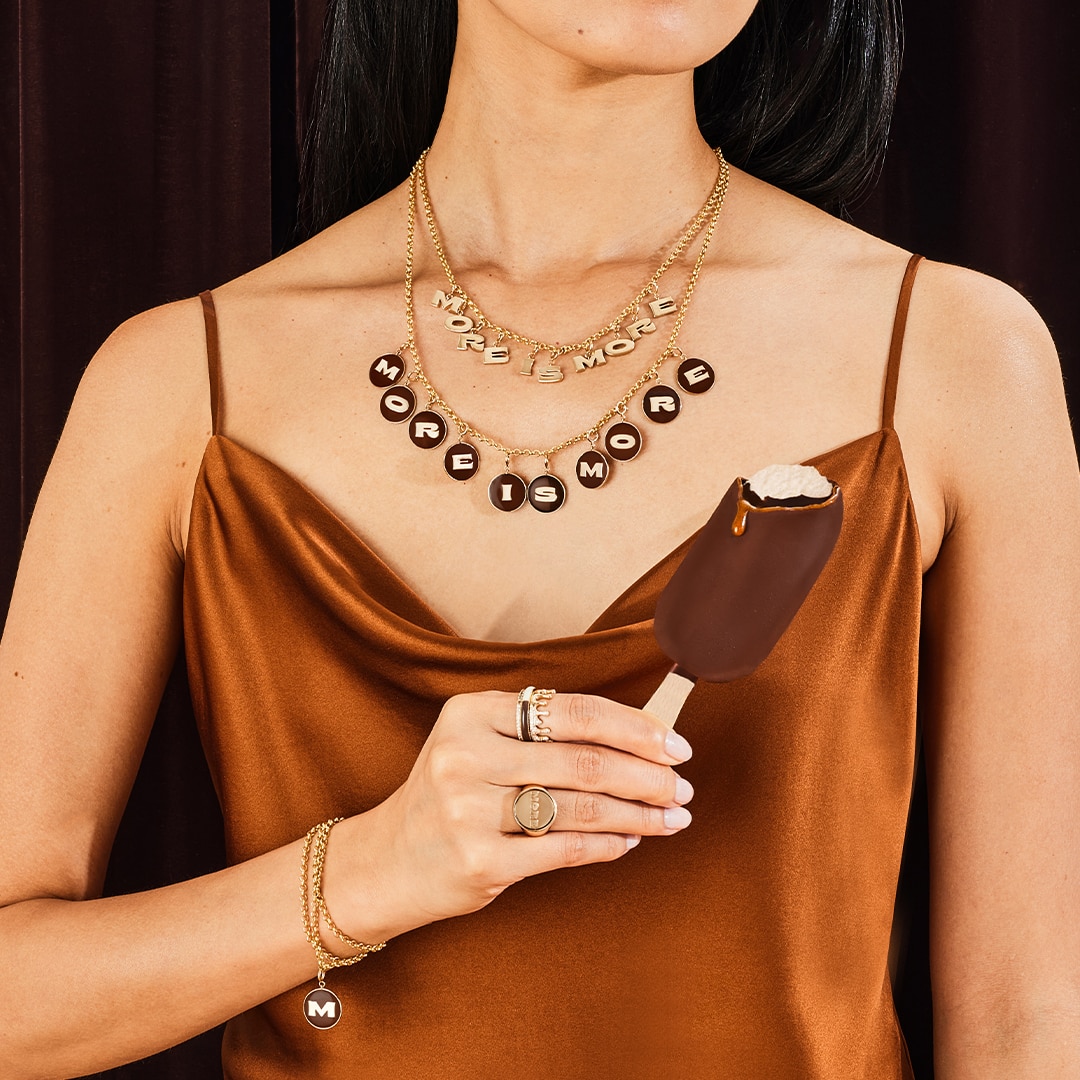 SIGN UP TO STAY IN THE LOOP