AWA by Magnum
Our achievements
Our goal is to socially and economically empower 5,000 women of the cocoa farming community by 2025. Here's where we are today.Our programme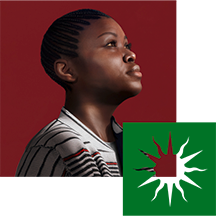 2022
Awa by Magnum initiative launch
We launch our pioneering new initiative, upscaling our female empowerment programme throughout their cocoa farming communities in Côte d'Ivoire.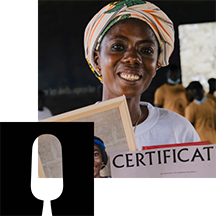 2022
161 women graduate
Our first cohort of women proudly graduate from our income diversification programme. More than half have started new income generating activities and almost three quarters have expanded their existing income generating opportunities.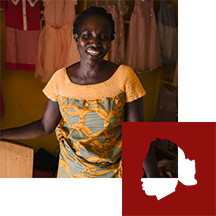 2021
We commit €25m
We commit to empowering 5,000 women from our cocoa farming communities, socially and economically, by 2025 as part of our wider cocoa impact programmes.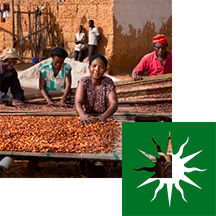 2020
We extend our support
We help 100WEEKS support even more women from our cocoa farming communities through Pleasure Imagined, a fund-raising digital art exhibition.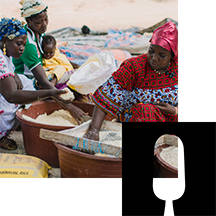 2020
We launch our first income diversification programme
We kick start our female empowerment programme, working with NGOs like CARE International and 100WEEKS through our supply chain partners. The programme supports women with training and infrastructure set up to help them earn additional income as well as direct weekly payments to help them get up and running.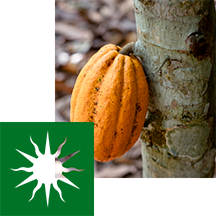 2012
We commit €80m
Since 2012 we've invested €80m to make our cocoa supply more sustainable and traceable.
Our progress
Our goal is to support 5,000 women in our cocoa farming communities through our AWA by Magnum initiative by 2025.
Here's how we're doing
Championing female empowerment
Discover more about our partnerships and the life-changing work they're doing with women in our cocoa farming communities.
Make a donation with 100WEEKS
Want to help change the lives of women in our cocoa farming communities? By making a donation through 100WEEKS, you'll be sending money directly to women in Côte d'Ivoire, which will help them to start saving and investing. And we'll keep you updated with their progress, so you can see just how far your donation goes.
Sustainability news
Discover the latest steps we've taken towards a more sustainable future.
slide 1
slide 2
slide 3
slide 4
slide 5
Pleasure that won't cost the planet
We're committed to creating a more sustainable future, from the packaging we use to the energy that powers our factories.