Magnum Mini Almond & Cherry Freakshake
Prep time

10 min

Serves

1 person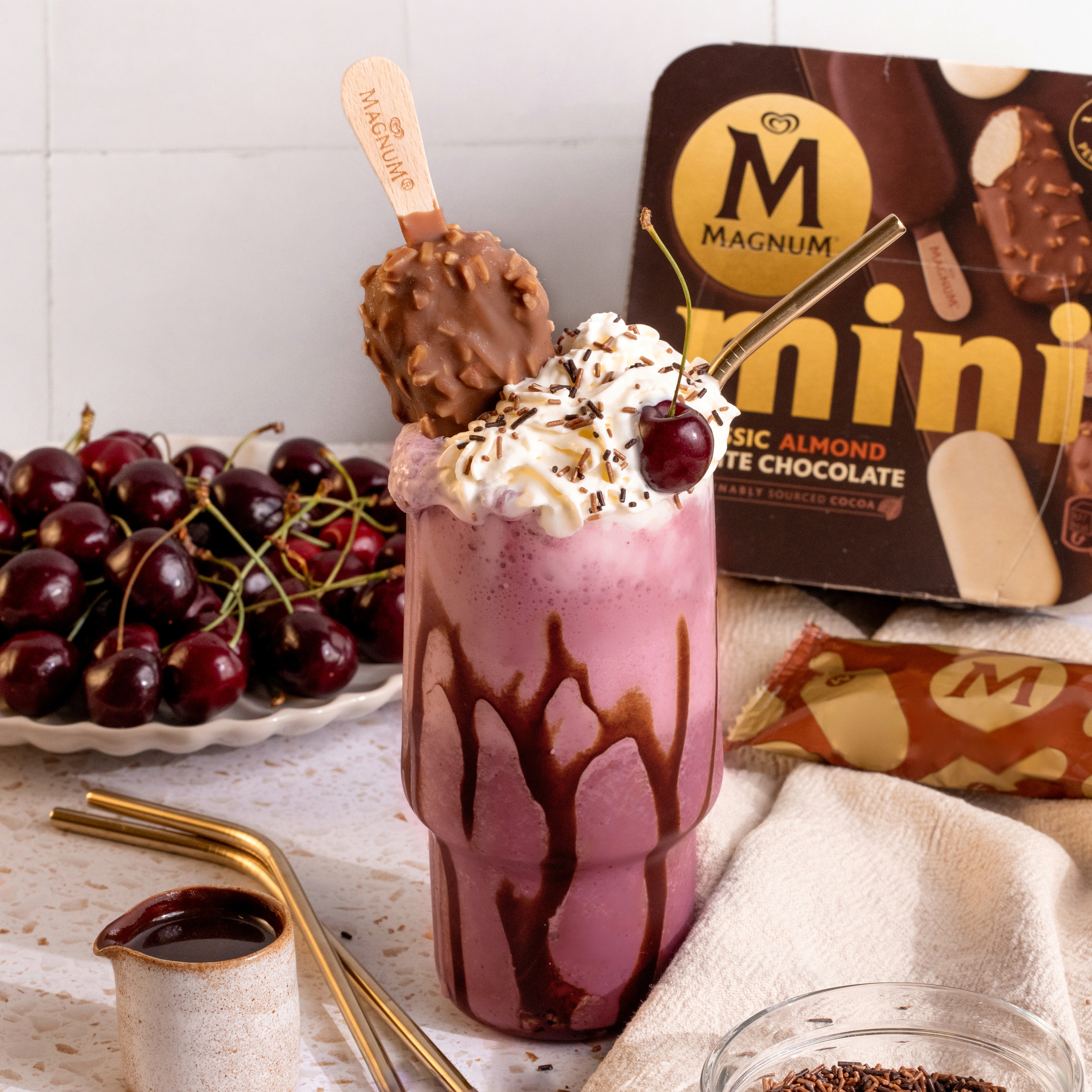 Directions
---
1. Place the frozen cherries, chopped Mini Almond Magnum and almond milk into a blender and blend until the mixture is smooth.
2. Coat the rim of the glass in the sauce of your choice and line it with your sprinkles of choice.
3. Pour the milkshake mixture into the glass and top with whipped cream, fresh cherries and a Magnum Mini Almond (if you want to). This is your Freakshake – enjoy!
Optional Toppings
Whipped cream
Fresh cherries
Cherry coulis OR chocolate sauce
Shaved milk chocolate/chocolate sprinkles
The perfect balance of cracking Magnum chocolate and velvety smooth ice cream.
Other recipes you might like
slide 1
slide 2
slide 3
slide 4
slide 5
slide 6