Magnum Classic Tub Strawberry Clusters
Prep time

3 hours

Serves

4 persons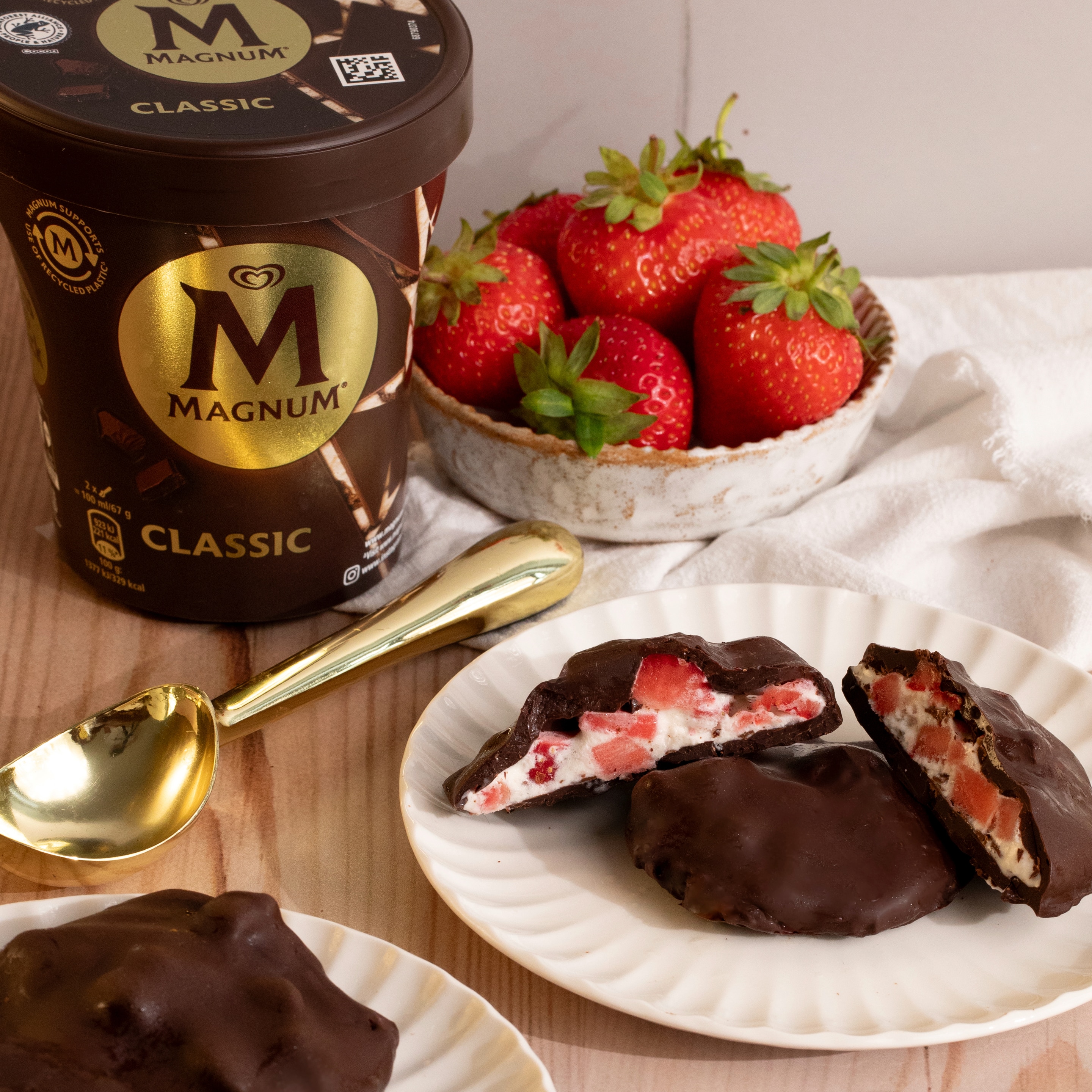 Directions
---
1. Chop the strawberries into small chunks and mix together with the honey and Magnum ice cream (make sure the tub has been left out of the freezer for a few minutes to soften so it mixes easily).
2. Place dollops of the mixture onto a tray and freeze for 1-2 hours.
3. Melt the chocolate and leave to cool for 5 minutes, then coat the clusters in the melted chocolate and place back onto the baking tray.
4. Freeze again for 30 minutes - 1 hour.
Velvety vanilla ice cream and thick chocolate shards encased in a cracking milk chocolate shell.
Other recipes you might like
slide 1
slide 2
slide 3
slide 4
slide 5
slide 6