Magnum Classic Cloud Bread
Prep time

1 hour

Serves

1 person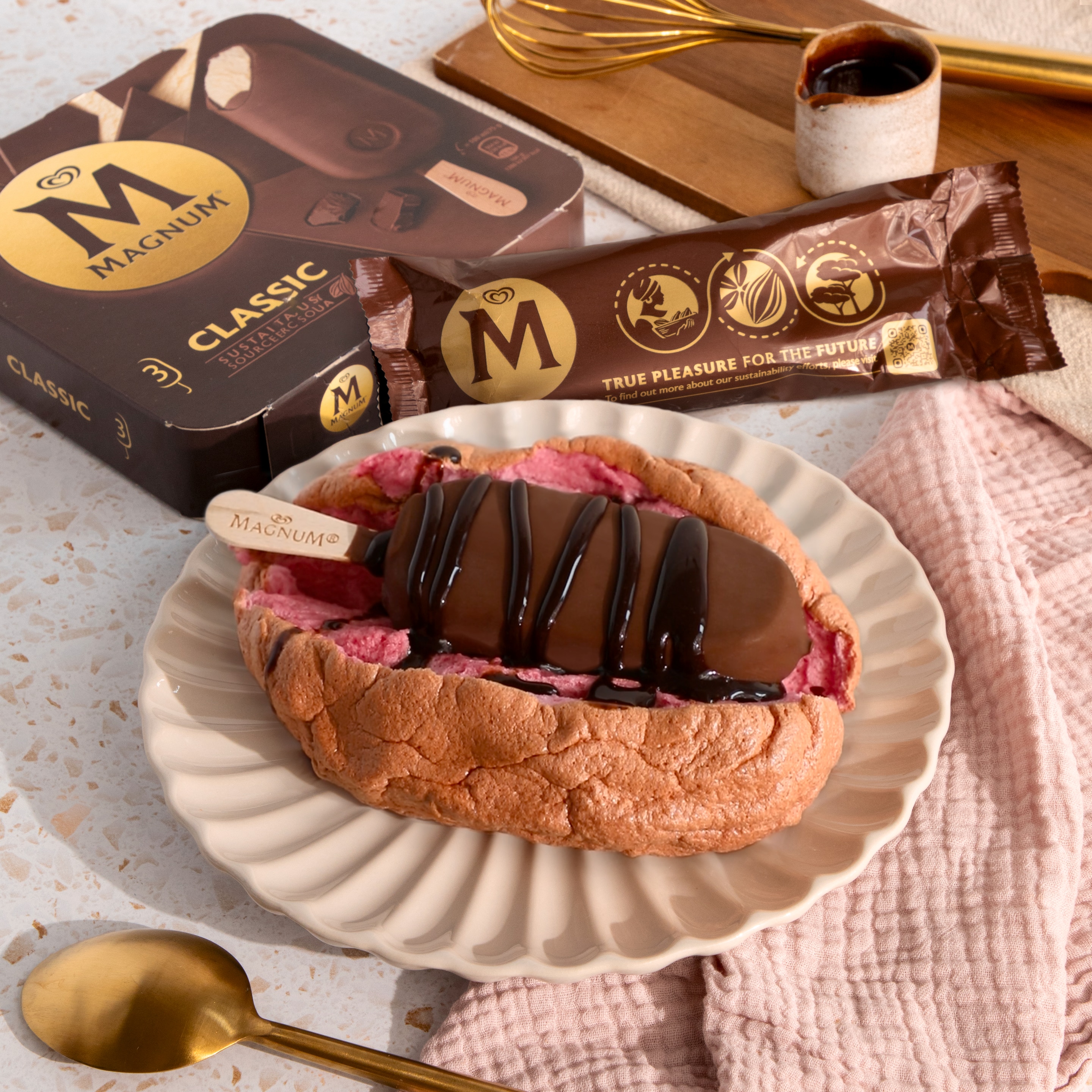 Ingredients
---
3 large egg whites

30 g caster sugar

5 ml vanilla extract

10 g cornflour

(A few drops of food colouring if you want to make it a colour)

Toppings (Optional)

Whipping Cream

Chocolate sauce

Directions
---
1. Pre-heat the oven to 160C.
2. Mix the caster sugar and cornflour in a small bowl. Then, whip the egg whites in a separate clean bowl until foamy.
3. Add the vanilla extract to the egg white mixture and gradually add in the sugar/cornflour mixture; whip until it holds its shape.
4. Divide the mixture into two, pour onto a baking tray lined with parchment paper and shape each half into a smooth sphere.
5. Place the mixture in the oven for 20-25 minutes until slightly golden on the outside.
6. Leave to cool before cutting the spheres in half (like a hotdog bun) and place a Classic Magnum in between. You can decorate your delicious Cloud Bread with one or both toppings – it's entirely up to you!
9. Ready to serve? Melt the milk chocolate, remove the Bombe from the freezer and pour the melted chocolate on top. Add holly and berries to create a real Christmas pudding look!
The perfect balance of cracking Magnum chocolate and velvety smooth vanilla ice cream.
Other recipes you might like
slide 1
slide 2
slide 3
slide 4
slide 5
slide 6