Product
Responsible ingredients. Responsible indulgence.
From bean to bite, the sustainability of our ice cream is as important to us as the taste. That's why every ounce of cocoa and vanilla extract we use is responsibly and sustainably sourced.
In fact, 100% of the vanilla extract in our flavouring and 100% of the cocoa beans we use are grown responsibly on Rainforest Alliance Certified farms.
Our carefully crafted cocoa
We work with farmers on Rainforest Alliance Certified farms to ensure that the cocoa beans we harvest are not just of the right quality, but responsibly sourced too. By using more thoughtful farming practices, protecting waterways, and using only biological and natural pesticides, our farmers help protect their farmland for future generations.
Having worked on small family farms for generations, our farmers know a good cocoa bean when they see one, and they hand-pick only the very best. Their skills and knowledge ensure that no beans are harvested too early or too late, avoiding any unwanted waste.
Once harvested, our farmers carefully cocoon the beans inside banana leaves, letting nature do the work as they ferment for eight days and develop their rich fruity flavour. And once dried, the beans are gently roasted, ground and blended, ready for us to craft into our silky smooth chocolate with its unique 'crack'.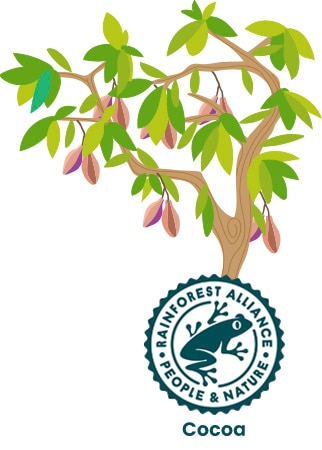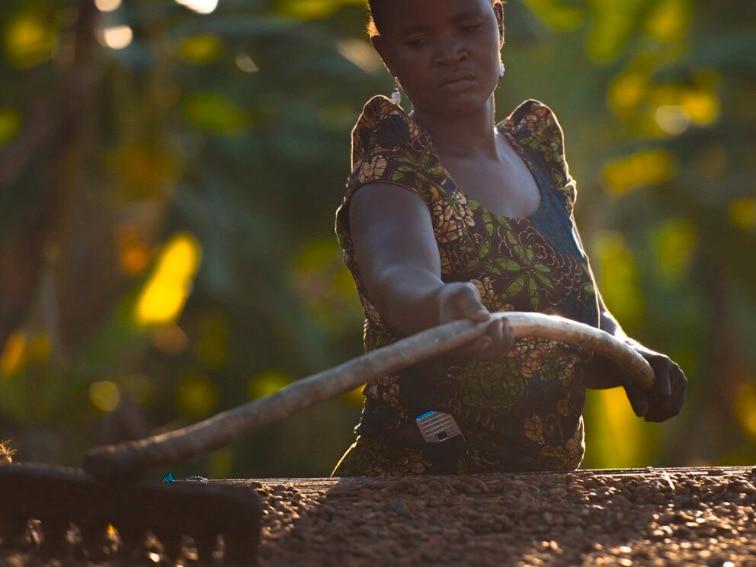 Our sustainably-sourced vanilla flavouring
The vanilla used in our natural flavouring is sourced from the Sava region of northern Madagascar where it is grown by local Rainforest Alliance Certified farmers.
They use their skills and knowledge to sustainably cultivate the plants, until they're ripe and ready to be harvested, bathed, dried and cured, all by hand.
This attention to detail doesn't just promote more sustainable farming practices, it also produces the sweet and floral vanilla flavour that makes our ice cream so pleasurable.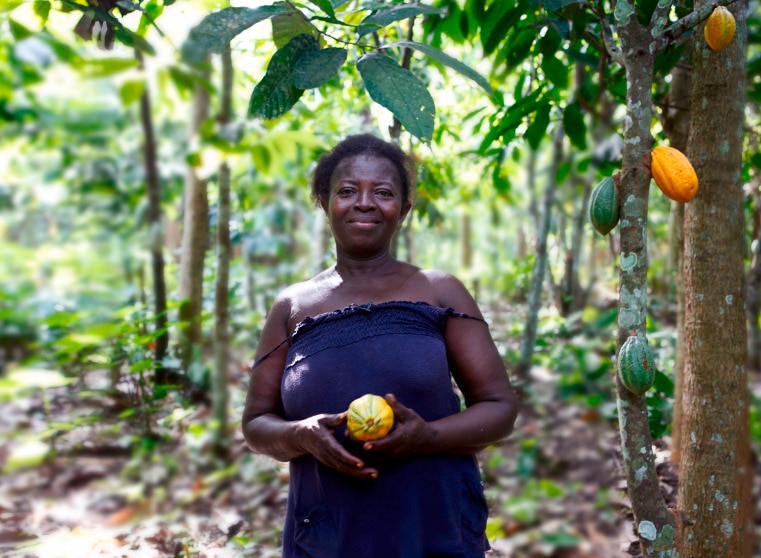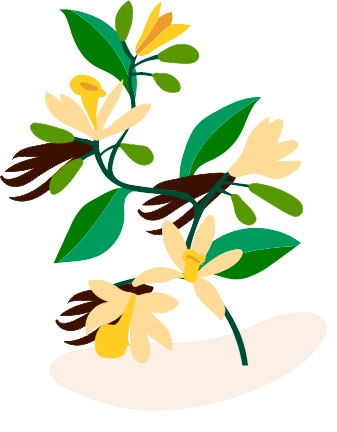 Tastes good, does good
We're committed to making a positive impact across West Africa. That's why we aim to improve the lives of our cocoa farmers and their families by providing higher incomes and better access to education through a cash transfer programme with not-for-profit charities like 100 Weeks.
Find out more about the work we're doing in West Africa to support local people and our planet.
We've also partnered with Symrise and Save the Children to create the Vanilla for Change programme, where we provide health insurance, run training programmes and support education for the communities we work with in Madagascar. Together, we're already supporting 40,000 people in 76 villages across the country.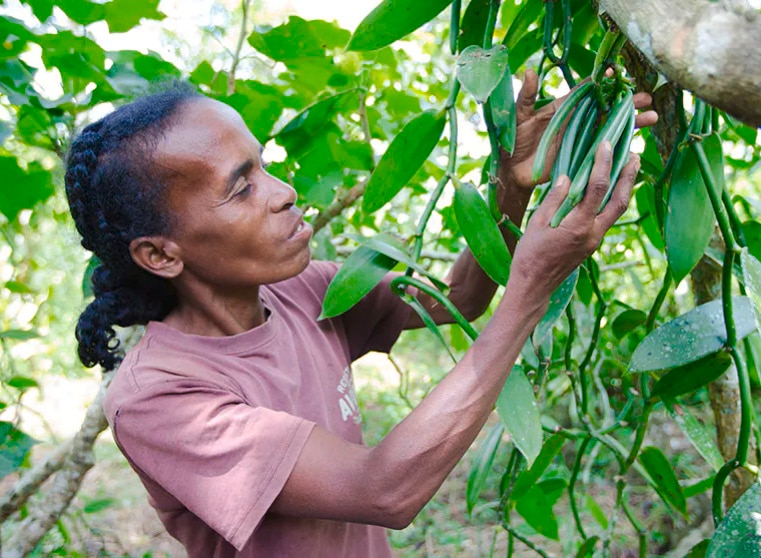 More on Sustainability
From the vanilla extract we use in our flavouring to the wood that makes our ice cream sticks, sustainability plays a central role in everything we do.
slide 1
slide 2
slide 3
slide 4
slide 5
slide 6