Cooking Time

0 Minute

Prep Time

10 Minutes

Serves

1 People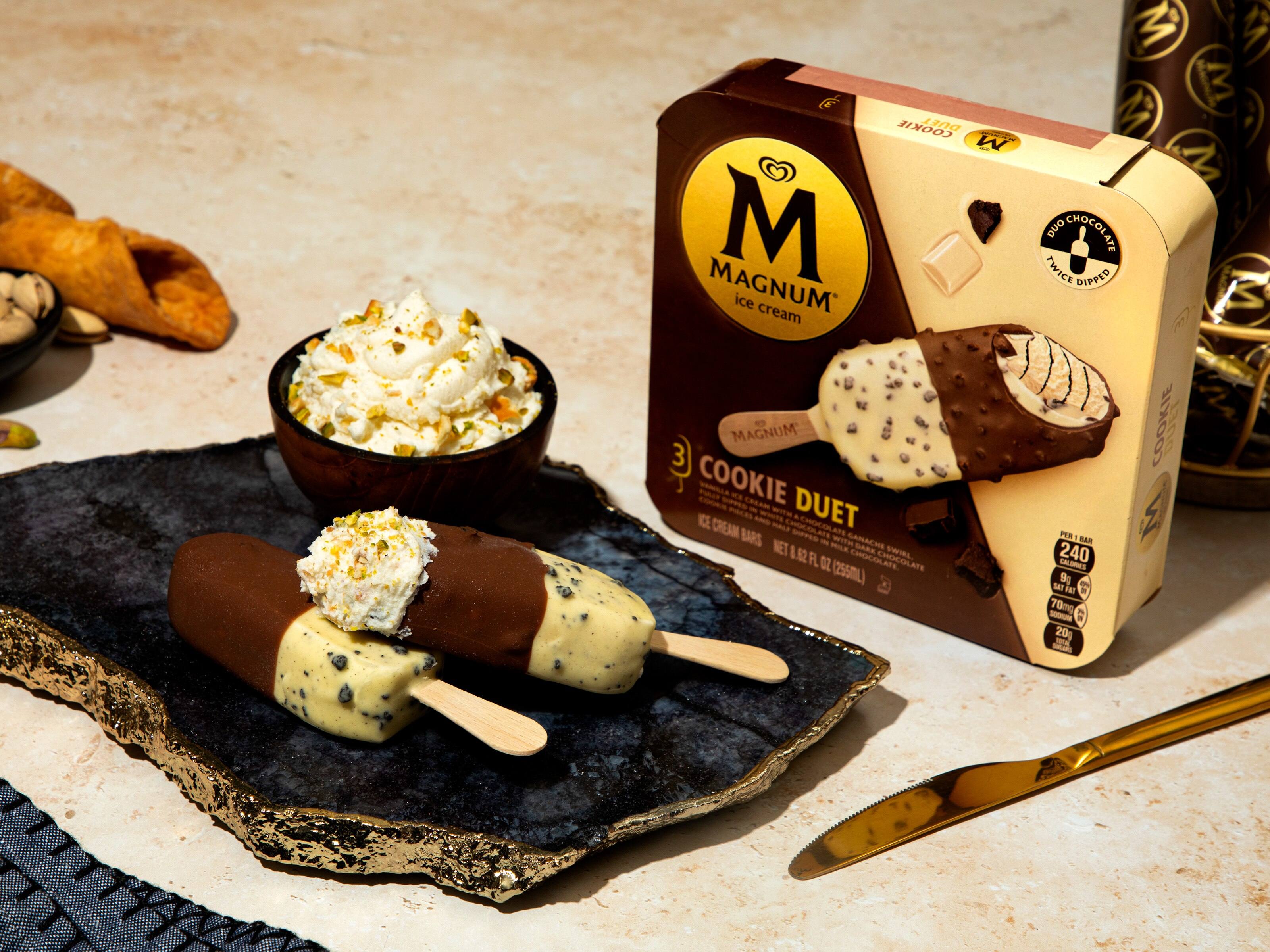 Ingredients
4 ounces cream cheese, softened
1 cup whole milk ricotta cheese, drained
1/2 cup confectioners' sugar
1/2 tsp. vanilla extract
1/8 tsp. ground cinnamon
1 pkg (3 bars) Magnum® Cookie Duet Ice Cream Bars
1/4 cup shelled unsalted pistachios roughly chopped
Directions
Beat cream cheese and ricotta cheese in large bowl with electric mixer until smooth.

With mixer on low speed, slowly beat in confectioners' sugar, vanilla and cinnamon. Beat until sugar is completely incorporated.

Place in serving bowl; top with chopped pistachios.

Refrigerate until ready to serve. Serve with Magnum® Cookie Duet Ice Cream Bars for dipping.