Fashion
Artist Brendan Monroe and Magnum Bring Pleasure to London
At Magnum, Pleasure and Art are at the heart of the brand's voice. This is why, in 2019, Magnum continued its custom of collaborating with exemplary artists to create a series of hand-crafted works of art, this time by Brendan Monroe, an American artist based in Santa Barbara, California.
A sculptor and painter, Monroe's work is characterized by creating a tension between reality and surrealism that translates into images of a familiar but unseen world. It's this dual quality and the tension between the reality and surreality that gives them their power and allure.
The illustrations – both for a mural and a series of posters – inspire Moments of Pleasure where the iconic shape of the ice cream is seamlessly blended into the alluring black and white images.
The first mural was painted in London, with more pieces set to appear in different cities around the world.
Bringing surrealism to the streets of Shoreditch, the artwork incorporates the iconic Magnum silhouettes into retro black and white summer-themed images to create what can only be described as a funky Rorschach test.
This is the first of a series of collaborative artworks between Magnum and Monroe – whose work has been featured in The New York Times and The New Yorker and New American Paintings.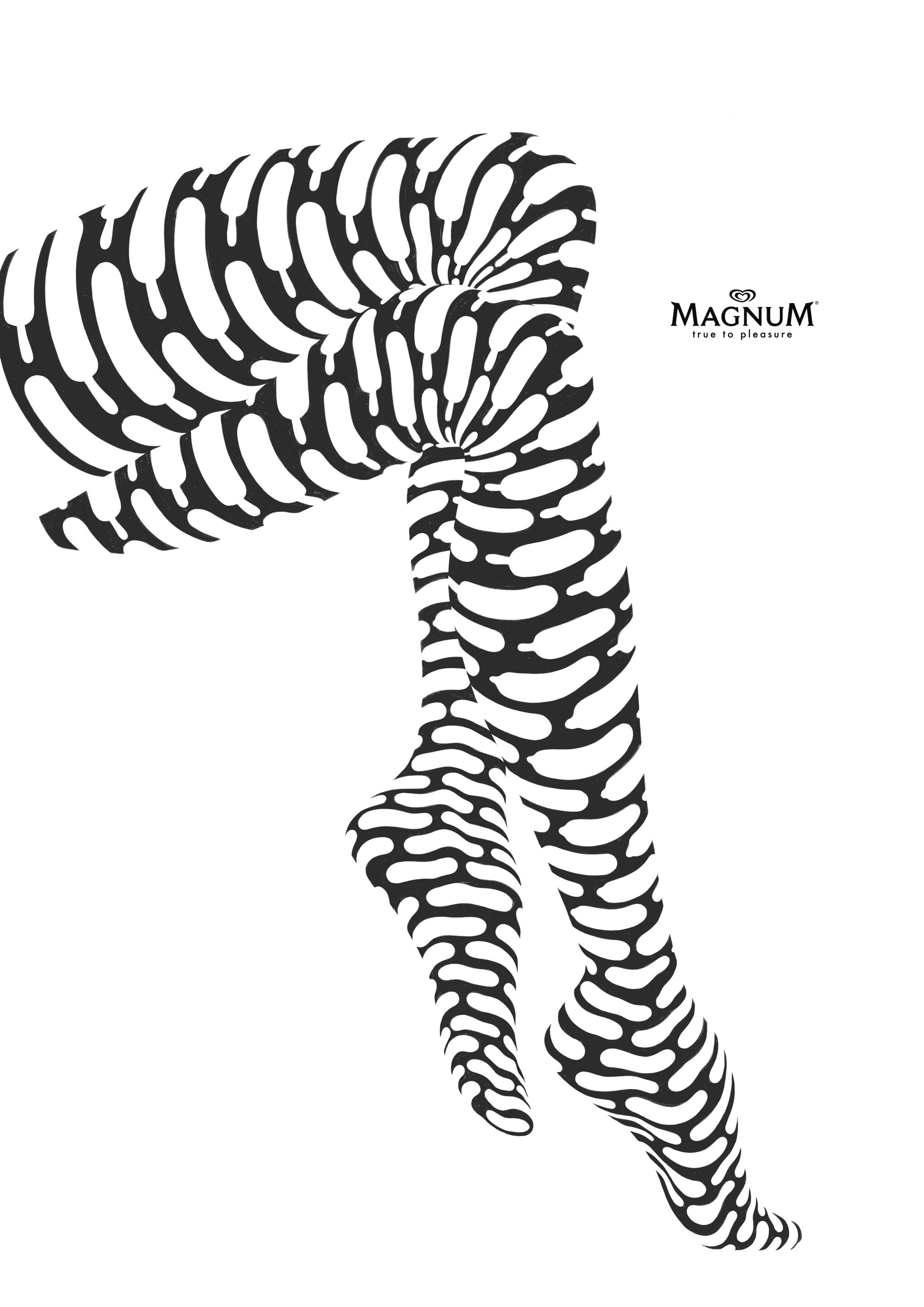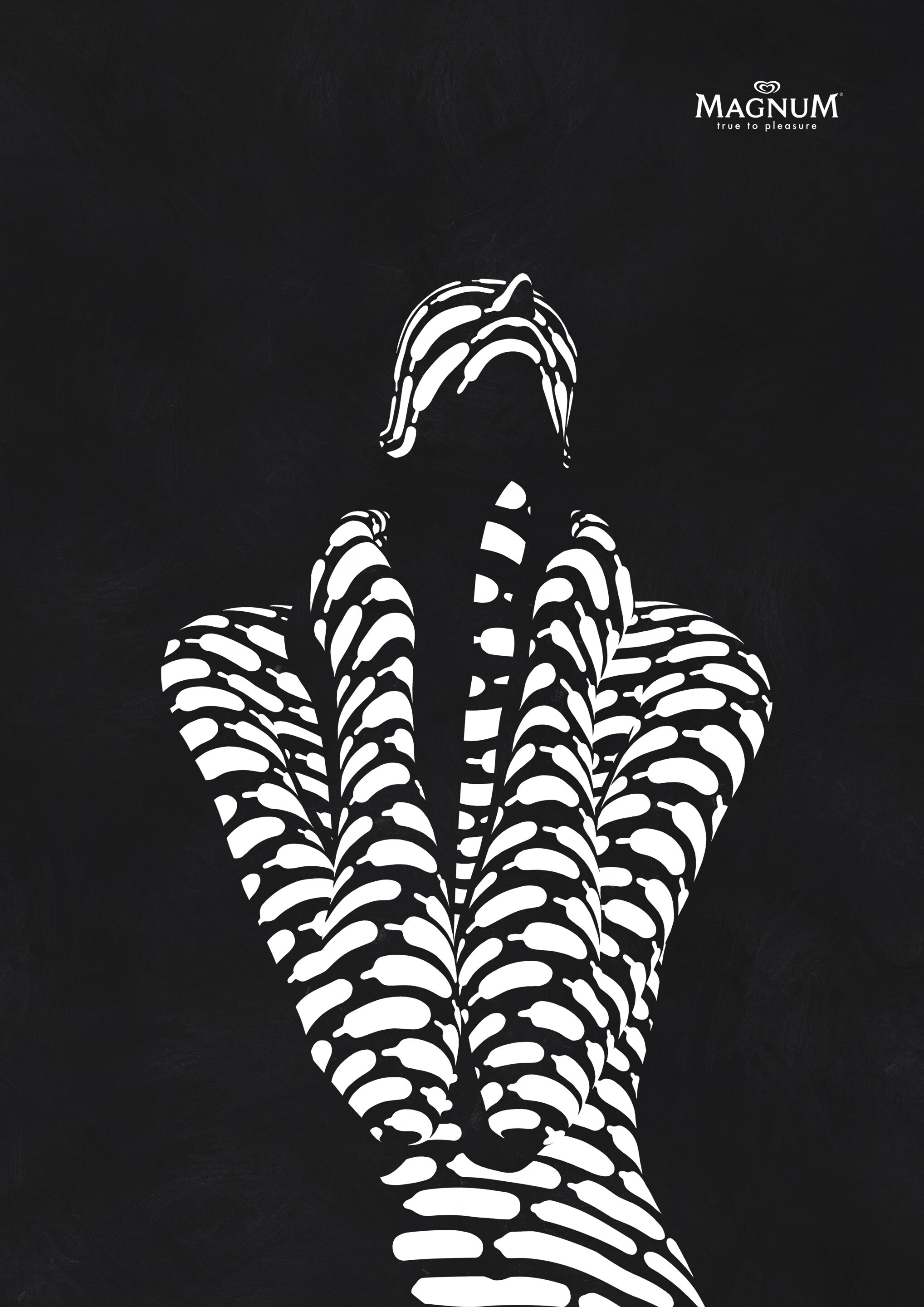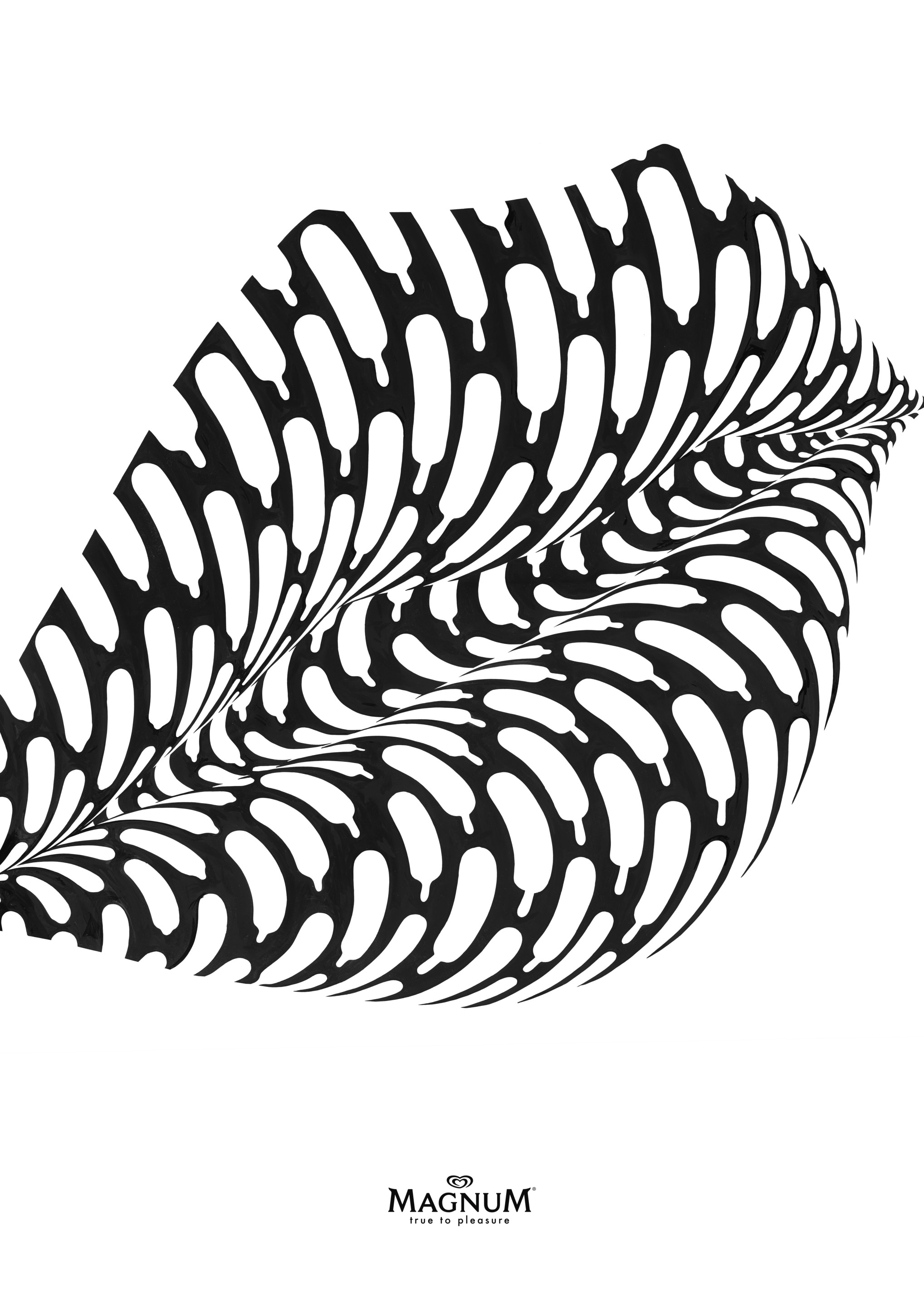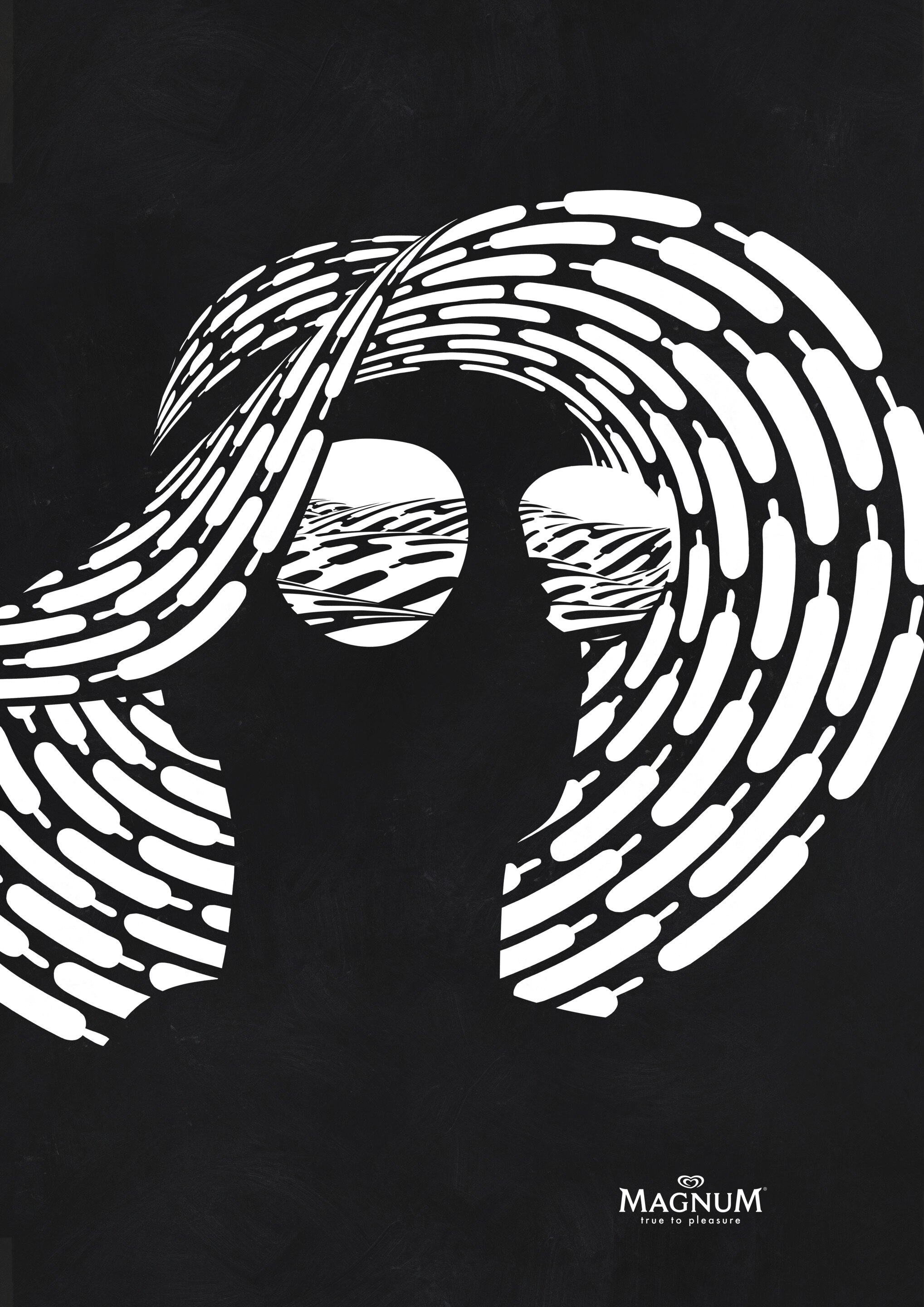 slide 1
slide 2
slide 3
slide 4
slide 5
slide 6
slide 1
slide 2
slide 3
slide 4
slide 5
slide 6