Fashion
Taking pleasure seriously at Cannes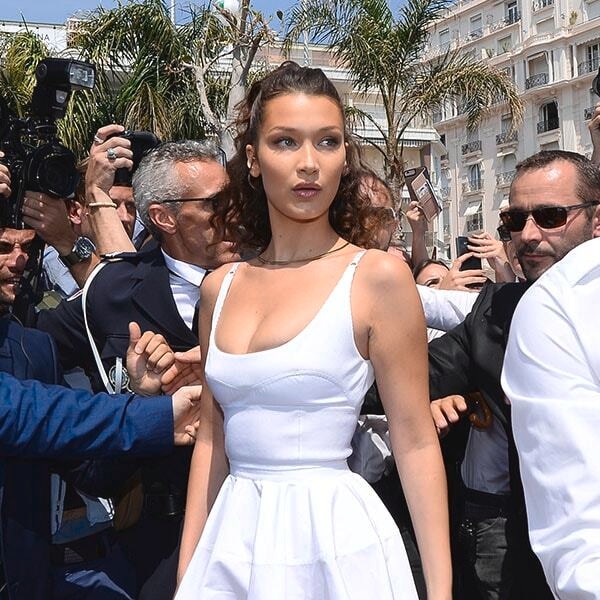 At Cannes Film Festival, 2018, on the 10th of May, Alexander Wang, Bella Hadid and Magnum showed the world how to take pleasure seriously at the biggest and most indulgent Magnum party to date.
This year, Magnum Cannes was hosted by world renowned designer Alexander Wang, on the famous Croisette. The perfectly crafted evening celebrated the importance of pleasure, and guest of honour, Bella Hadid, embodied the attitude perfectly. In a stunning dress designed by Alexander Wang, she wowed the crowds as she danced to Simihaze and Dorian, mingled with the VIP guest list and posed for the cameras.
And if you thought the evening couldn't get any more indulgent, the Magnum dipping bar was open for business. Guests were able to experience the ultimate in pleasure by dipping velvety smooth vanilla ice cream into melted Magnum Chocolate, followed by a selection of toppings - crafted in black to reflect Alexander Wang's style - including charcoal powder and black lava sea salt.
Speaking at the party, Bella Hadid said: "It's been a brilliant day and evening with Magnum in Cannes. It's great to see so many people enjoying themselves and taking pleasure seriously. In particular, it's been great to celebrate with Alexander."
Alexander Wang proved to be not only an expert in pleasure, but also in hosting. His verdict on the night? "The party was elegant, luxurious and fun – exactly what Magnum ice cream represents".
slide 1
slide 2
slide 3
slide 4
slide 5
slide 6
slide 1
slide 2
slide 3
slide 4
slide 5
slide 6