Fashion
Indulge In Cannes
Magnum Release the Beast and Dare to go Double in the home of pleasure, Cannes. It's the perfect place to celebrate the indulgent new Magnum Double flavours and the MAGNUM x MOSCHINO collaboration featuring fashion icons Cara Delevingne and Moschino's Jeremy Scott.
Cara and Jeremy have arrived
The stunning Cara Delevingne and Moschino Creative Director, Jeremy Scott celebrate the launch of the MAGNUM x MOSCHINO collaboration in Cannes. Stylish as ever, the pair are ready to Dare to go Double.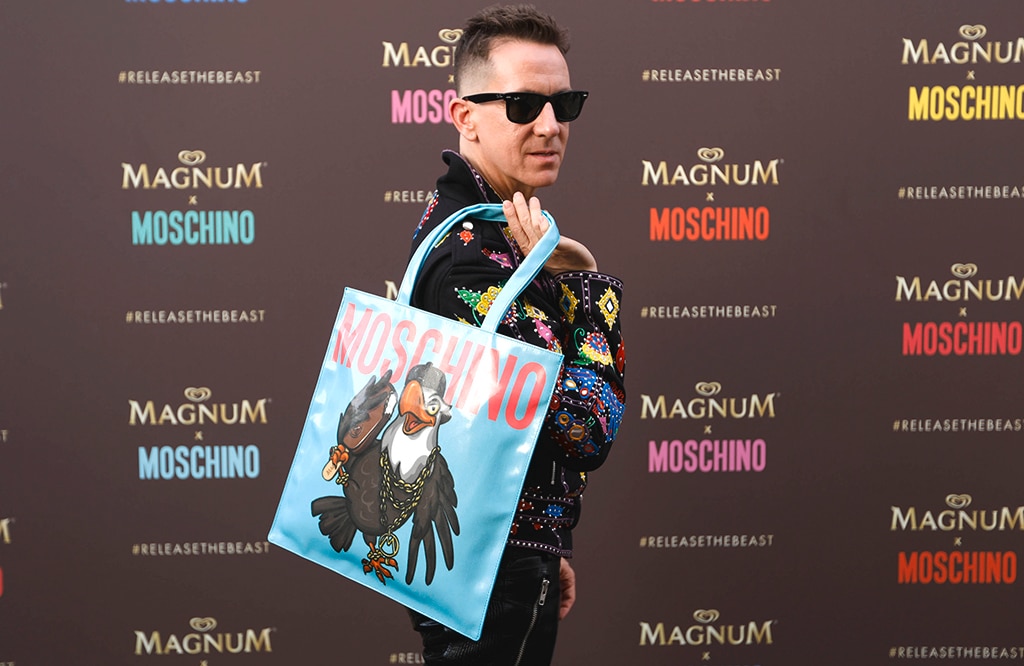 The Magnum X Moschino Bag Collection is here

The wait is over as we launch our latest expression of Release the Beast: the MAGNUM x MOSCHINO limited edition bag capsule designed by Jeremy Scott. This iconic range of eye-catching bags are the ultimate accessory for Pleasure Seekers everywhere. Featuring the playful illustrations of beasts on bright and pop colours, these bags are more than a fashion accessory, they're a bold statement. Pleasure Seekers can get their paws on these highly coveted pieces on the Moschino website. Get the full story on the MAGNUM x MOSCHINO bag capsule collection here.
As well as launching the exciting bag capsule, our MAGNUM x MOSCHINO press conference saw Jeremy Scott reveal his inspiration behind the vision for the collaboration and invited Cara Delevingne to share how she dares to go double and unleash her wild side.
Magnum by Moshino and Cara
The famous Dipping Bar is back and Cara and Jeremy release the beast with their very own Magnum creations. From decadent crunchy nuts to gorgeous edible flowers, the Dipping Bar makes Magnum fantasies a reality. Feast your eyes on Cara Delevingne's very own recipe, the MAGNUM by CARA, a Magnum Classic made more indulgent with silver flakes, hibiscus petals and crushed raspberry.

Jeremy Scott's is a uniquely stylish celebration of the MAGNUM x MOSCHINO collaboration at Cannes with his MAGNUM by MOSCHINO: a milk chocolate Magnum featuring gold & azur popping candy and Hawaiian sea salt.
The Magnum X Moschino party
Pure indulgence and pleasure come together in the coolest place to be in Cannes. Inspired by the wild glamour of Release the Beast and the pop colours of Moschino, the MAGNUM x MOSCHINO party at La Croisette is sure to be a wild night to remember. The event is hosted by Jeremy Scott with a special guest appearance by the stunning Cara Delevingne. To help guests release the beast, DJ sets from The Misshapes, Sita Abellán and Kiddy Smile entertain throughout the night.
slide 1
slide 2
slide 3
slide 4
slide 5
slide 6
slide 1
slide 2
slide 3
slide 4
slide 5
slide 6