Magnum White – Mango & Strawberry dream
Taste the summertime with this decadent blend of luscious strawberry and exotic mango, brought together masterfully by the creamy white chocolate and silky Magnum ice cream.
Ingredients
---
12 fresh strawberries

100 g white chocolate

Strawberry sauce (alternative: strawberry jam mixed with water to make it less thick)

Mango sauce (alternative: caramel sauce or tropical fruit jam mixed with water to make it less thick)

100 g whipped cream

Basil leaves (optional)

Gold dust (alternative: sugar icing or cocoa powder)
Directions
---
In a pan, heat water to a light, steady simmer. Place white chocolate in steel or glass bowl, cover with cling film and place on top the pan until chocolate is melted

Dip strawberries in white chocolate then place top down on a serving tray and let set in the fridge for 15 minutes
Plating - To be served immediately
---
Place dots of strawberry and mango sauce around each plate.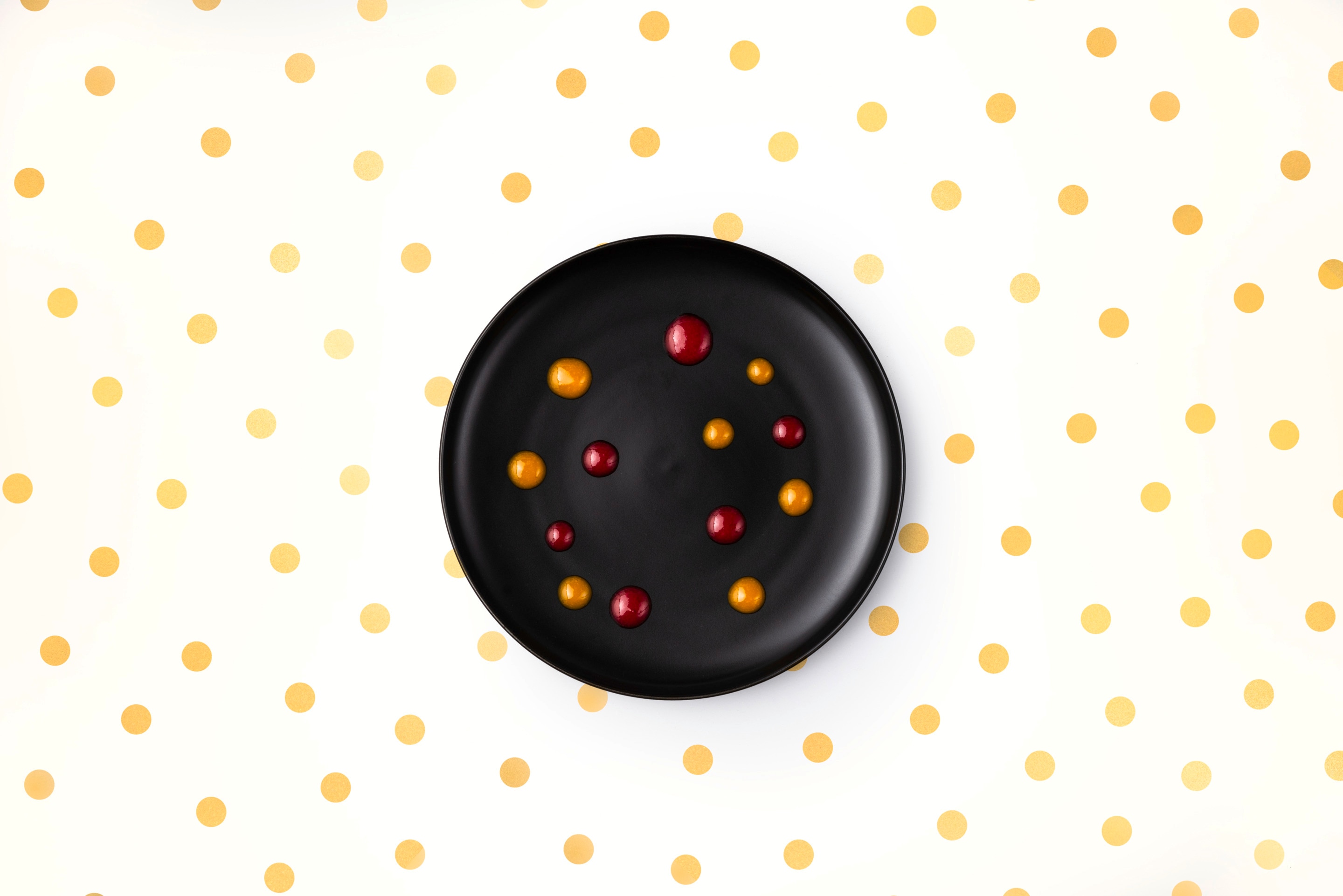 Place Magnum White at the center of each plate.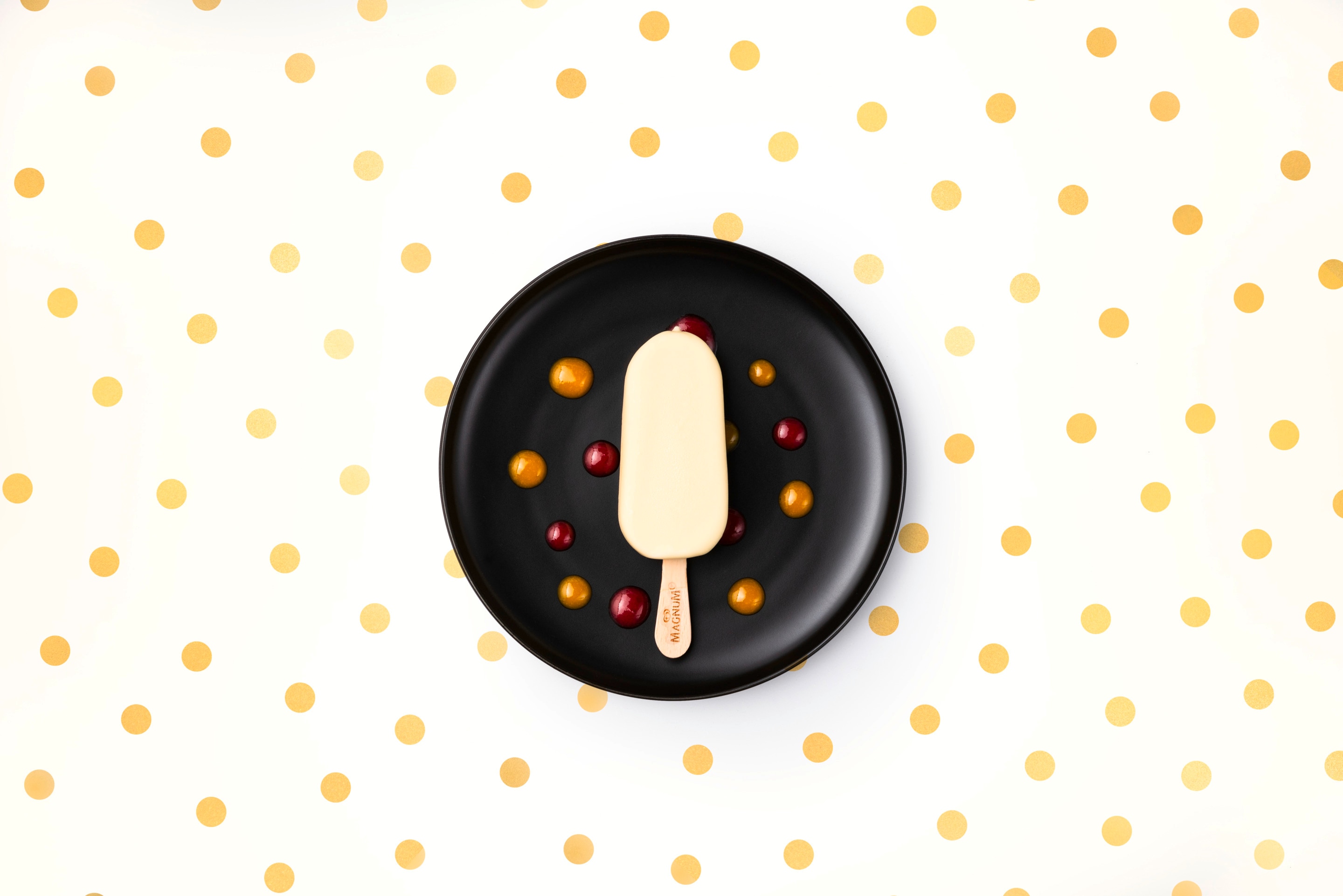 Place 3 strawberries around each Magnum and spray with gold dust.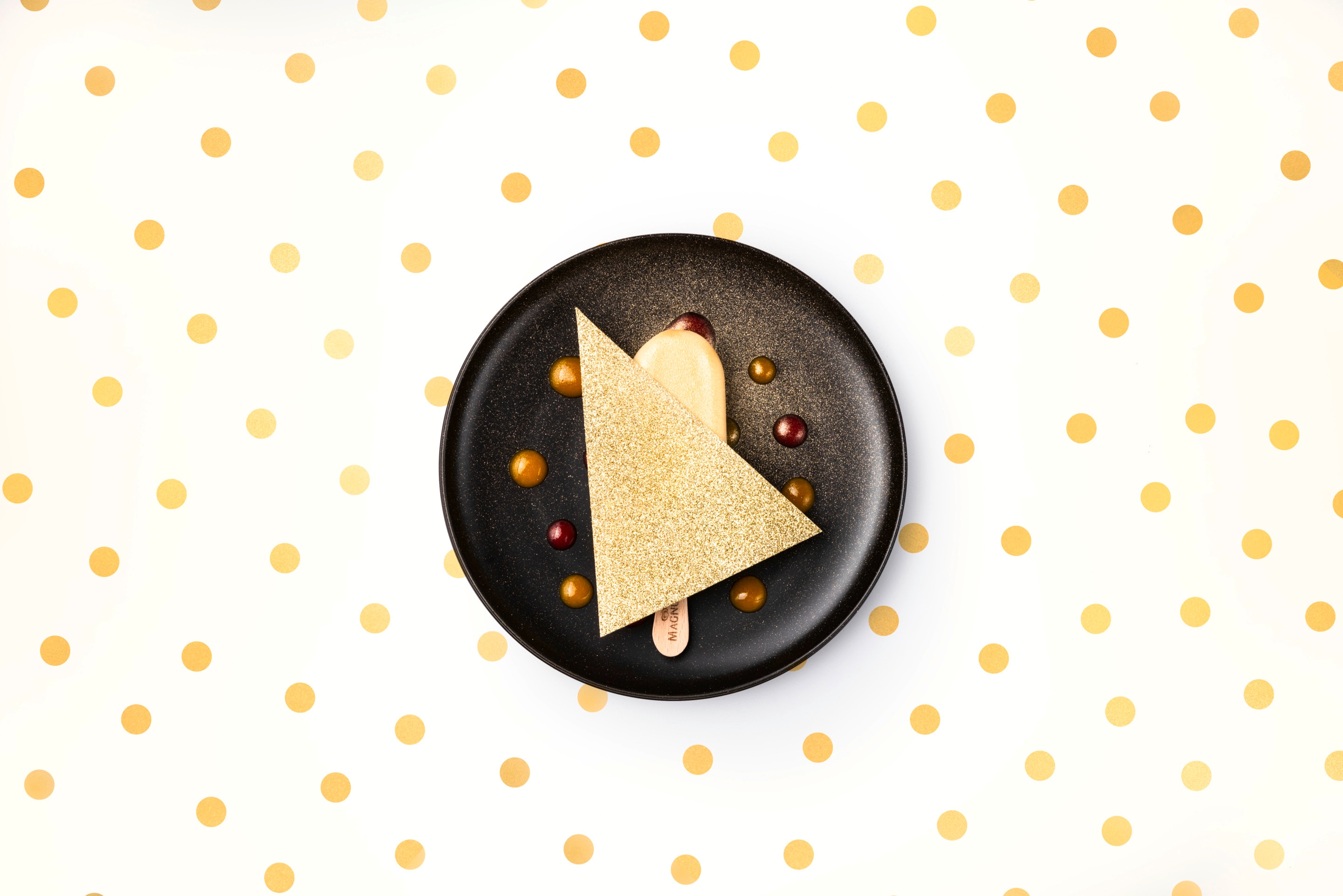 Place a spoonful of whipped cream on top of the Magnum. Garnish with basil leaves and serve.
Vanilla ice cream wrapped in cracking Magnum White chocolate. Perfectly balanced sweetness.
Other recipes you might like
slide 1
slide 2
slide 3
slide 4
slide 5
slide 6