NON-DAIRY ALMOND BAR MATCHA LATTE
Cooking Time

3 Minutes

Prep Time

10 Minutes

Serves

1 People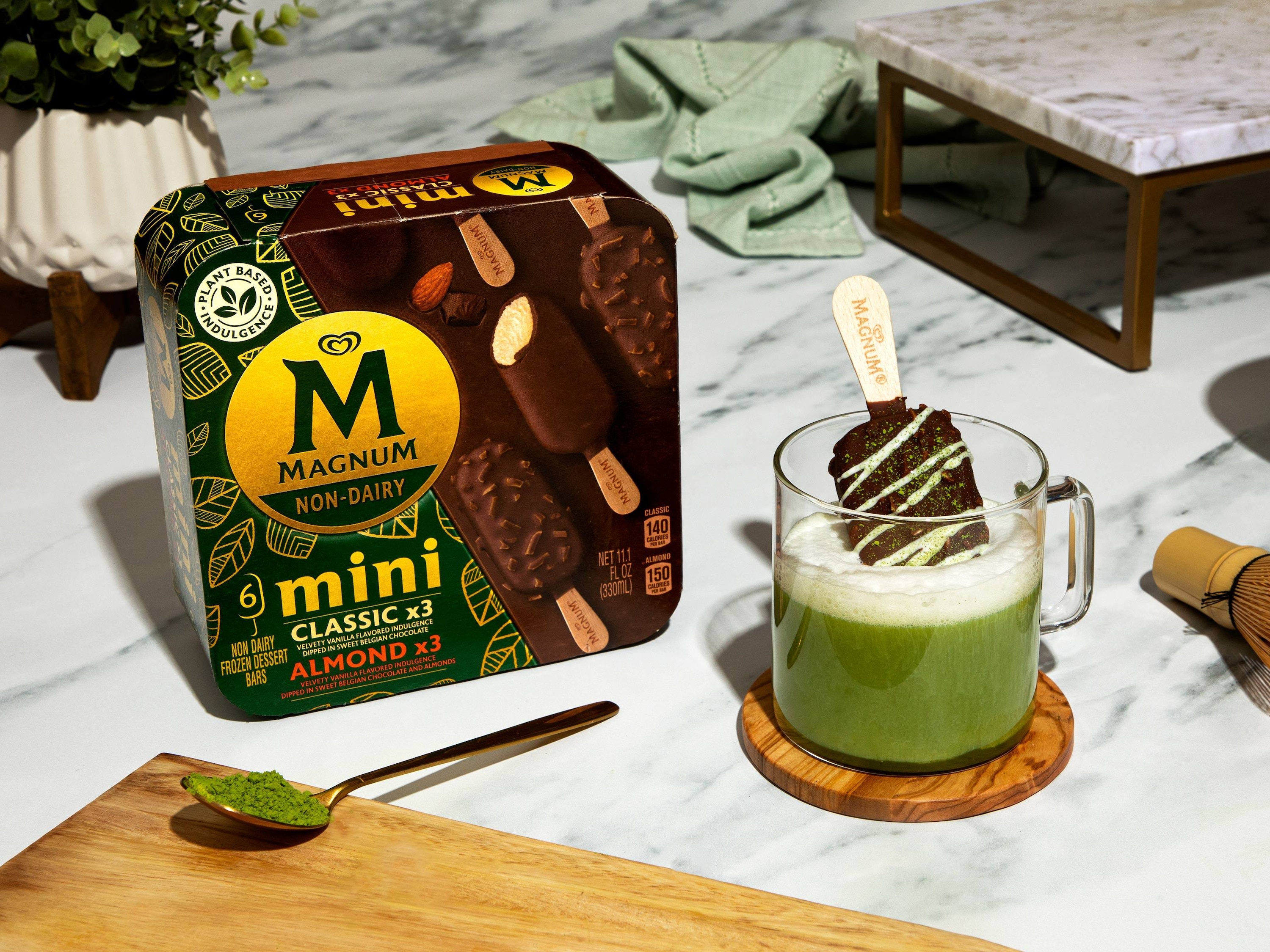 Ingredients
FROZEN DESSERT BAR:
1 Magnum® Mini Non-Dairy Almond Frozen Dessert Bar
1/4 cup melted white chocolate
1/2 tsp. matcha green tea powder (ceremonial grade)
MATCHA LATTE:
1 1/2 tsp. matcha green tea powder (ceremonial grade)
1/4 cup boiling water
1 cup almond milk, steamed
Directions
Prepare the bar: Drizzle Magnum® Mini Non-Dairy Almond Frozen Dessert Bar evenly with white chocolate.

Using a sifter, sprinkle matcha powder over the top of the bar.

Freeze until matcha latte is ready.

Prepare the matcha latte: Sift matcha into a mug with a sifter.

Add boiling water to a small glass or mug and whisk matcha with a bamboo matcha whisk, regular kitchen whisk, or handheld milk frother. Whisk for about 30 seconds, making sure there are no lumps of powder left.

Add steamed almond milk and whisk or froth for 10-20 seconds until smooth and foamy.

Remove bar from the freezer and add to matcha latte. Serve immediately.